DOCUMENTARY FEATURES
BEST DOCUMENTARY
JACKSON
Director: Maisie Crow
Producers: Maisie Crow & Jamie Boyle
2016 | 93 min | USA
Jackson is an intimate, unprecedented look at the lives of three women caught up in the complex issues surrounding abortion access, capturing the essential and hard truth of the lives at the center of the debate over reproductive healthcare in America.
BEST DIRECTOR
HOOLIGAN SPARROW
Director: Nanfu Wang
Producer: Nanfu Wang, Andy Cohen, Alison Klayman, Peter Lucas & Michael Shade
2016 | 84 min | China
The danger is palpable as intrepid young filmmaker Nanfu Wang follows maverick activist Ye Haiyan (a.k.a Hooligan Sparrow) and her band of colleagues to Hainan Province in southern China to protest the case of six elementary school girls who were sexually abused by their principal. Marked as enemies of the state, the activists are under constant government surveillance and face interrogation, harassment, and imprisonment. Sparrow, who gained notoriety with her advocacy work for sex workers' rights, continues to champion girls' and women's rights and arms herself with the power and reach of social media.
Filmmaker Wang becomes a target along with Sparrow, as she faces destroyed cameras and intimidation. Yet she bravely and tenaciously keeps shooting, guerrilla-style, with secret recording devices and hidden-camera glasses, and in the process, she exposes a startling number of undercover security agents on the streets. Eventually, through smuggling footage out of the country, Wang is able to tell the story of her journey with the extraordinary revolutionary Sparrow, her fellow activists, and their seemingly impossible battle for human rights.
BEST CINEMATOGRAPHY
SAMUEL IN THE CLOUDS
Director: Pieter Van Eecke
Producer: Hanne Phlypo
2016 | 70 min | Bolivia
In Bolivia, the glaciers are melting. Samuel, an old ski lift operator, is looking out of a window on the rooftop of the world. Through generations, his family lived and worked in the snowy mountains, but now snow fails. While scientists are discussing and measuring ominous changes Samuel honors the ancient mountain spirits. Clouds continue to drift by.
BEST EDITING
DO NOT RESIST
Director: Craig Atkinson
Producer: Laura Hartrick
2015 | 72 min | USA
This urgent documentary explores the militarization of local police departments—in their tactics, training, and acquisition of equipment—since 9/11. With unprecedented access to police conventions, equipment expos, and officers themselves, filmmaker Craig Atkinson, the son of a SWAT team member, has crafted an eye-popping nonpartisan look at the changing face of law enforcement in America.
BEST SOUND EDITING
SACRED WATER
Director: Olivier Jourdain
Producer: Michel Dutry
2016 | 55 min | Rwanda
Guided by Vestine, an extravagant star of radio nights, the film discovers Rwandan sexuality in search of the water that gushes out the female body. Sacred Water reveals with humor and spontaneity the mystery of female bliss.
With all the lightness but also seriousness the subject requires, the film takes us to a modern Africa and its founding myths, and reflects our view about sex and pleasure in the Western World.
Sacred Water immerses you into contemporary Rwandan culture in the most intimate way: Sex.
---
DOCUMENTARY SHORTS
BEST SHORT DOCUMENTARY & BEST CINEMATOGRAPHY
KAYAYO, The Living Shopping Baskets
Director: Mari Bakke Riise
Producer: Jørgen Lorentzen
2016 | 30 min | Ghana
Kayayo means "girl-carrier" in the Ga language.
In the capital of Ghana, 10,000 girls from the ages of 6 work as real life shopping baskets – called Kayayo. This documentary is about Bamunu, an 8-year old girl who hasn't seen her family since she was sent away from home two years ago to work as a Kayayo to support her family. We follow her incessant longing to get away from the harsh markets, her journey back home and what awaits there.
BEST DIRECTOR, BEST EDITING & STYLISTIC ACHIEVEMENT JURY PRIZE WINNER
LAST DAY OF FREEDOM
Directors: Dee Hibbert-Jones & Nomi Talisman
Producers: Dee Hibbert-Jones & Nomi Talisman
2015 | 32 min | USA
When Bill Babbitt realizes his brother Manny has committed a crime he agonizes over his decision — should he call the police? Last Day of Freedom is a richly animated personal narrative that tells the story of Bill's decision to stand by his brother, a Veteran returning from war, as he faces criminal charges, racism, and ultimately the death penalty. The film is a portrait of a man at the nexus of the most pressing social issues of our day- entrenched racism, veteran's rights, mental health care and criminal justice.
BEST SOUND EDITING
THE SUPER SALMON
Director: Ryan Peterson
Producer: Ryan Peterson
2016 | 25 min | USA
Proponents of a plan to construct a $5.2 billion hydroelectric mega-dam on Alaska's Susitna River say it wouldn't affect the watershed's famous salmon runs because of its location – upstream of where fish usually swim. Tell that to The Super Salmon.
STUDENT CHOICE AWARD (NEW ROADS)
THROUGH THE WALL
Director: Tim Nackashi
Producers: Chelo Alvarez-Stehle & Tim Nackashi
2016 | 6 min | USA & Mexico
A documentary short about a family divided by the US/Mexico border. Abril is living undocumented in the United States with her 2-year-old son Julian. Julian's father was stopped by police for a minor traffic incident and was deported back to Mexico. In order to see each other, Uriel, Abril and Julian must cross difficult terrain to reach the border fence where they spend time together through the wall.
---
JURY PRIZES – DOCUMENTARY
LENS TO ACTION (Sponsored by Vena Cava)
SOUTHWEST OF SALEM: The Story Of The San Antonio Four
Director: Deborah S. Esquenazi
Producer: Sam Tabet
2016 | 91 min | USA
After being wrongfully convicted of gang-raping two little girls during the Satanic Panic witch-hunt era of the 80s and 90s, four Latina lesbians fight against mythology, homophobia, and prosecutorial fervor in their struggle for exoneration in this critically acclaimed 'True Crime' tale.
ETHOS (Sponsored by Vena Cava)
SWIM TEAM
Director: Lara Stolman
Producer: Shanna Belott
2016 | 100 min | USA
What would you do if your community gave up on your child?
In New Jersey, the parents of one autistic boy take matters into their own hands. They form a competitive swim team, recruiting multiethnic autistic teens and training them with high expectations and zero pity. What happens next alters the course of the boys' lives. SWIM TEAM chronicles the extraordinary rise of the Jersey Hammerheads, capturing a moving quest for inclusion, independence and a life that feels winning.
TRANSPARENCY (Sponsored by Vena Cava)
UNTOUCHABLE
Director: David Feige
Producer: Rebecca Richman Cohen
2016 | 105 min | USA
When the most powerful lobbyist in Florida discovers that the nanny has sexually abused his daughter, he harnesses his extraordinary political power to pass the toughest sex offender laws in the nation. UNTOUCHABLE chronicles his crusade, and its impact on the lives of several of the 800,000 people forced to live under the kinds of laws he has championed. The film interweaves intimate portraits of men and women who have been branded sex offenders with the heartbreaking stories of those who have suffered sexual abuse. It is a film that pushes viewers toward an uncomfortable place, requiring them to walk in the shoes of those who have survived sexual abuse but to still bear witness to the experiences of those we revile.
STYLISTIC ACHIEVEMENT (Sponsored by Vena Cava)
LAST DAY OF FREEDOM
Directors: Dee Hibbert-Jones & Nomi Talisman
Producers: Dee Hibbert-Jones & Nomi Talisman
2015 | 32 min | USA
When Bill Babbitt realizes his brother Manny has committed a crime he agonizes over his decision — should he call the police? Last Day of Freedom is a richly animated personal narrative that tells the story of Bill's decision to stand by his brother, a Veteran returning from war, as he faces criminal charges, racism, and ultimately the death penalty. The film is a portrait of a man at the nexus of the most pressing social issues of our day- entrenched racism, veteran's rights, mental health care and criminal justice.
---
VIRTUAL REALITY / 360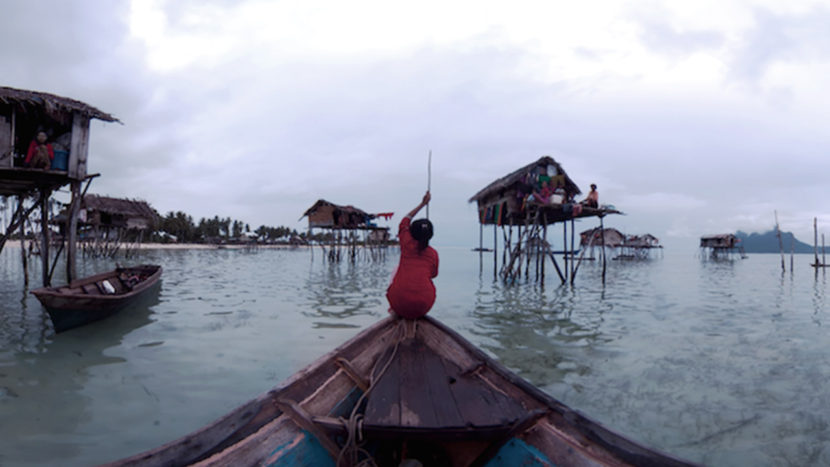 NOMADS
Directors: Felix Lajeunesse & Paul Raphael
Producers: Felix Lajeunesse & Paul Raphael
2016 | 30 min | Mongolia, Kenya, Malaysia
The Nomads Series transports you across the Earth into the intimate reality of several nomadic cultures. Experience the way of life of Yak Herders in the Mongolian steppes, Maasai in Kenya, and Sea Gypsies living off the coast of Borneo
BEST DIRECTOR & JOURNALISTIC ACHIEVEMENT JURY PRIZE WINNER
HOME | AAMIR
Directors: Erfan Saadati, Toby Coffey & Rufus Norris
Producers: Richard Nockles, James Louis Hedley & Johanna Nicholls
2016 | 12 min | Calais, France
"Home: Aamir" is the first of a series of Surround Vision 360 degree films exploring the meaning of home through the stories of refugees in the Calais "Jungle". This first film, a collaboration between the National Theatre, Surround Vision and Room One, follows a 22-year-old man escaping the threat of murder in Sudan.
BEST SOUND EXPERIENCE
ACROSS THE LINE
Directors: Nonny De La Pena, Brad Lichtenstein & Jeff Fitzsimmons
Producers: Planned Parenthood, Julie Young & Morgan Elise Johnson
2016 | 7 min | USA
Across the Line is an immersive virtual reality experience that combines 360° video and computer generated imaging (CGI) to put viewers in the shoes of a patient entering a health center for a safe and legal abortion. Using real audio gathered at protests, scripted scenes, and documentary footage, the film is a powerful hybrid documentary-fiction depiction of the toxic environment that many health care providers, health center staff, and patients must walk through to provide or access health care on a typical day.
---
JURY PRIZES – VIRTUAL REALITY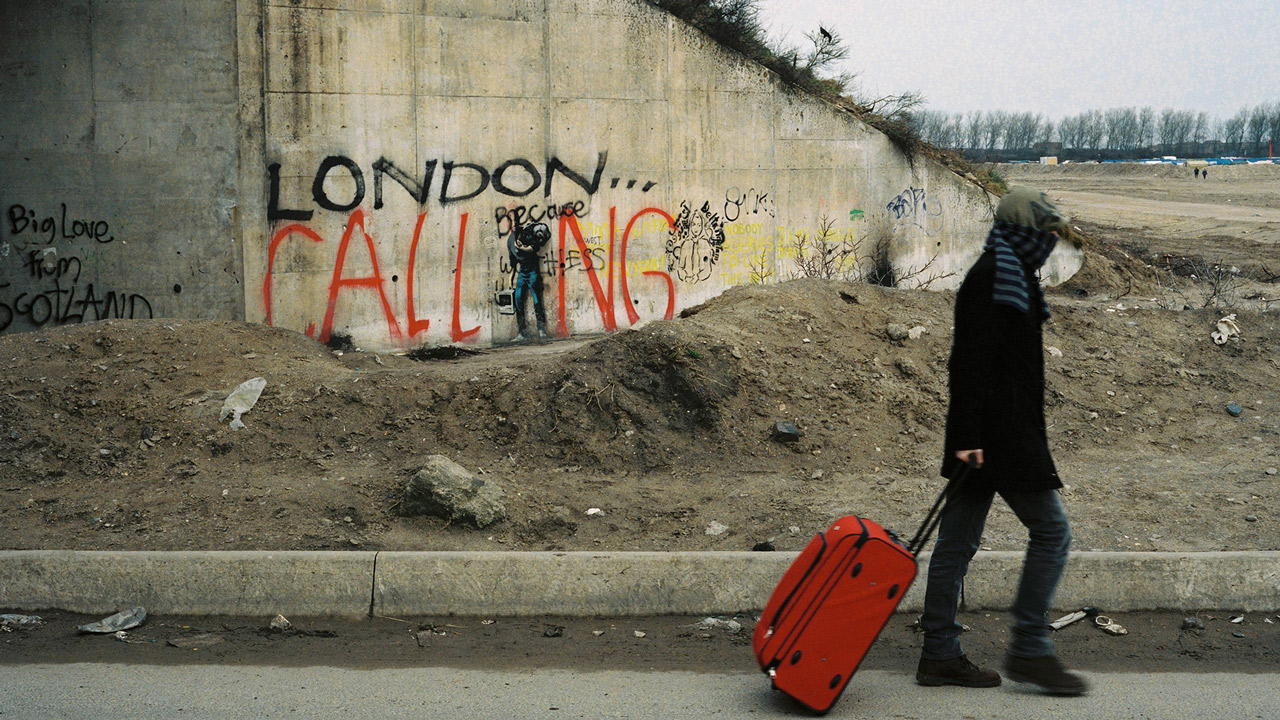 IMPACT VIDEO AWARDS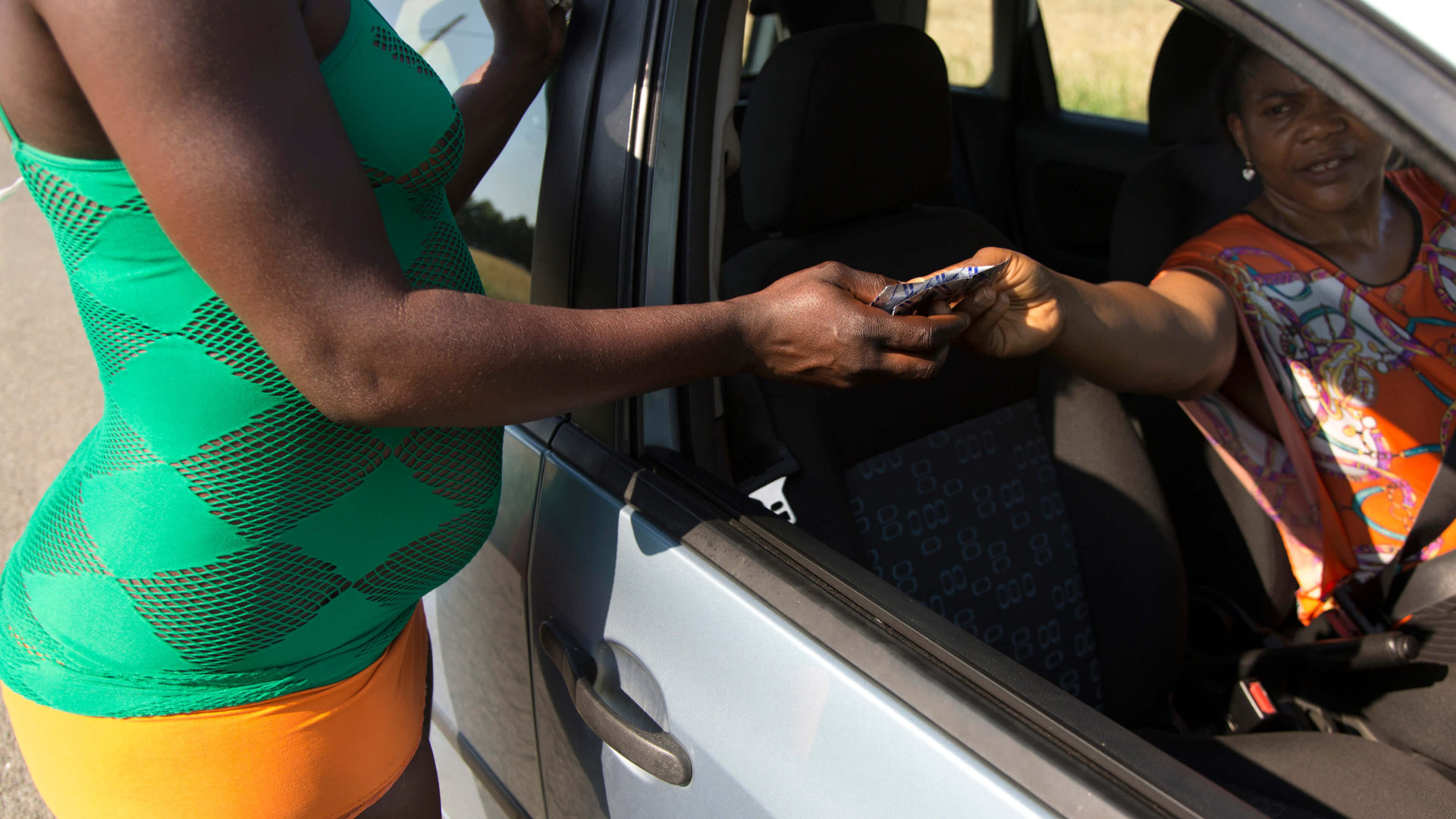 HUMANITAS AWARD
FREEING GIRLS TRAFFICKED TO ITALY FOR SEX: 'You Will Not Be A Slave Forever'
Director: Clementine Malpas
Producers: Claudine Spera & Annie Kelly
2016 | 9 min | Italy
Thousands of women and girls are being trafficked to Italy from Nigeria, into a life of forced prostitution. Abused and desperately vulnerable, they have a champion in Princess Okokon, who was herself trafficked from Nigeria in 1999. Okokon fled her captors, and, with her husband, Alberto, set up the NGO Piam Onlus. Together they have helped hundreds of women in Asti and Sicily – including those who have just stepped off the boat after being hidden among migrants – to escape their traffickers, giving them refuge and support.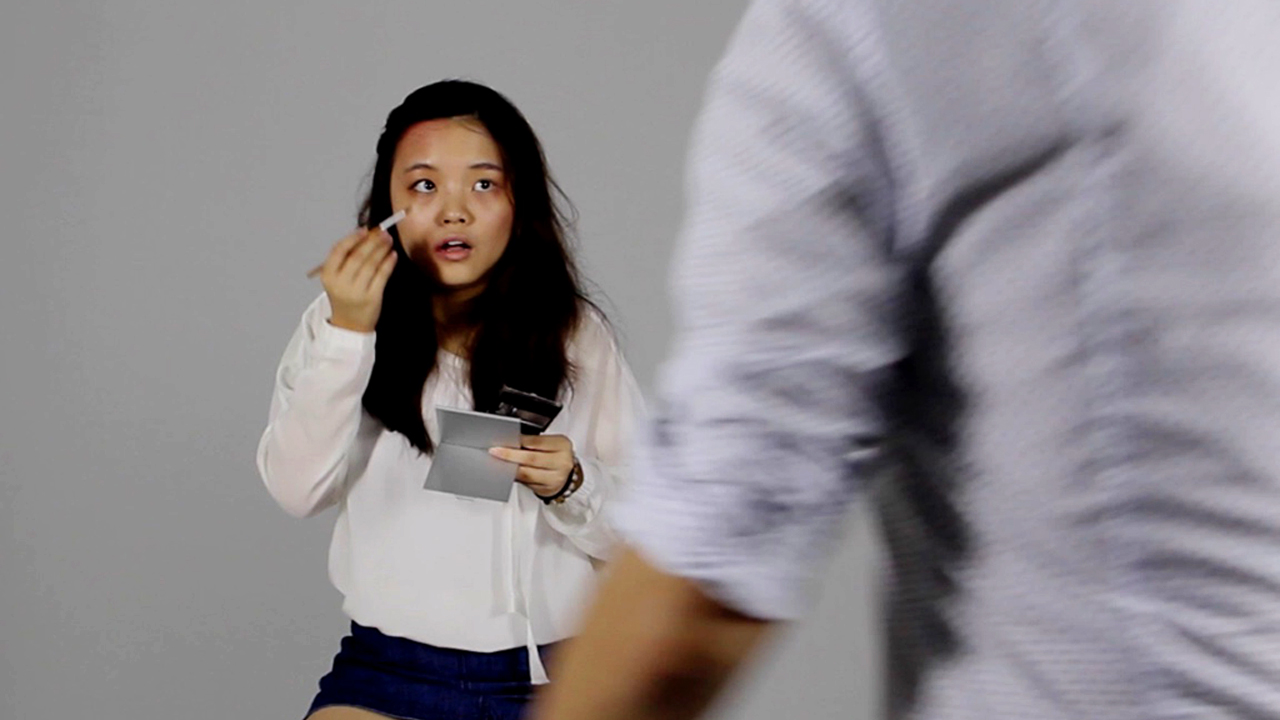 JURY PRIZES – IMPACT VIDEO CATEGORY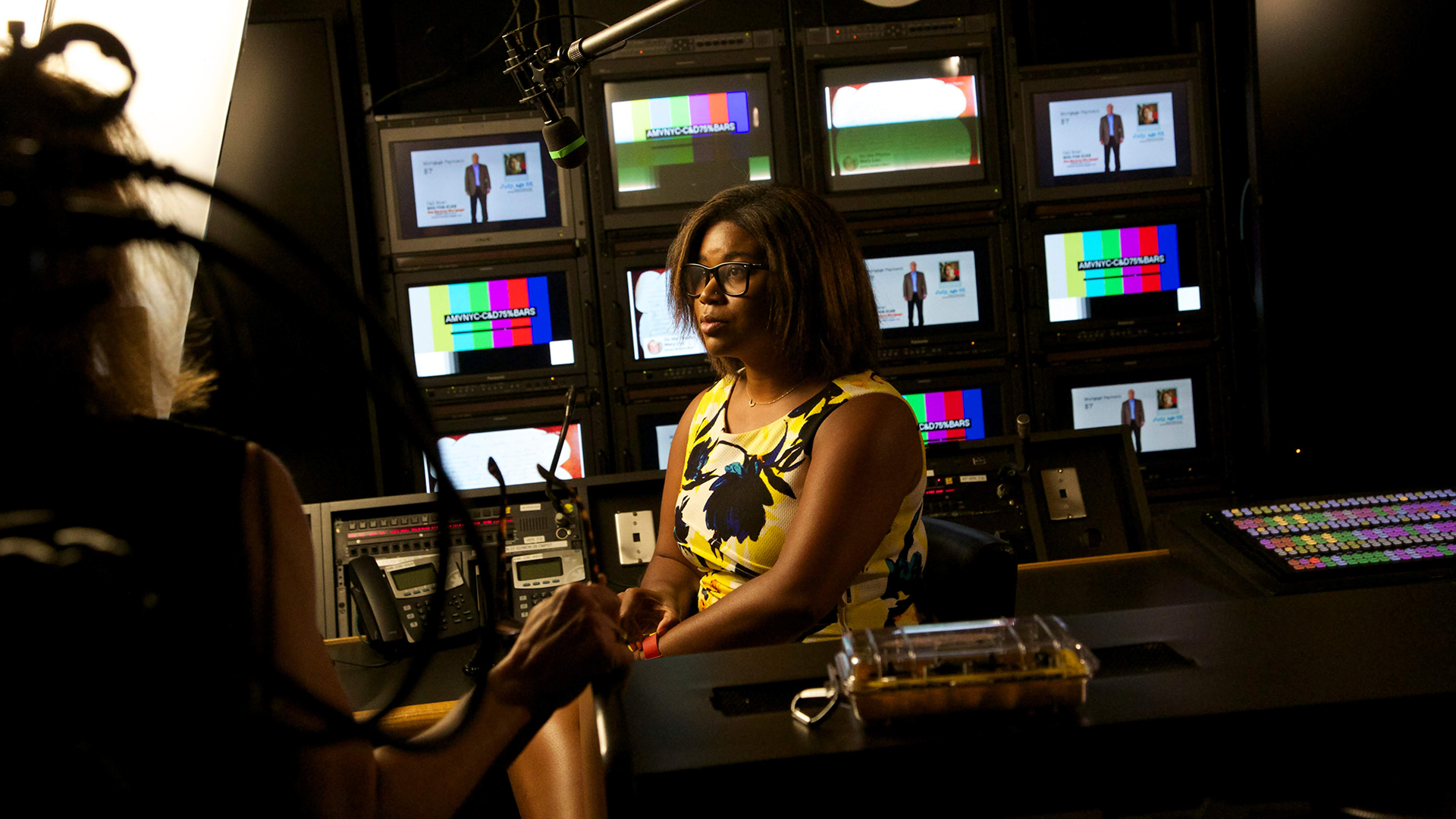 INNOVATION (Sponsored by Rebelhouse)
WALKING 2.0 
Director: Dan Hayes
Producers: Dan Hayes, Kmele Foster, Dustin Oakley & Robert Chapman Smith
2016 | 7 min | USA
After a construction site accident, Robert Woo was paralyzed from the chest down. Woo spent the next four years in a wheelchair. But even as he learned how to live his new life, he couldn't stop asking one very simple question: How could humans build skyscrapers, but not something better than a wheelchair? Then Woo heard about bionic exoskeletons. And it changed his life.
---
SPECIAL MENTIONS – DOCUMENTARY FEATURE CATEGORY
IN UTERO
Director: Kathleen Gyllenhaal
Producer: Stephen Gyllenhaal
2016 | 89 min | USA
IN UTERO is a cinematic rumination on what will emerge as the most provocative subject of the 21st century – the environmental impact on pregnancy and its lasting imprint on human development, human behavior, and the state of the world. Fetal origins experts, research scientists, psychologists, doctors and midwives – as well as examples from popular culture and mythology – collectively demonstrate how our experiences in utero shape our future.
THEY WILL HAVE TO KILL US FIRST: Malian Music In Exile 
Director: Johanna Schwartz
Producers: Johanna Schwartz, Sarah Mosses, John Schwartz & Kat Amara Korba
2015 | 100 min | Mali, Burkina Faso, West Africa, England
Imagine waking up and finding out music has been banned. This is what happened to the characters in They Will Have to Kill us First. In Mali, music is a way of life, a prime communication tool and when you hear the music you understand why Mali is renowned as the birthplace of the Blues, and therefore, Rock 'n Roll. Faced with being stripped of their freedom, the musicians decide to fight back in any way they know how. This film follows their journeys – personal, political and downright heroic – to bring music back to their country.
---
SPECIAL MENTIONS – DOCUMENTARY SHORT CATEGORY
INNER ME
Director: Antonio Spanò
Producers: Giacomo Spanò and Antonio Spanò
2016 | 30 min | D.R.Congo
While following Jemima, a little curious girl who wanders through dusty roads, crowded markets, slaughterhouses, furnaces and bat hunters we get acquainted with three women who describe the harsh realities of being born female and deaf in a society that discriminates against both women and people with disabilities. The stories of Immaculée, Sylvie and Stuka are stories of everyday struggle against marginalization, abuse, and oppression, but despite the insurmountable obstacles imposed on them by society, the protagonists show us how their strong and undefeated will allows them to take hold of their fate every single day and reveals the beautiful resilience of the human spirit.
MAMA RWANDA
Director: Laura Waters Hinson
Producers: Laura Waters Hinson & Andrea McDaniel
2015 | 35 min | Rwanda
Mama Rwanda is the story of Rwanda's new generation of working mothers whose passion for entrepreneurship is transforming their nation into one of the world's fastest growing economies just two decades after the genocide.
ROUTES
Director: Cristian P. Coll
Producer: Es Far Cultural
2016 | 32 min | Greece, Fyrom, Serbia
"ROUTES" is a journey of refugees recounts a small daily reality on their arrival in Europe. A topical issue which has become a humanitarian crisis. Through recorded interviews in the autumn of 2015, between the Isle of Lesbos (Greece) and the Macedonian border with Serbia, is still one of the most common routes for refugees to head to northern Europe. Anonymous people who tell us their journey and motivation for traveling to Europe.