DOCUMENTARY FEATURES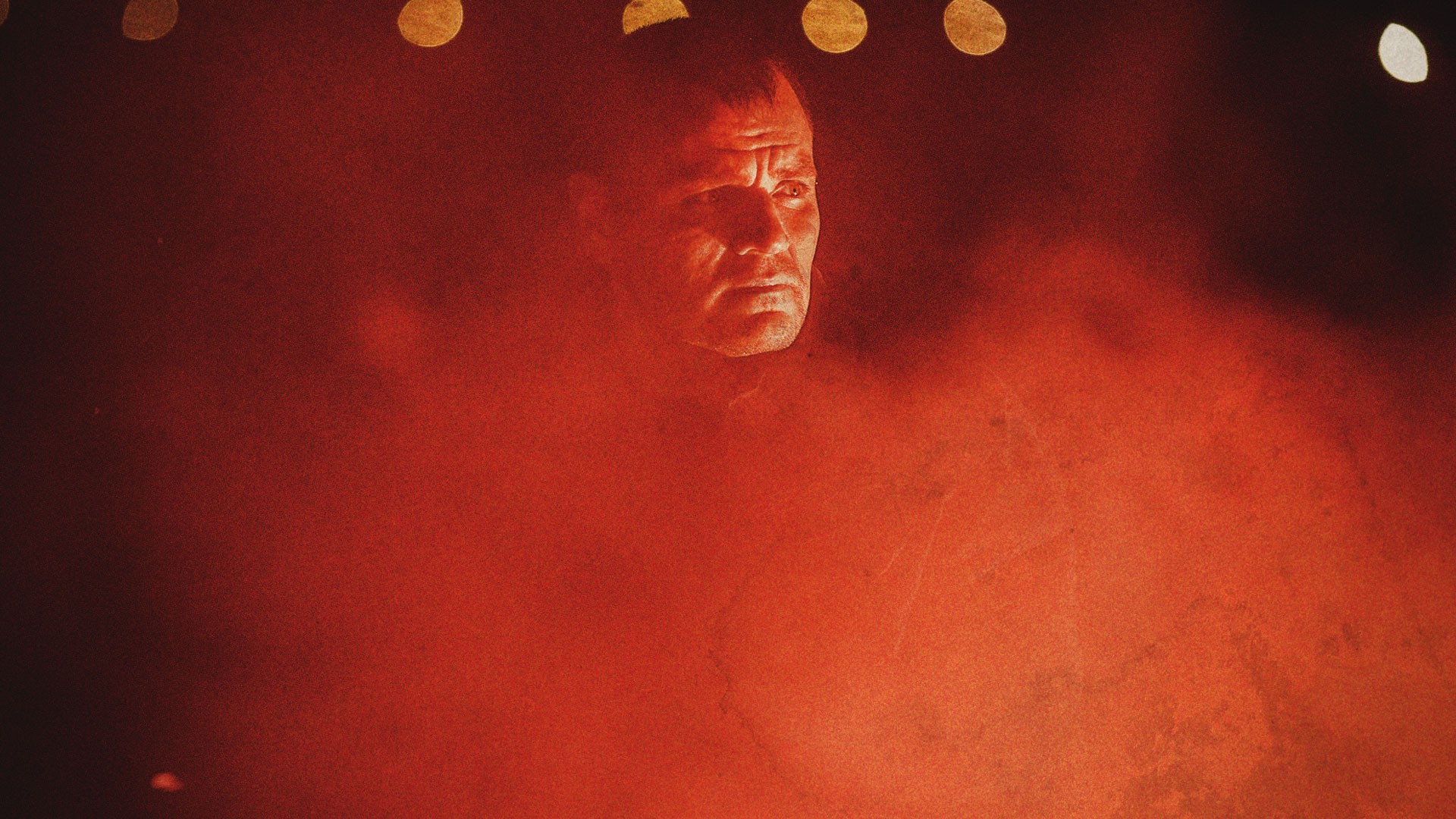 CROCODILE GENNADIY
Director: Steve Hoover
Producer: Danny Yourd
2015 | 96 min | Ukraine
Gennadiy Mokhnenko has made a name for himself by forcibly abducting homeless drug-addicted kids from the streets of Mariupol, Ukraine. As his country leans towards a European Union inclusion, hopes of continued post-Soviet revitalization seem possible. In the meantime, Gennadiy's center has evolved into a more nebulous institution.
SALAM NEIGHBOR
Director: Zach Ingrasci & Chris Temple
Producers: Salam Darwaza & Mohab Khattab
2015 | 76 min | Jordan
Seven miles from war, 85,000 Syrians struggle to restart their lives inside Jordan's Za'atari refugee camp. For the first time, two filmmakers fully embed themselves in the camp, providing an intimate look at the world's most dire humanitarian crisis. From meeting Um Ali, a woman struggling to overcome personal loss, to the street smart, 10-year-old Raouf, whose trauma hides just beneath his ever present smile, they uncover inspiring stories of individuals rallying to rebuild their lives and those of their neighbors.
DOCUMENTARY SHORTS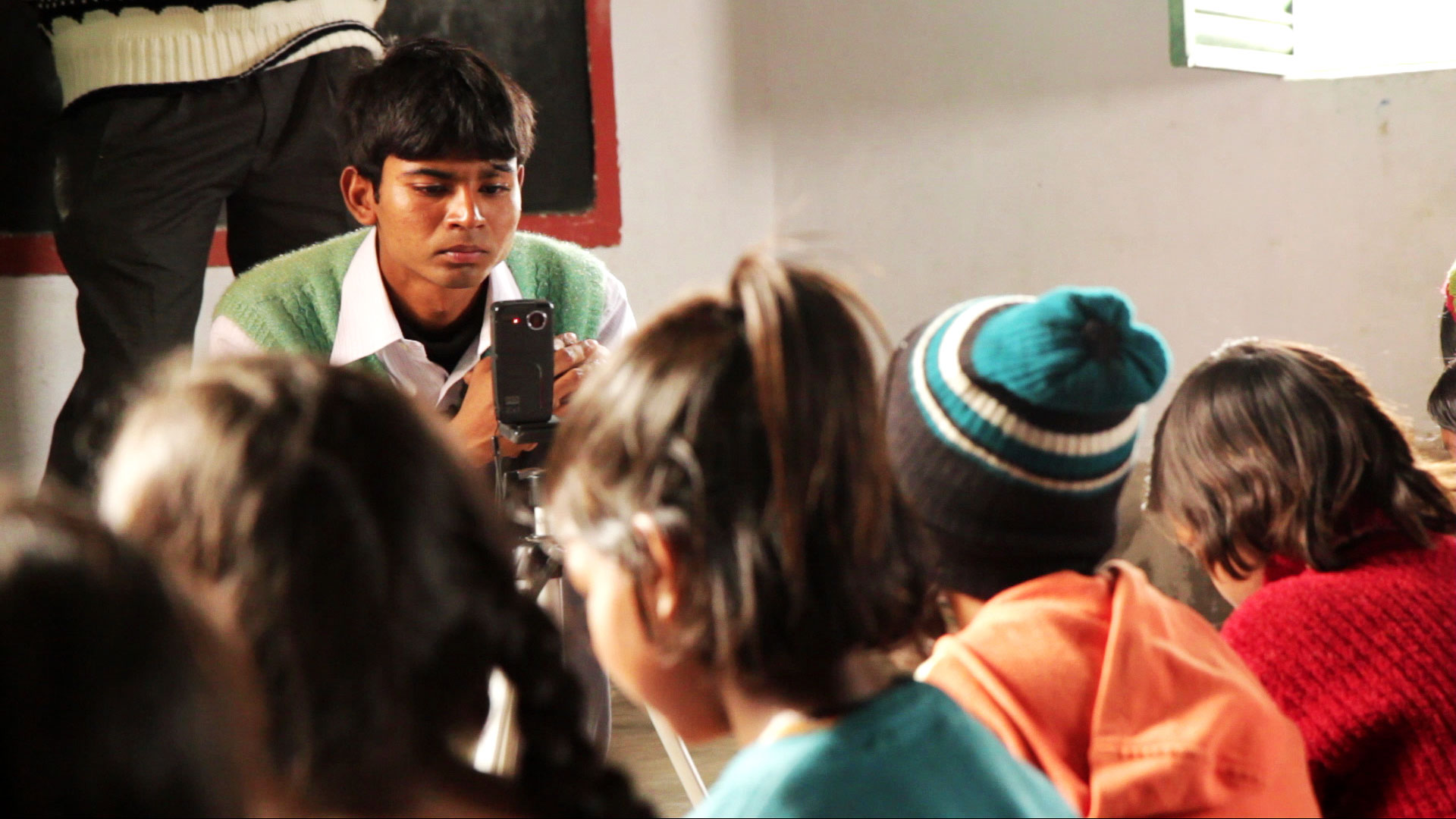 A NEW PATH
Director & Producer: Gregory Walsh
2014 | 27 min | India
19-year-old Mukesh Rajak was born into a marginalized community in an impoverished region of rural India. His childhood was marked by discrimination and social exclusion due to his status as a dalit, a member of India's 'untouchable' castes. But a chance opportunity to attend a nonprofit private school would lead Mukesh to find his voice as a community organizer and citizen journalist. Everyday he rides his scooter from village to village documenting negligence and corruption in his region's school system, convinced that a proper education for every child is the key to transforming his community for the better.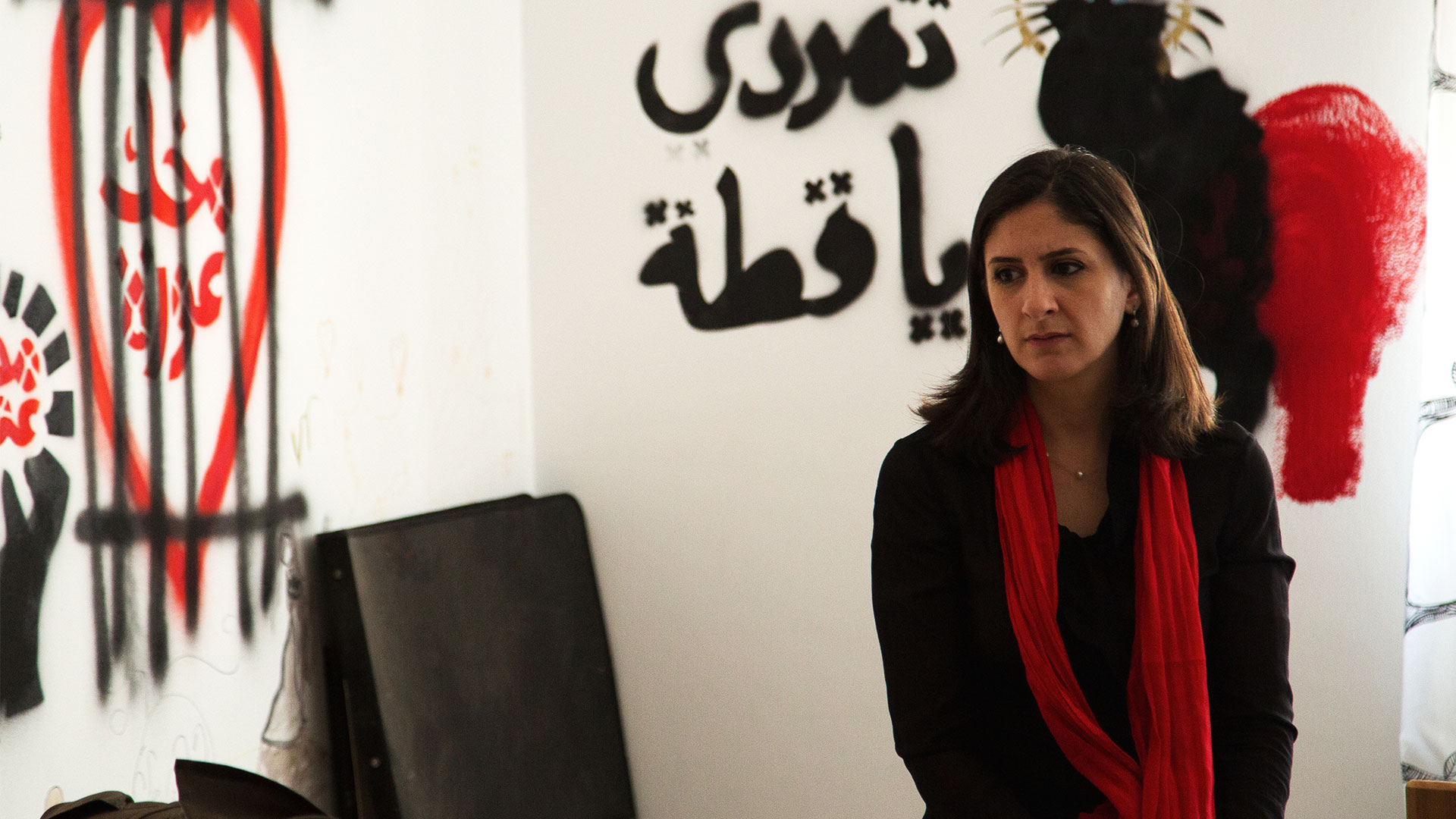 NEFERTITI'S DAUGHTERS
Director: Mark Nickolas
Producers: Mark Nickolas, Jean Ferreri & Ramy Francis
2015 | 39 min | Egypt
Nefertiti's Daughters is a story of women, art, and revolution. Told by prominent Egyptian artists, this documentary witnesses the critical role revolutionary street art played during the Egyptian uprisings. Focused on the role of women artists in the struggle for social and political change, Nefertiti's Daughters spotlights how the iconic graffiti of Queen Nefertiti places her on the front lines in the ongoing fight for women's rights and freedoms in Egypt today.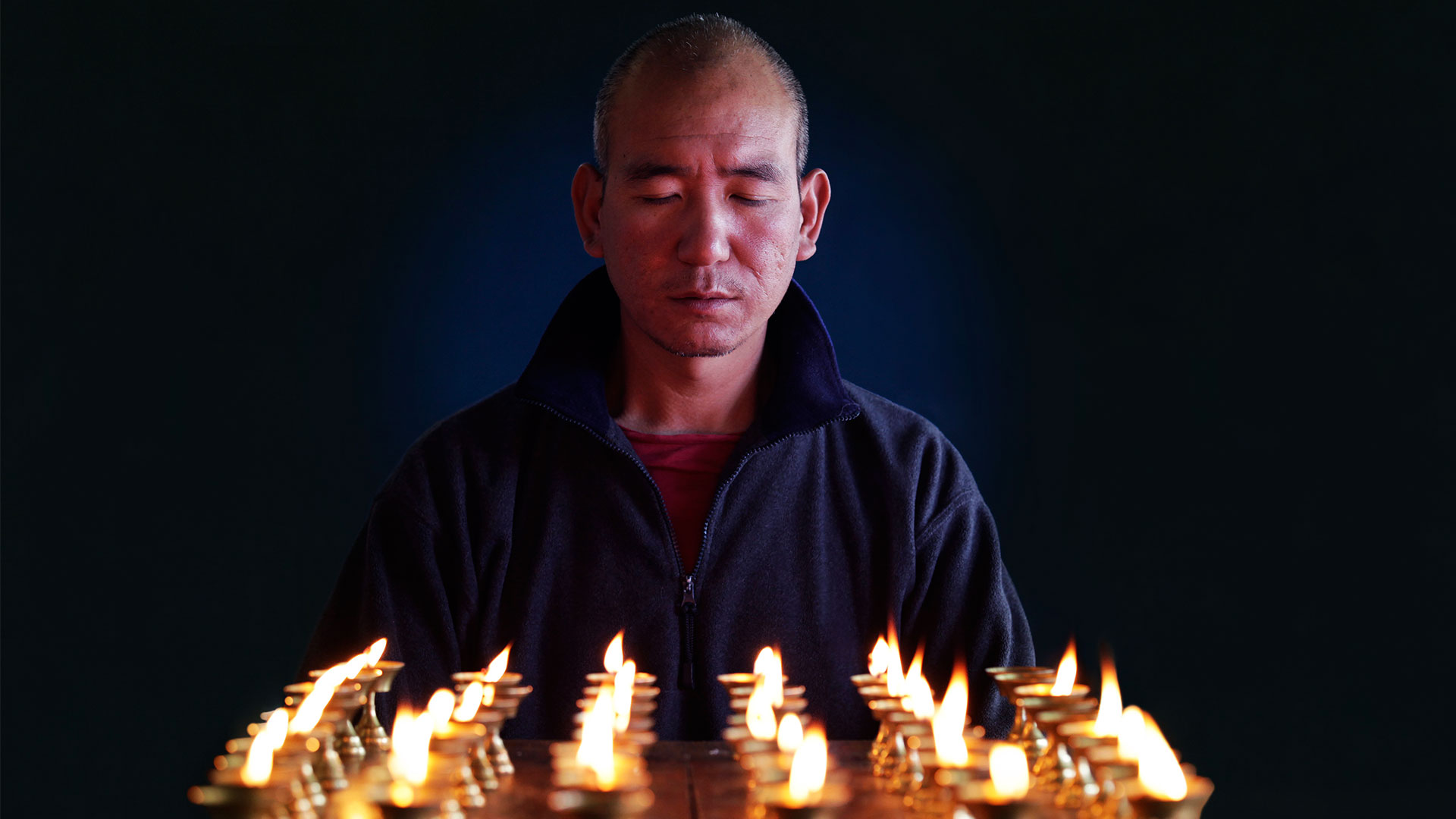 TASHI AND THE MONK
Director & Producer: Andrew Hinton
2014 | 40 min | India
On a remote mountaintop a brave social experiment is taking place. Former Buddhist monk Lobsang was trained under the guidance of His Holiness the Dalai Lama and has created a unique community in the foothills of the Himalayas which rescues orphaned and neglected children. Five-year-old Tashi is the newest arrival- her mother recently passed away and she's been abandoned by her alcoholic father. Wild and troubled, Tashi is struggling to find her place amongst 84 new siblings. Can the community's love and compassion transform Tashi's alienation and tantrums into a capacity to make her first real friend?
TUNING THE STUDENT MIND
Director: Chelsea Richer
Producer: Una Jackman
2015 | 31 min | USA
Tuning the Student Mind follows the journey of three students enrolled in Molly Beauregard's sociology course, where they are experience the impact of her innovative, first-of-its-kind curriculum. Through the subjects' personal stories, moments in the classroom, and nuanced interviews, the film illustrates how the Tuning the Student Mind approach creates not only good scholars, but also students who develop deep, self-reflective awareness and a sense of inner potential. As the narrative unfolds, we understand how Beauregard's bold and unconventional approach to identity studies teaches students new methods of inquiry, pushing them to ignite their own creativity and imagination.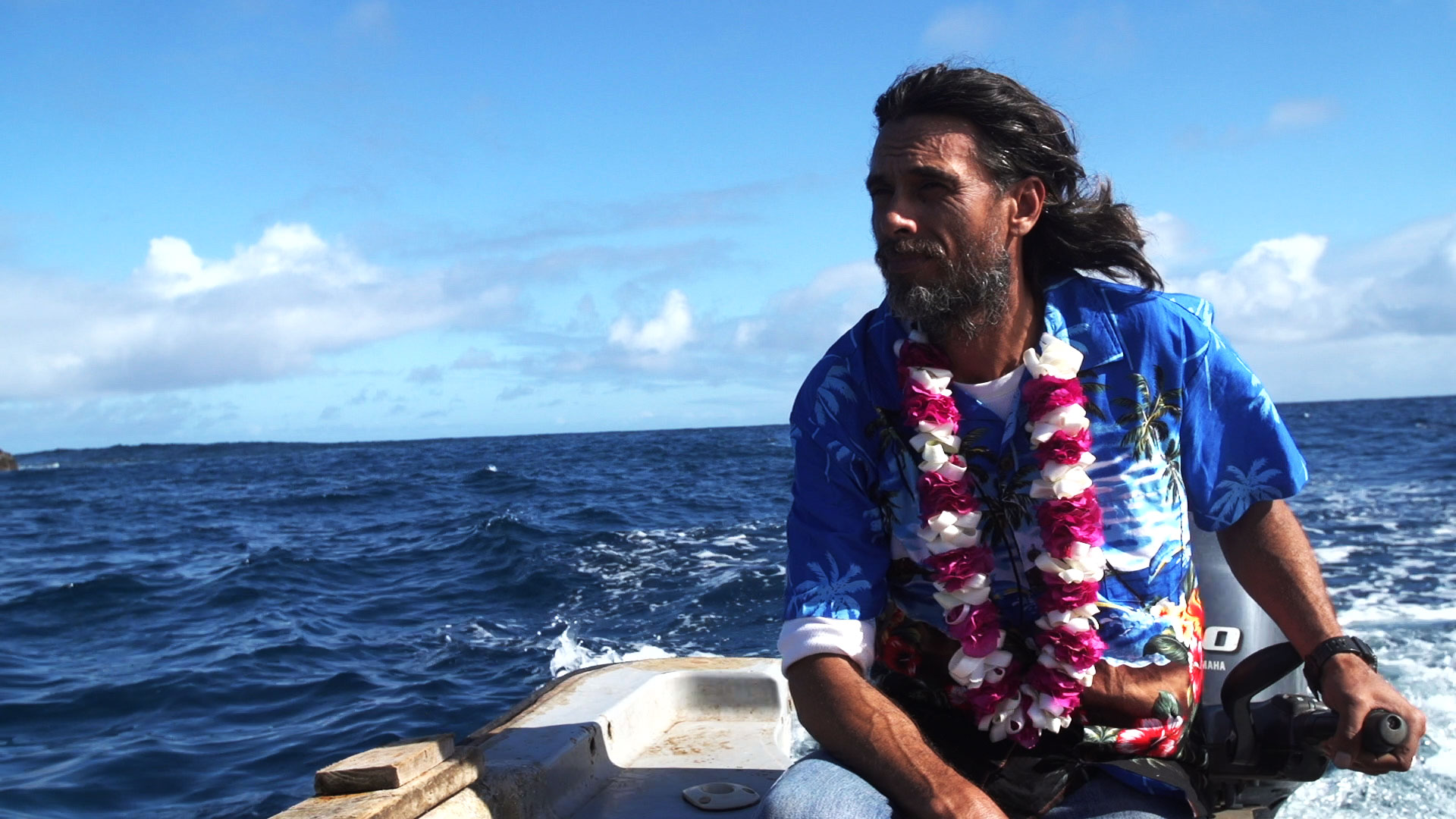 VOICES FROM THE SEA
Director: Álvaro Farías
Producer: Amaro Gómez-Pablos
2015 | 36 min | Chile
In the middle of the Pacific Ocean, there's an island whose inhabitants subsistence depends on the sea. There has been an alarming decline of endemic species in their waters because of overfishing by international factory ships, as well as damaging plastic these same ships discard on their shores. This has led the Rapa Nui people to organize themselves. With an original soundtrack made by Ana Tijoux and narrated by Sylvia Earle, " voices="" from="" the="" sea"="" tells="" story="" about="" battle="" of="" a="" remote="" society="" to="" save="" sea,="" and="" this="" action="" becomes="" an="" example="" courage="" for="" planet.<="" p="">
---
IMPACT VIDEOS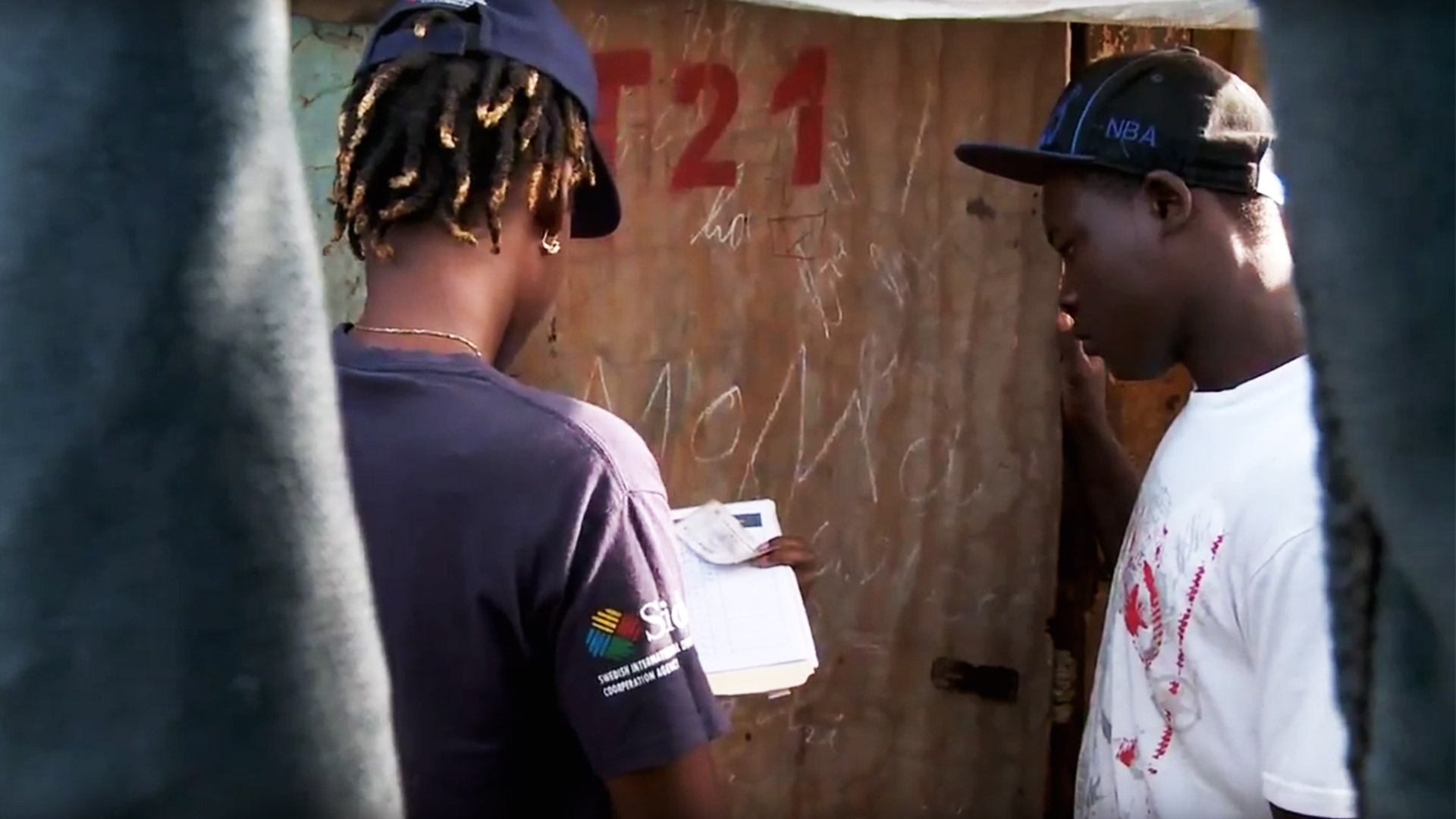 16/6
Director: Nicolás Cuellar
Producers: Alejandro Pacheco & Jonathan Stack
2014 | 34 min | Haiti
The terrible earthquake in Haiti on January 12, 2010 resulted in the displacement of 1.5 million, a death toll of 300,000 human beings, and 10 billion m3 of debris from over 200,000 damaged buildings. What are the causes that enabled these catastrophic consequences? The 16/6 Project was created to support the rehabilitation with community participation of damaged and dangerous neighborhoods, and sought to improve living conditions by promoting the establishment of basic social services prioritized by the community.