DOCUMENTARY FEATURES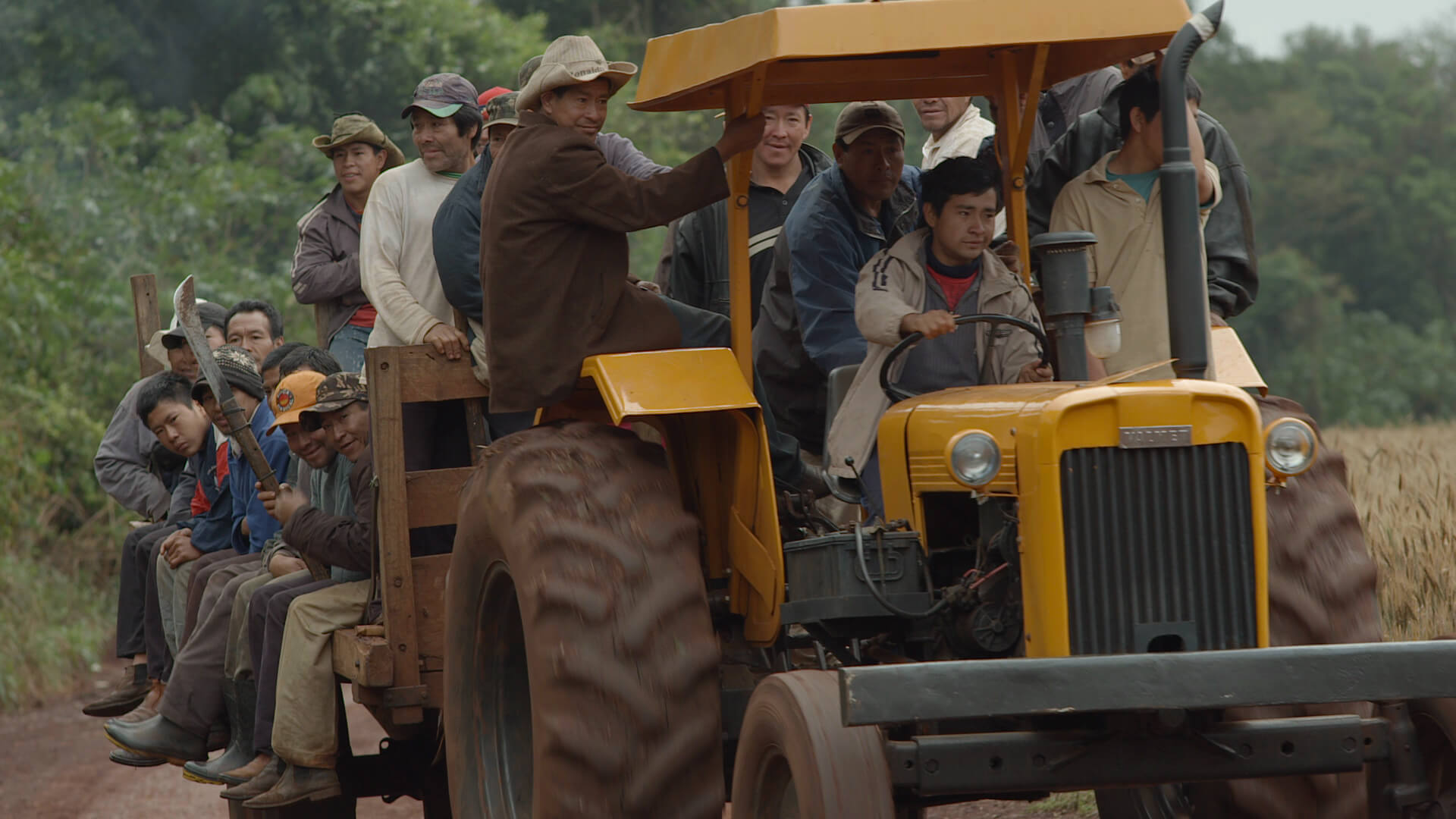 DAMIANA KRYYGI
Director: Alejandro Fernández Mouján
Producers: Gema Juarez Allen and Alejandro Fernández Mouján
2015 | 96 min | Argentina
Trailer
Paraguay, 1896. A 3 year-old Ache girl is captured after the massacre of a group of indigenous people in the jungle. 100 years later her remains are found in Argentina and Germany, and returned to the Aché in 2012.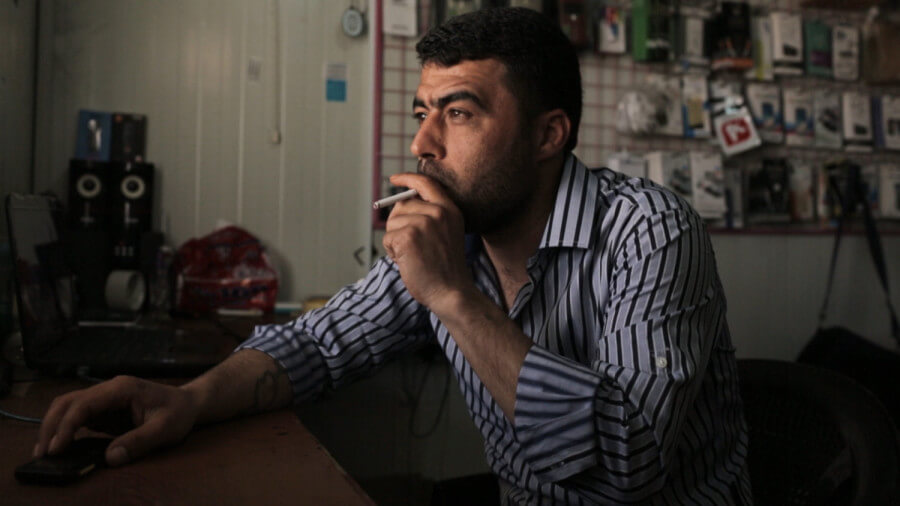 DISTRICT ZERO
Director: Pablo Iraburu
Producer: Itziar Garcia Zubiri
2015 | 67 min | Jordan
Trailer
What's hidden inside the smartphone of a refugee? It contains clues to a refugee's memories, their past identity and some contacts from the world he had to flee from. This film narrates the daily life of a tiny mobile phone shop in one of the largest refugee camps in the world.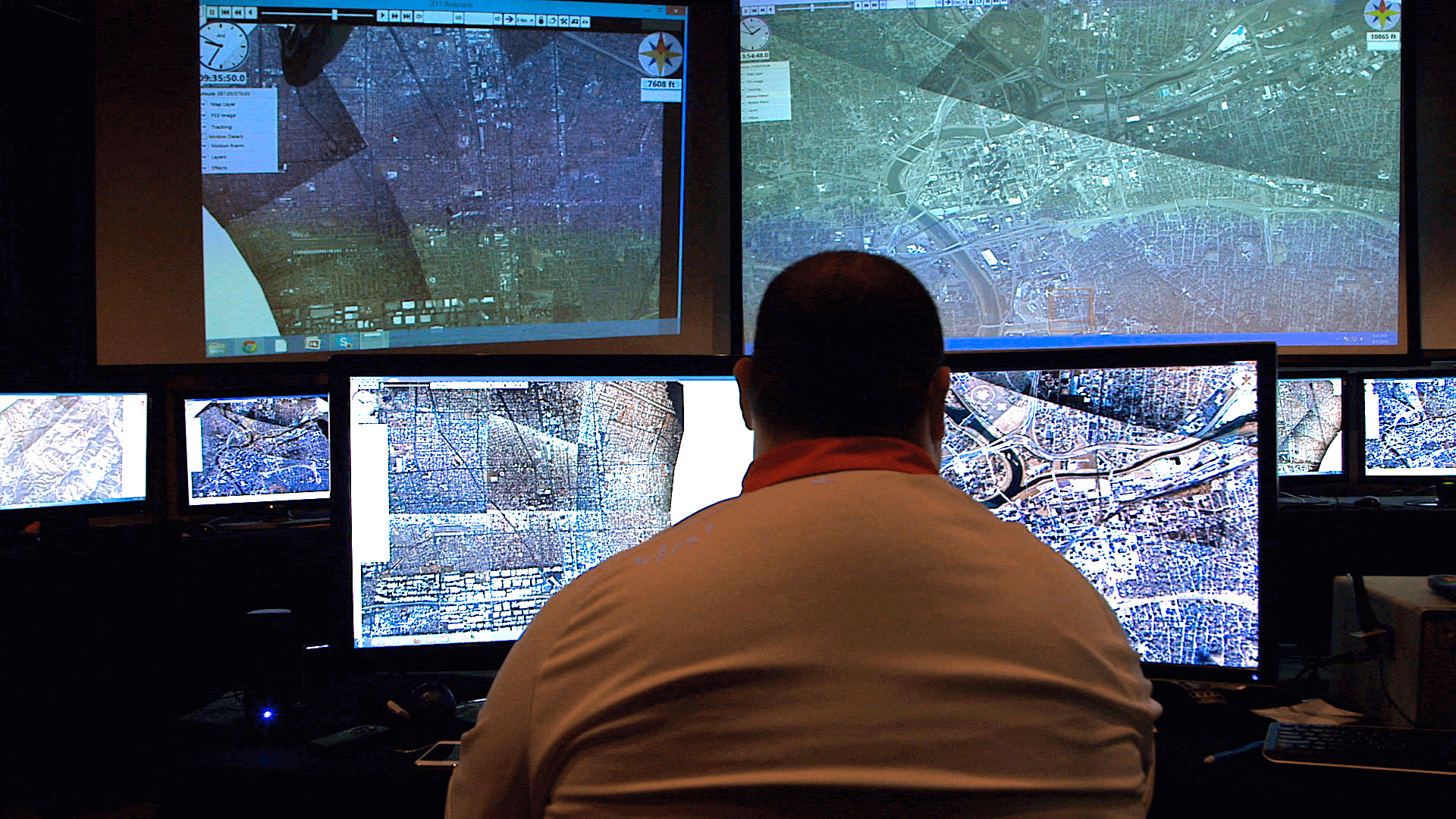 DO NOT RESIST
Director: Craig Atkinson
Producer: Laura Hartrick
2015 | 72 min | USA
Trailer
This urgent documentary explores the militarization of local police departments—in their tactics, training, and acquisition of equipment—since 9/11. With unprecedented access to police conventions, equipment expos, and officers themselves, filmmaker Craig Atkinson, the son of a SWAT team member, has crafted an eye-popping nonpartisan look at the changing face of law enforcement in America.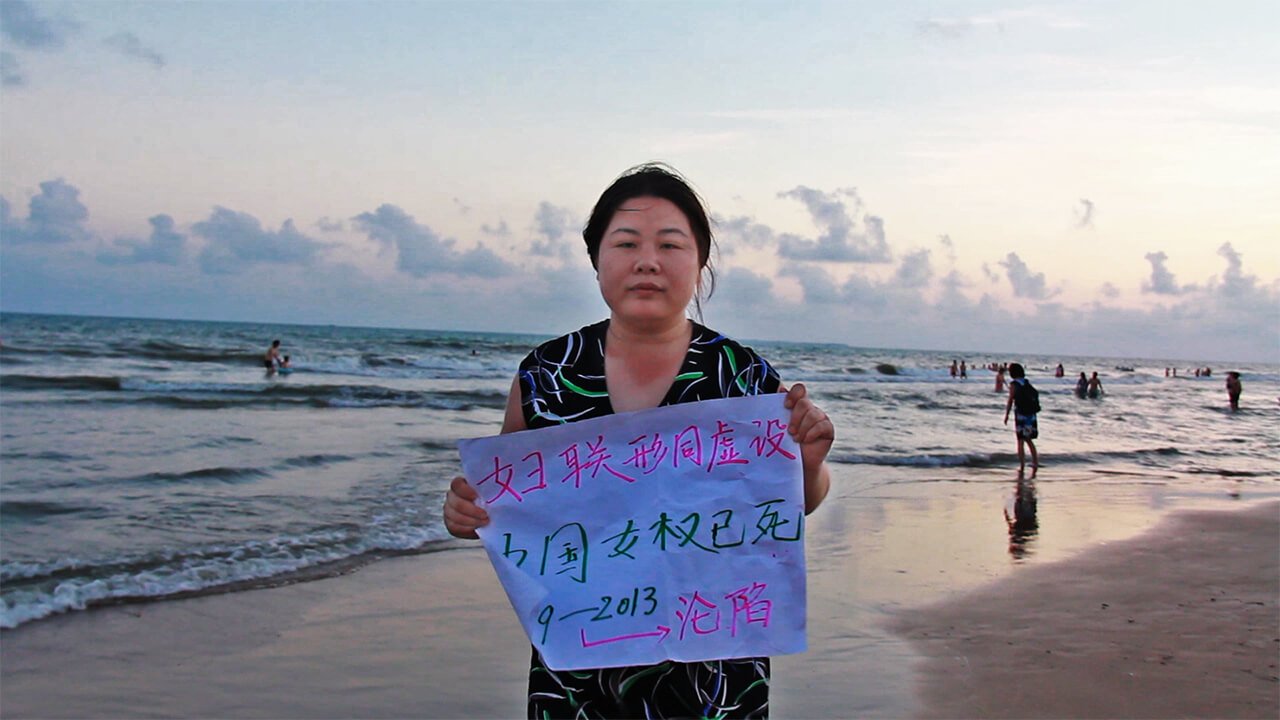 HOOLIGAN SPARROW
Director: Nanfu Wang
Producer: Nanfu Wang, Andy Cohen, Alison Klayman, Peter Lucas & Michael Shade
2016 | 84 min | China
Trailer
The danger is palpable as intrepid young filmmaker Nanfu Wang follows maverick activist Ye Haiyan (a.k.a Hooligan Sparrow) and her band of colleagues to Hainan Province in southern China to protest the case of six elementary school girls who were sexually abused by their principal. Marked as enemies of the state, the activists are under constant government surveillance and face interrogation, harassment, and imprisonment. Sparrow, who gained notoriety with her advocacy work for sex workers' rights, continues to champion girls' and women's rights and arms herself with the power and reach of social media.
Filmmaker Wang becomes a target along with Sparrow, as she faces destroyed cameras and intimidation. Yet she bravely and tenaciously keeps shooting, guerrilla-style, with secret recording devices and hidden-camera glasses, and in the process, she exposes a startling number of undercover security agents on the streets. Eventually, through smuggling footage out of the country, Wang is able to tell the story of her journey with the extraordinary revolutionary Sparrow, her fellow activists, and their seemingly impossible battle for human rights.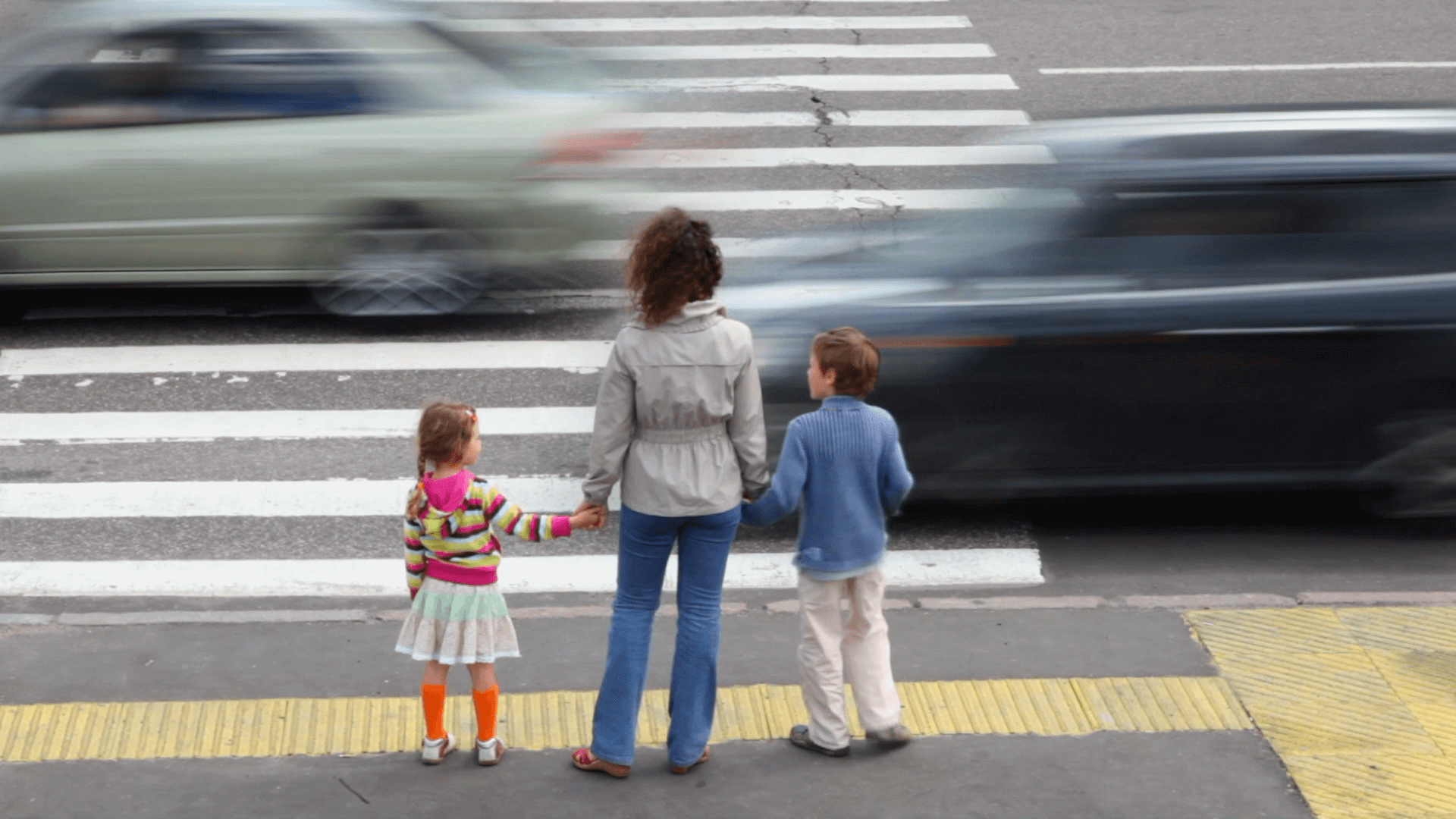 IN UTERO
Director: Kathleen Gyllenhaal
Producer: Stephen Gyllenhaal
2016 | 89 min | USA
Trailer
IN UTERO is a cinematic rumination on what will emerge as the most provocative subject of the 21st century – the environmental impact on pregnancy and its lasting imprint on human development, human behavior, and the state of the world. Fetal origins experts, research scientists, psychologists, doctors and midwives – as well as examples from popular culture and mythology – collectively demonstrate how our experiences in utero shape our future.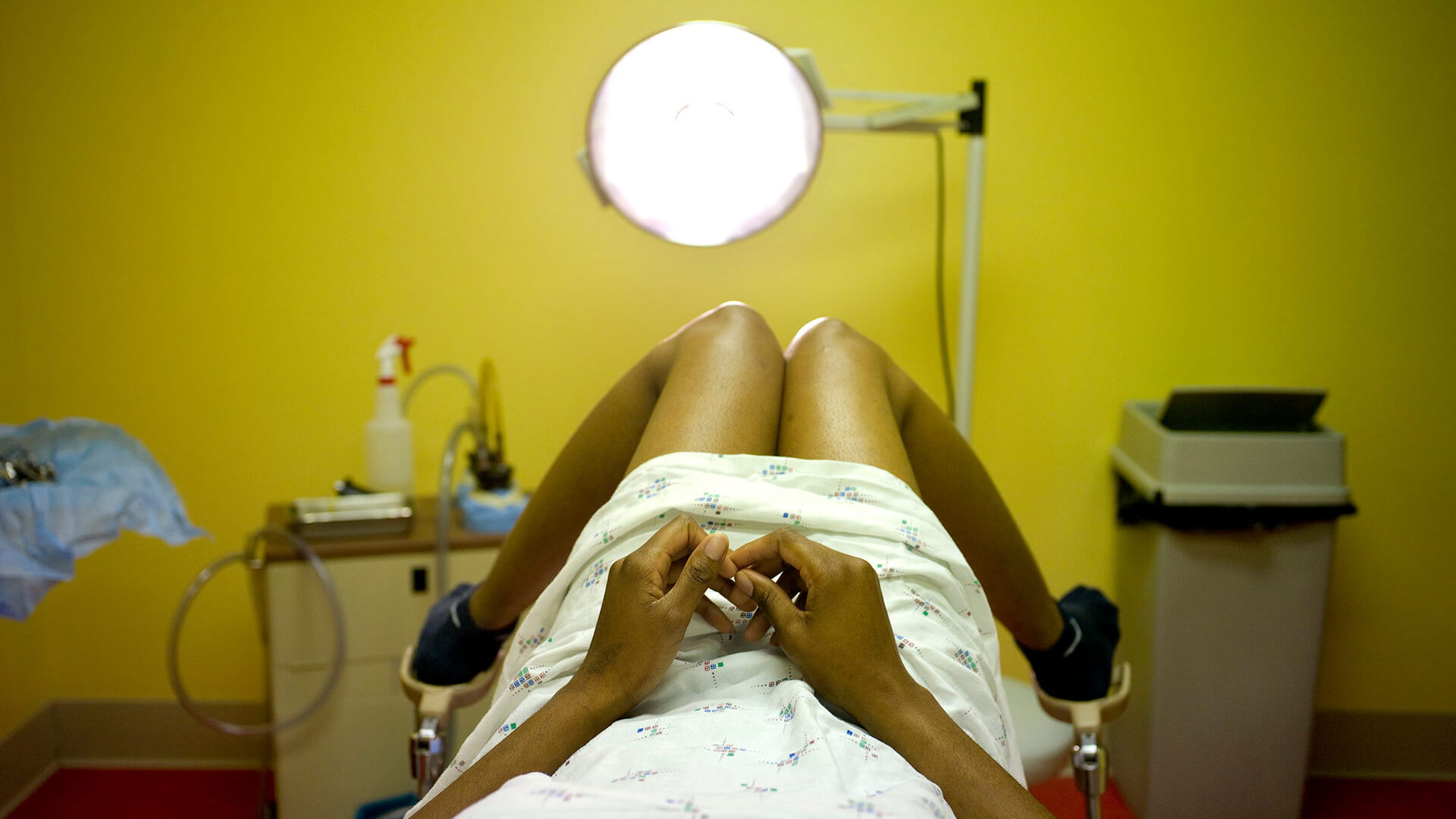 JACKSON
Director: Maisie Crow
Producers: Maisie Crow & Jamie Boyle
2016 | 93 min | USA
Trailer
Jackson is an intimate, unprecedented look at the lives of three women caught up in the complex issues surrounding abortion access, capturing the essential and hard truth of the lives at the center of the debate over reproductive healthcare in America.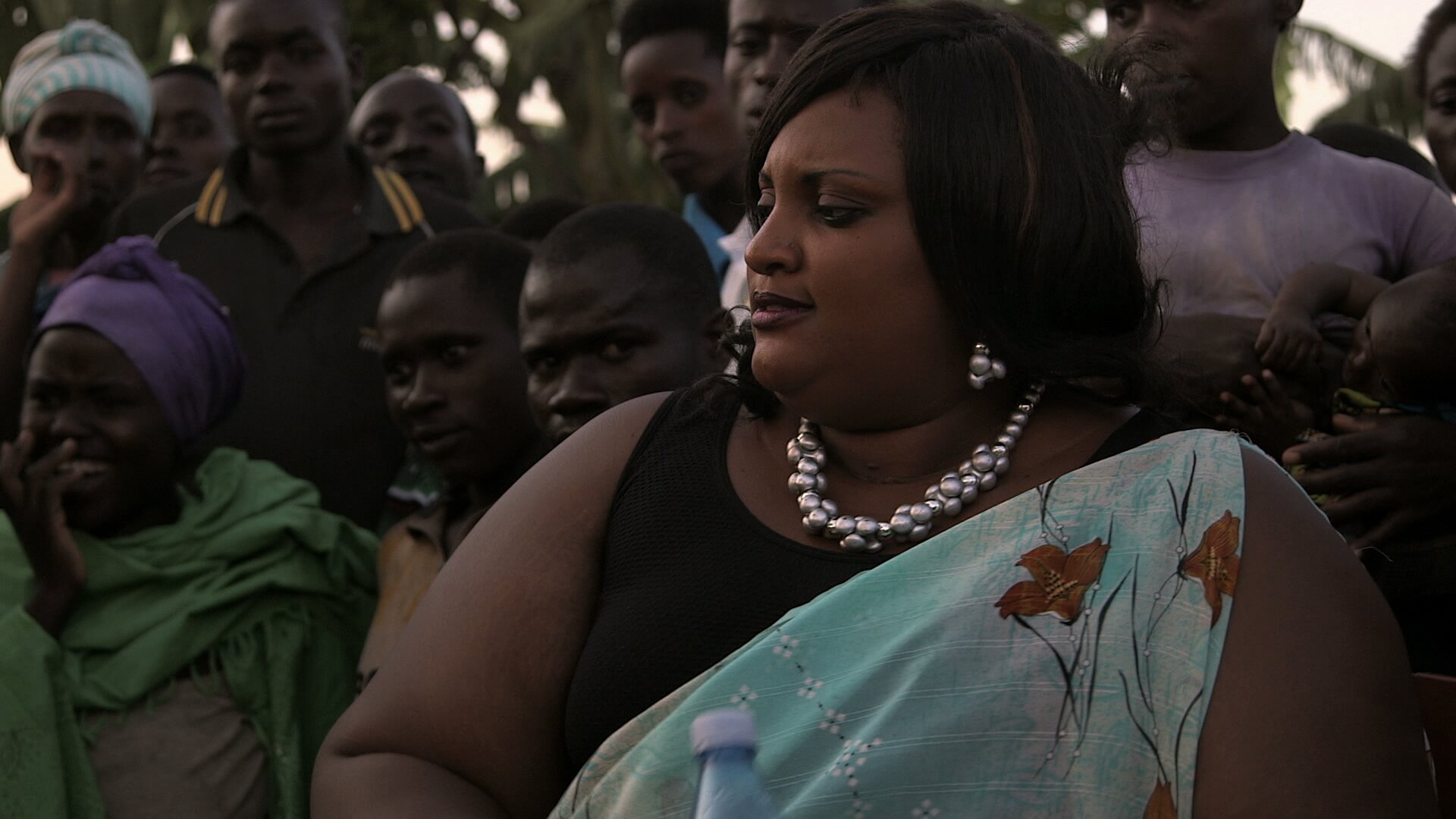 SACRED WATER
Director: Olivier Jourdain
Producer: Michel Dutry
2016 | 55 min | Rwanda
Trailer
Guided by Vestine, an extravagant star of radio nights, the film discovers Rwandan sexuality in search of the water that gushes out the female body. Sacred Water reveals with humor and spontaneity the mystery of female bliss.
With all the lightness but also seriousness the subject requires, the film takes us to a modern Africa and its founding myths, and reflects our view about sex and pleasure in the Western World.
Sacred Water immerses you into contemporary Rwandan culture in the most intimate way : Sex.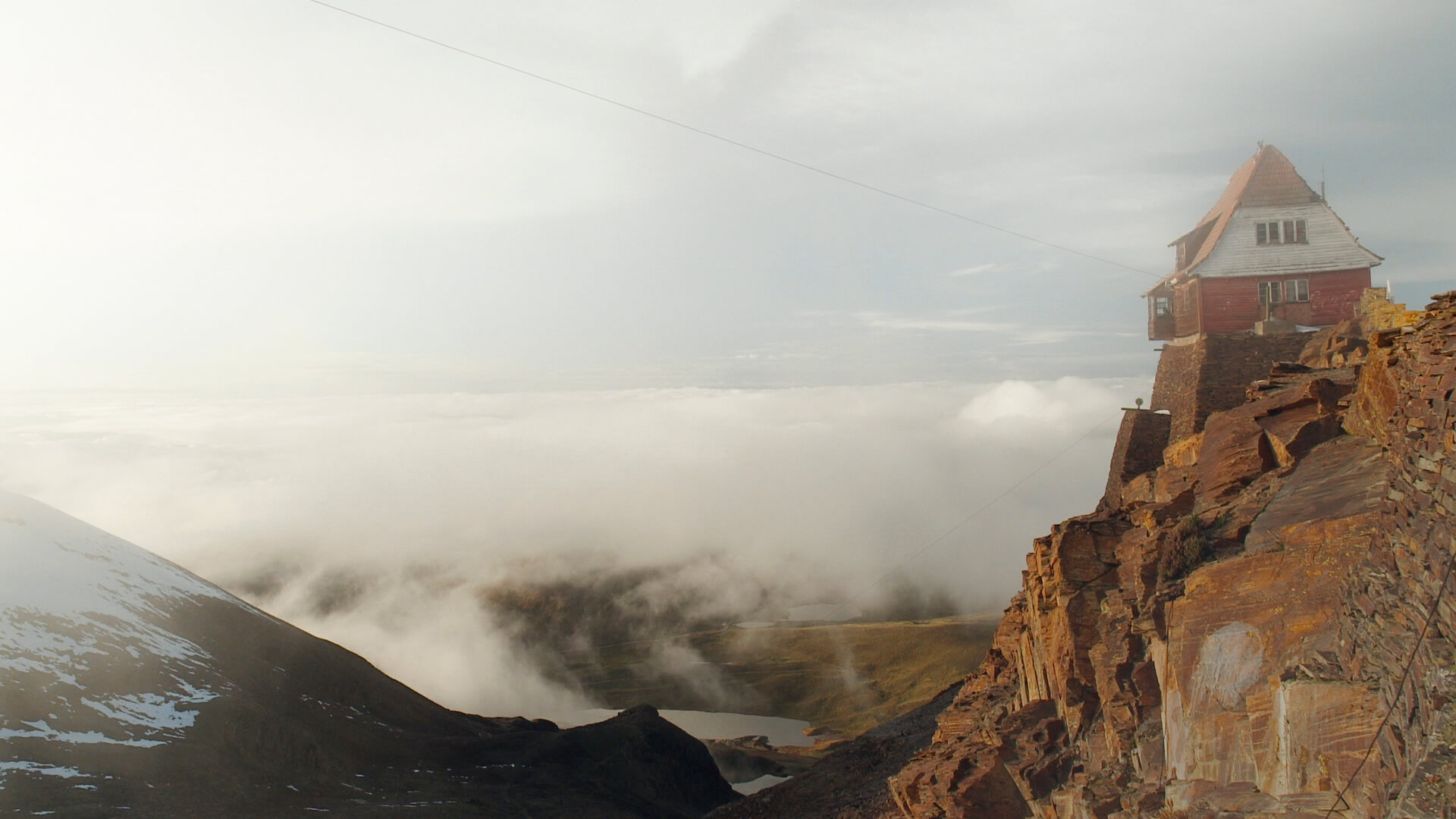 SAMUEL IN THE CLOUDS
Director: Pieter Van Eecke
Producer: Hanne Phlypo
2016 | 70 min | Bolivia
Trailer
In Bolivia, the glaciers are melting. Samuel, an old ski lift operator, is looking out of a window on the rooftop of the world. Through generations, his family lived and worked in the snowy mountains, but now snow fails. While scientists are discussing and measuring ominous changes Samuel honors the ancient mountain spirits. Clouds continue to drift by.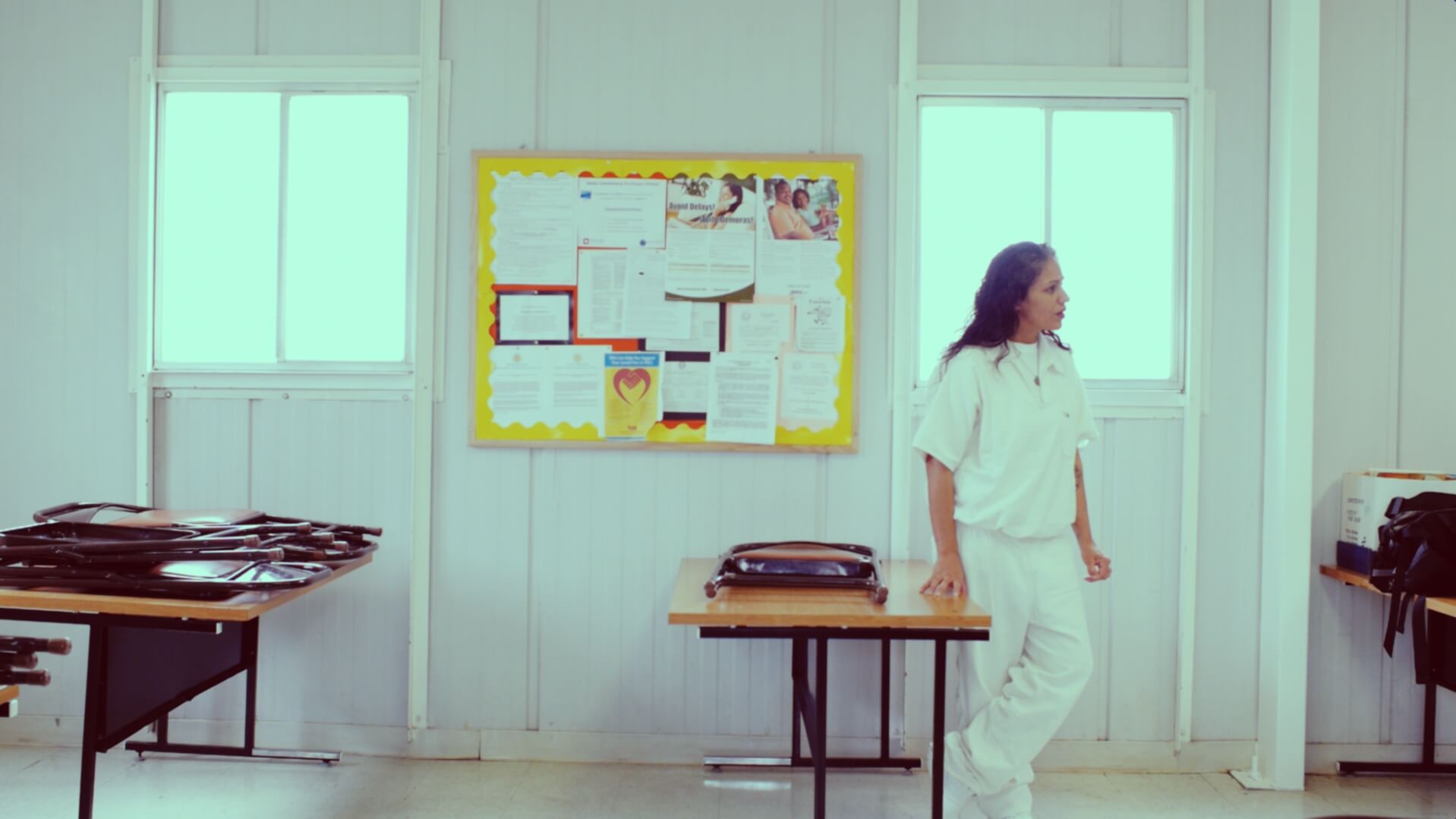 SOUTHWEST OF SALEM: The Story Of The San Antonio Four
Director: Deborah S. Esquenazi
Producer: Sam Tabet
2016 | 91 min | USA
Trailer
After being wrongfully convicted of gang-raping two little girls during the Satanic Panic witch-hunt era of the 80s and 90s, four Latina lesbians fight against mythology, homophobia, and prosecutorial fervor in their struggle for exoneration in this critically acclaimed 'True Crime' tale.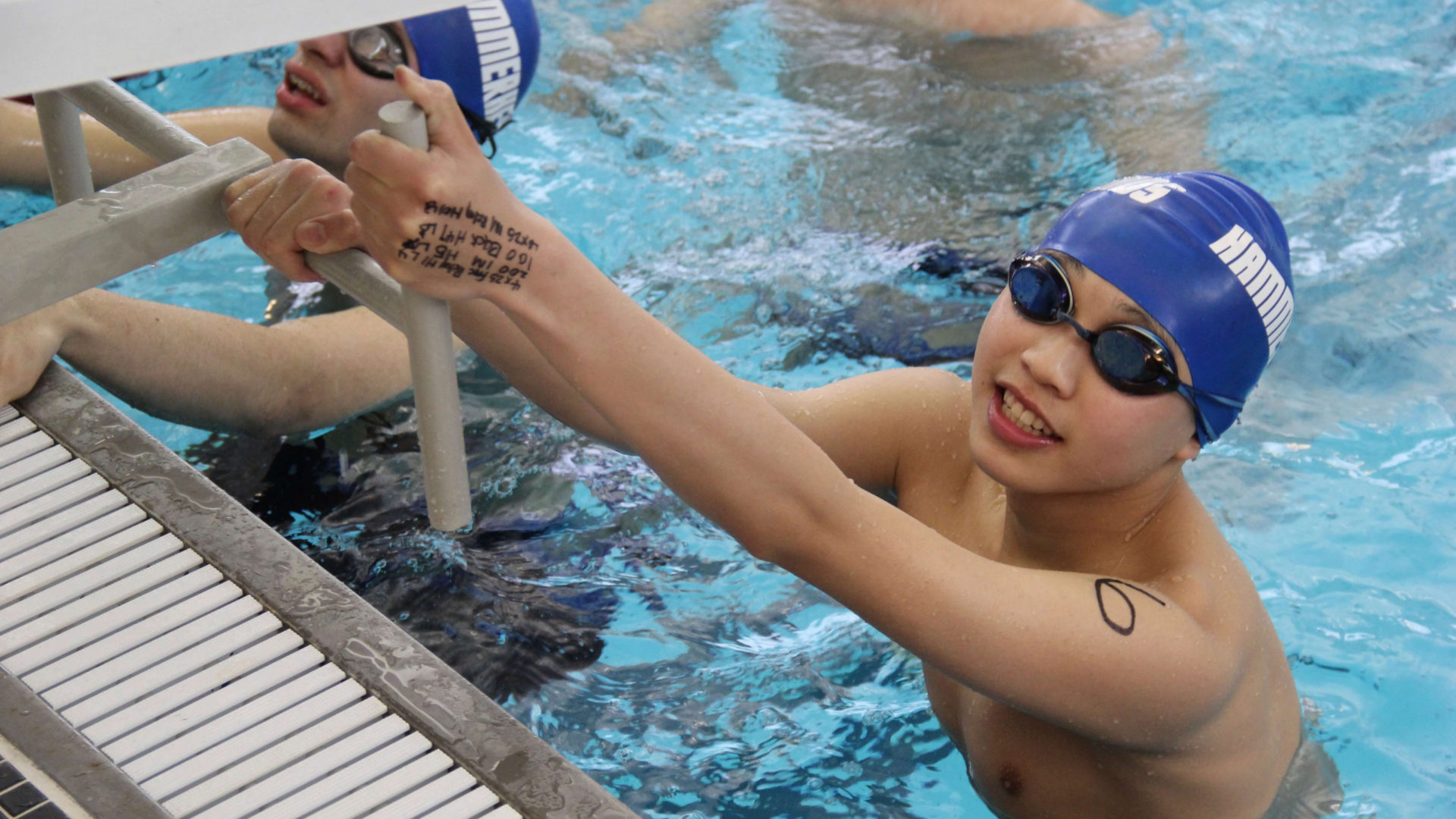 SWIM TEAM
Director: Lara Stolman
Producer: Shanna Belott
2016 | 100 min | USA
Trailer
What would you do if your community gave up on your child?
In New Jersey, the parents of one autistic boy take matters into their own hands. They form a competitive swim team, recruiting multiethnic autistic teens and training them with high expectations and zero pity. What happens next alters the course of the boys' lives. SWIM TEAM chronicles the extraordinary rise of the Jersey Hammerheads, capturing a moving quest for inclusion, independence and a life that feels winning.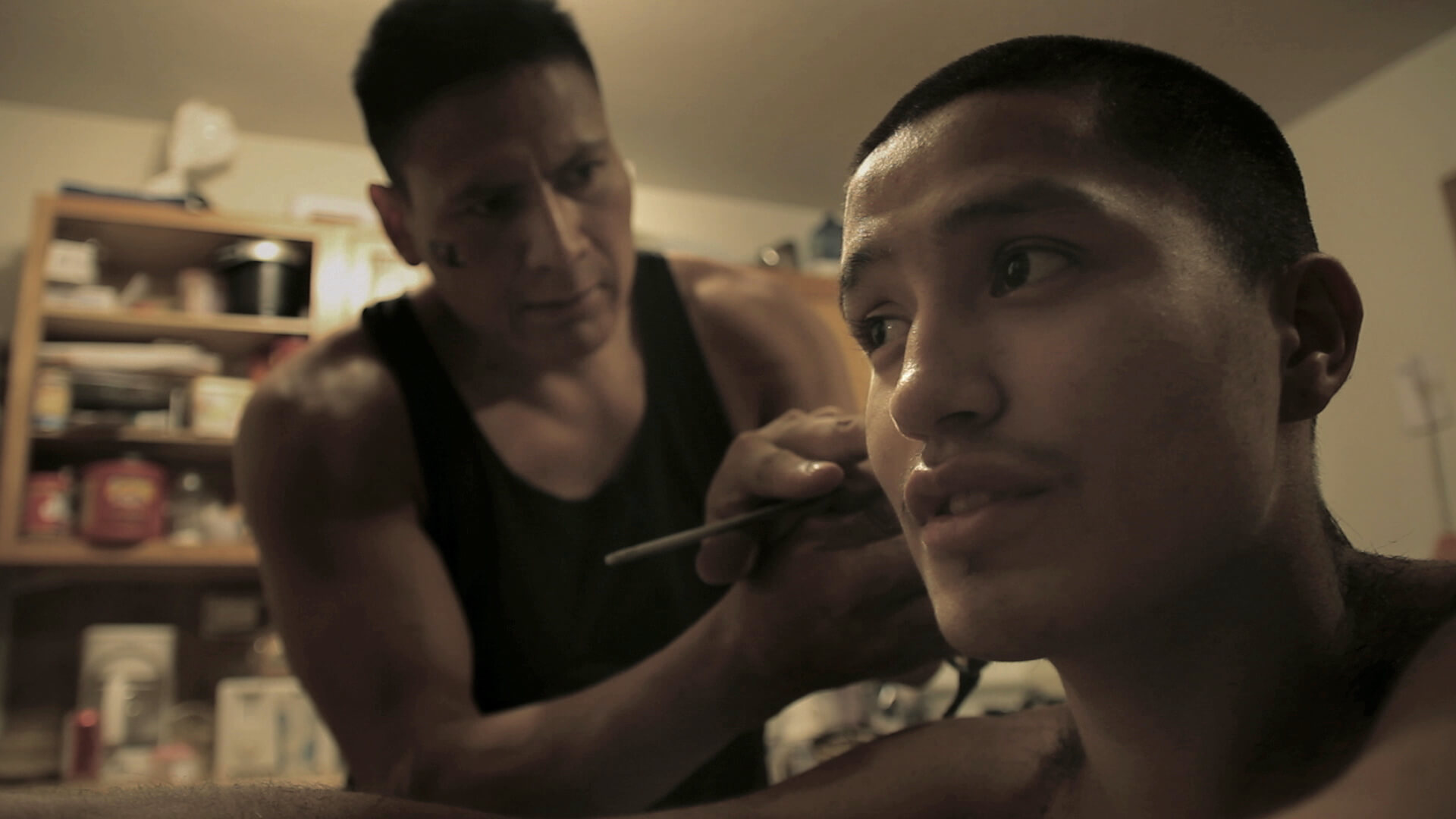 THE SEVENTH FIRE
Director: Jack Pettibone Riccobono
Producers: Jack Pettibone Riccobono, Shane Slattery-Quintanilla
2015 | 76 min | USA
Trailer
From executive producers Terrence Malick, Natalie Portman and Chris Eyre comes a fascinating new documentary. When Rob Brown, a Native American gang leader on a remote Minnesota reservation, is sentenced to prison for the fifth time, he must confront his role in bringing violent drug culture into his beloved Ojibwe community. As Rob reckons with his past, his seventeen-year-old protégé, Kevin, dreams of the future: becoming the most powerful and feared Native gangster on the reservation.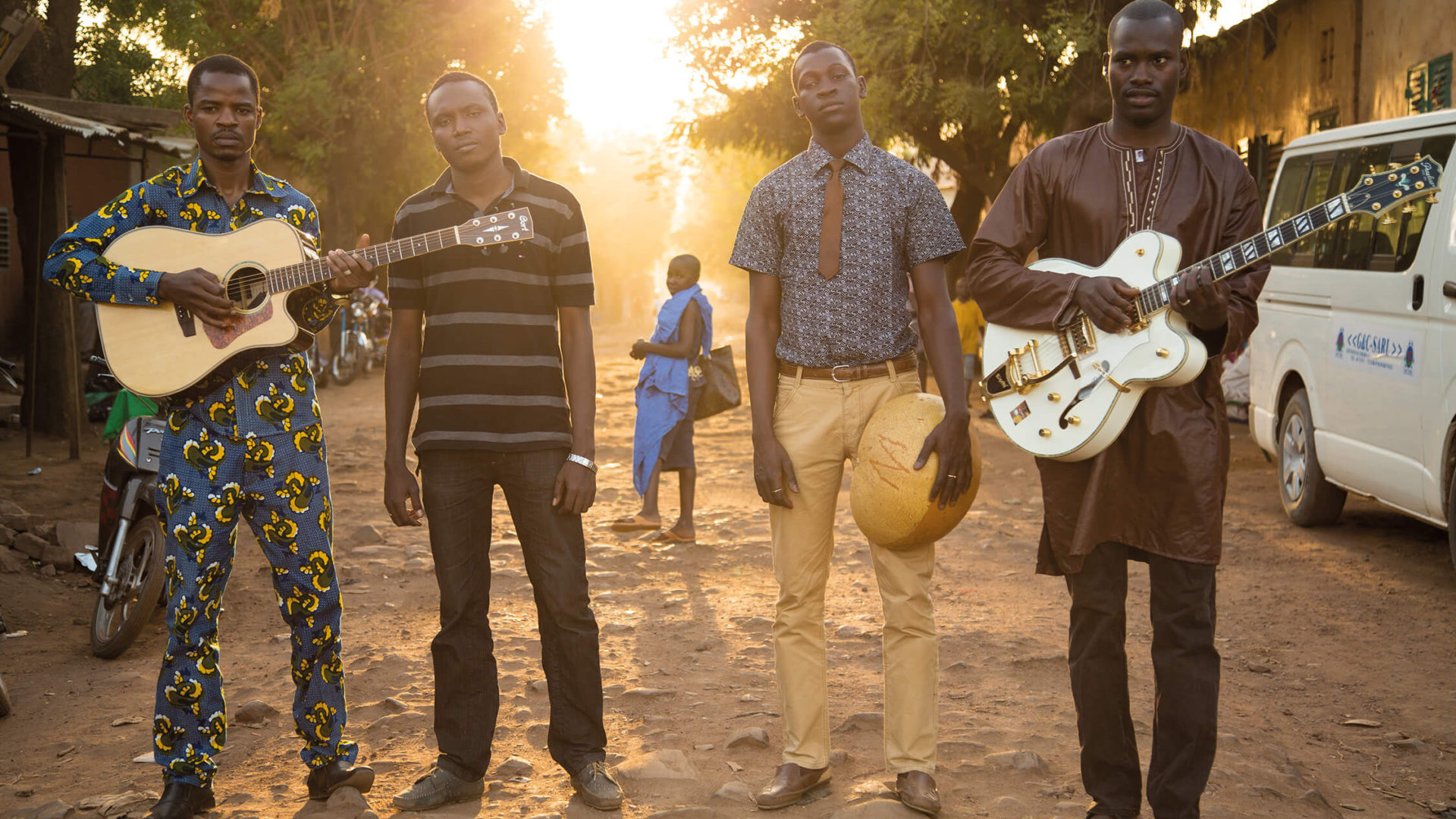 THEY WILL HAVE TO KILL US FIRST: Malian Music In Exile
Director: Johanna Schwartz
Producers: Johanna Schwartz, Sarah Mosses, John Schwartz and Kat Amara Korba
2015 | 100 min | Mali, Burkina Faso, West Africa, England
Trailer
Imagine waking up and finding out music has been banned. This is what happened to the characters in They Will Have to Kill us First. In Mali, music is a way of life, a prime communication tool and when you hear the music you understand why Mali is renowned as the birthplace of the Blues, and therefore, Rock 'n Roll. Faced with being stripped of their freedom, the musicians decide to fight back in any way they know how. This film follows their journeys – personal, political and downright heroic – to bring music back to their country.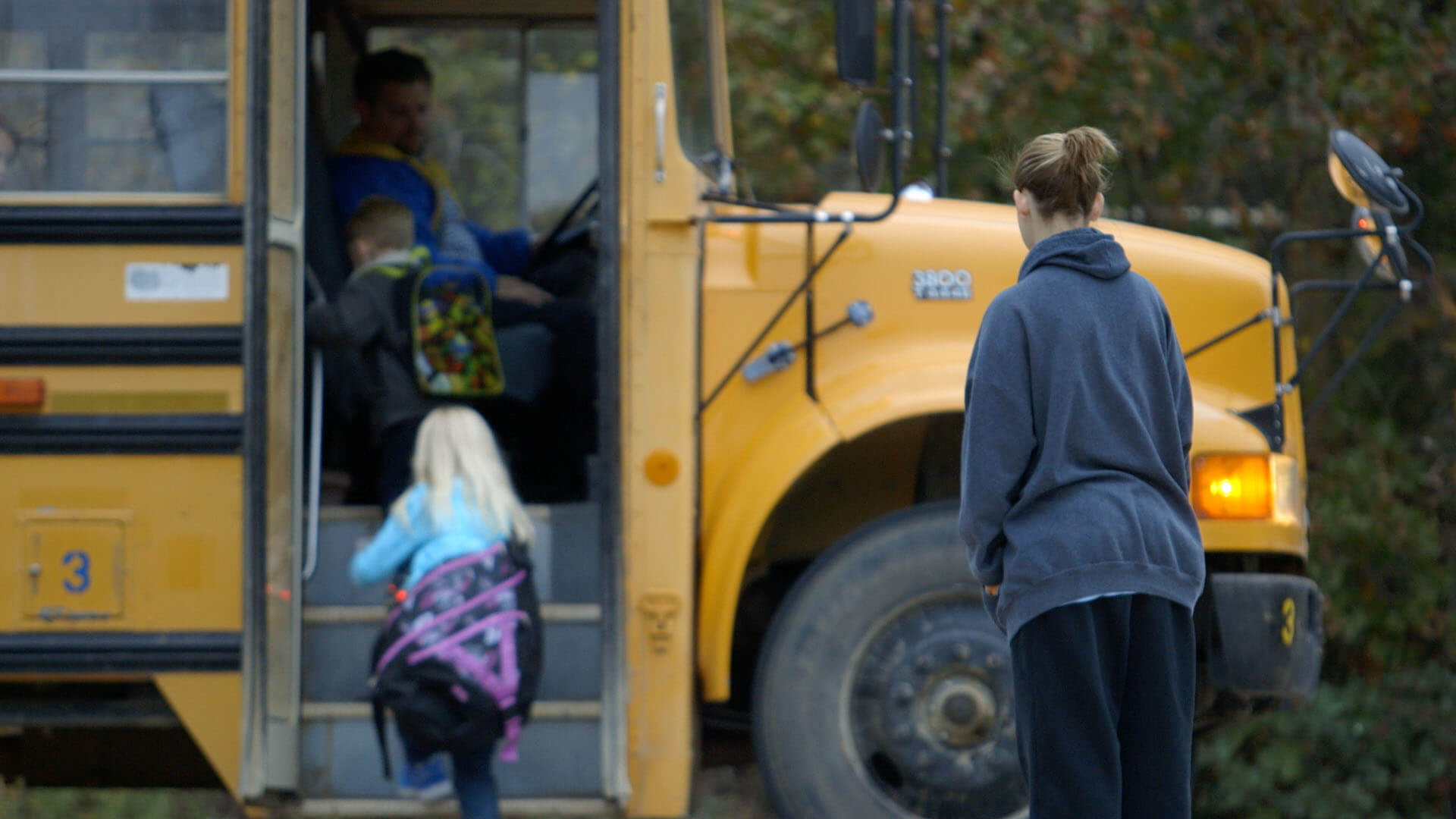 UNTOUCHABLE
Director: David Feige
Producer: Rebecca Richman Cohen
2016 | 105 min | USA
Trailer
When the most powerful lobbyist in Florida discovers that the nanny has sexually abused his daughter, he harnesses his extraordinary political power to pass the toughest sex offender laws in the nation. UNTOUCHABLE chronicles his crusade, and its impact on the lives of several of the 800,000 people forced to live under the kinds of laws he has championed. The film interweaves intimate portraits of men and women who have been branded sex offenders with the heartbreaking stories of those who have suffered sexual abuse. It is a film that pushes viewers toward an uncomfortable place, requiring them to walk in the shoes of those who have survived sexual abuse but to still bear witness to the experiences of those we revile.
---
VIRTUAL REALITY / 360
ACROSS THE LINE
Directors: Nonny De La Pena, Brad Lichtenstein & Jeff Fitzsimmons
Producers: Planned Parenthood, Julie Young & Morgan Elise Johnson
2016 | 7 min | USA
Across the Line is an immersive virtual reality experience that combines 360° video and computer generated imaging (CGI) to put viewers in the shoes of a patient entering a health center for a safe and legal abortion. Using real audio gathered at protests, scripted scenes, and documentary footage, the film is a powerful hybrid documentary-fiction depiction of the toxic environment that many health care providers, health center staff, and patients must walk through to provide or access health care on a typical day.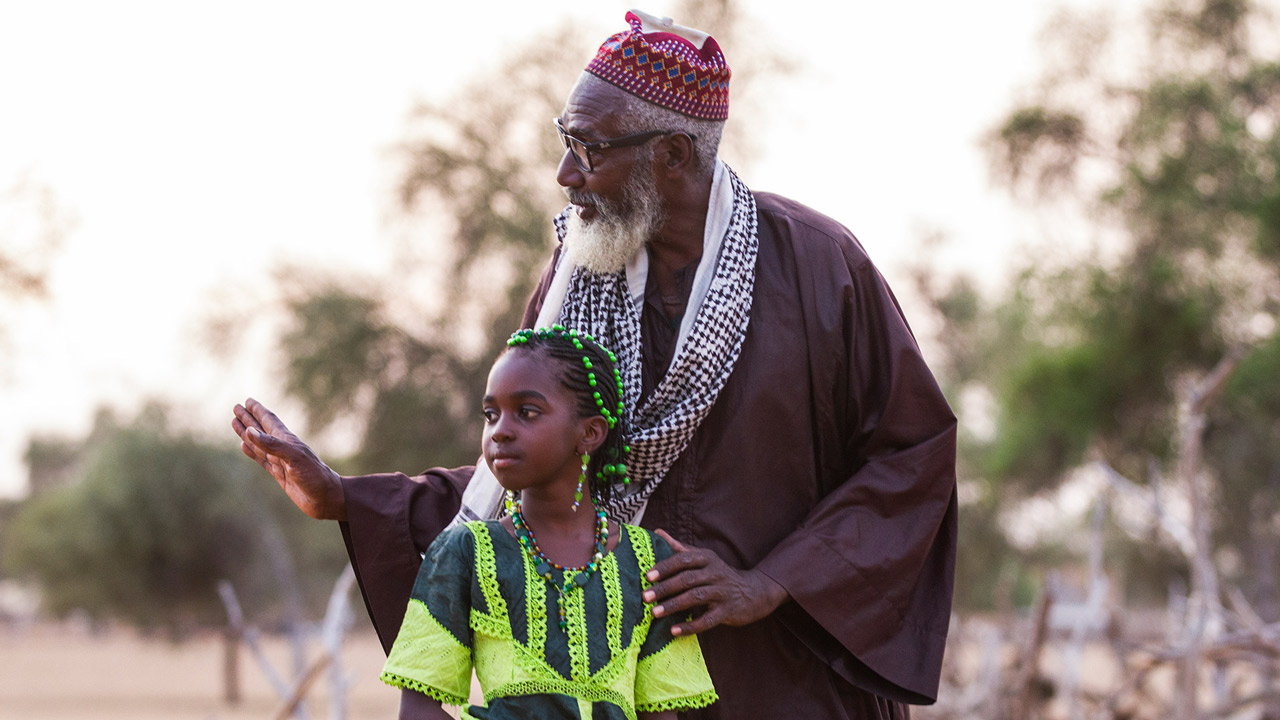 GROWING A WORLD WONDER
Director: Richard Nockles
Producer: Mitch Turnbull
2015 | 4 min | Senegal
The Great Green Wall is an incredible, generation-defining project, yet the wider world seems to know very little about it. This film was created to change that, sharing its story in a way that feels spectacular, but also tangible on a human level. The Great Green Wall won't be completed for a generation and for many of us it's thousands of miles away, but with 'Growing a World Wonder', you can visit it right now, wherever you are.
Trailer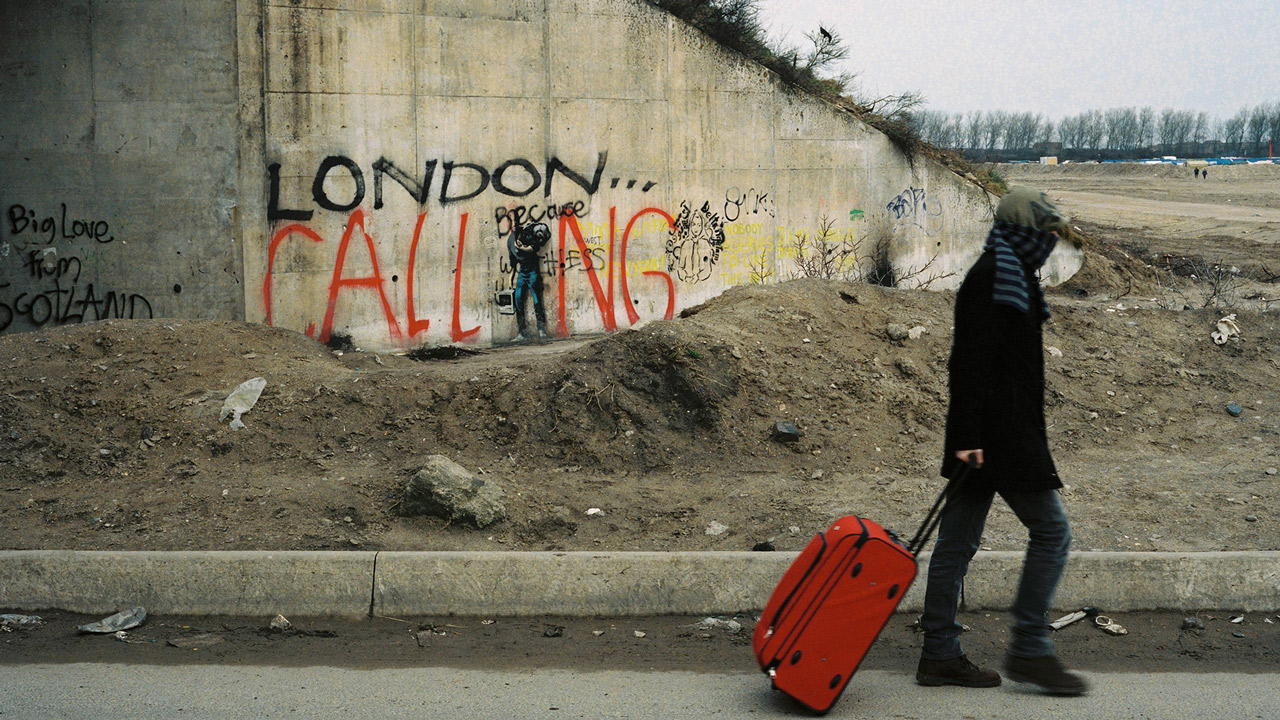 HOME | AAMIR
Directors: Erfan Saadati, Toby Coffey, & Rufus Norris
Producers: Richard Nockles, James Louis Hedley, & Johanna Nicholls
2016 | 12 min | Calais, France
"Home: Aamir" is the first of a series of Surround Vision 360 degree films exploring the meaning of home through the stories of refugees in the Calais "Jungle". This first film, a collaboration between the National Theatre, Surround Vision and Room One, follows a 22-year-old man escaping the threat of murder in Sudan.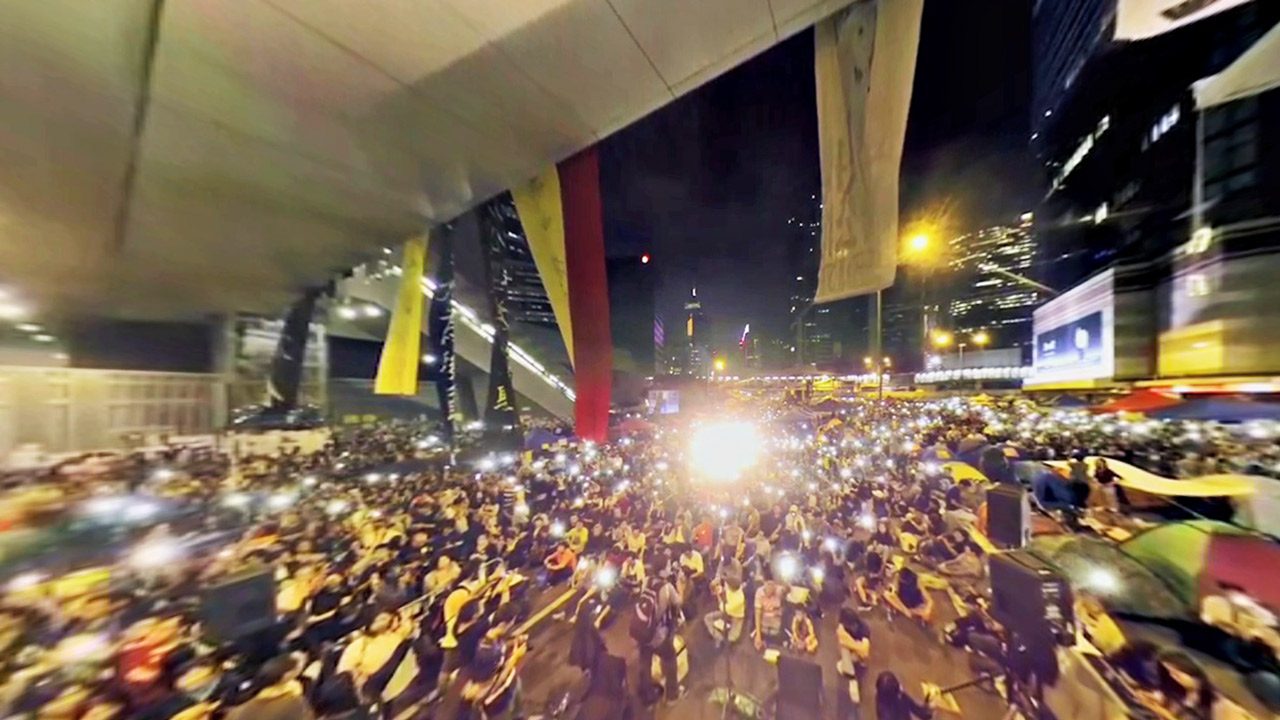 HONG KONG UNREST
Director: Edward Miller
Producer: Louis Jebb
2015 | 7 min | Hong Kong
Hong Kong Unrest is a news documentary filmed in 360-degree video that tells the story of the 2014 pro-democracy protests in Hong Kong. The film broke fresh journalistic ground when published in January 2015, at www.hongkongunrest.com, by providing a news narrative, on a topic of world importance, using live-motion 360-degree video.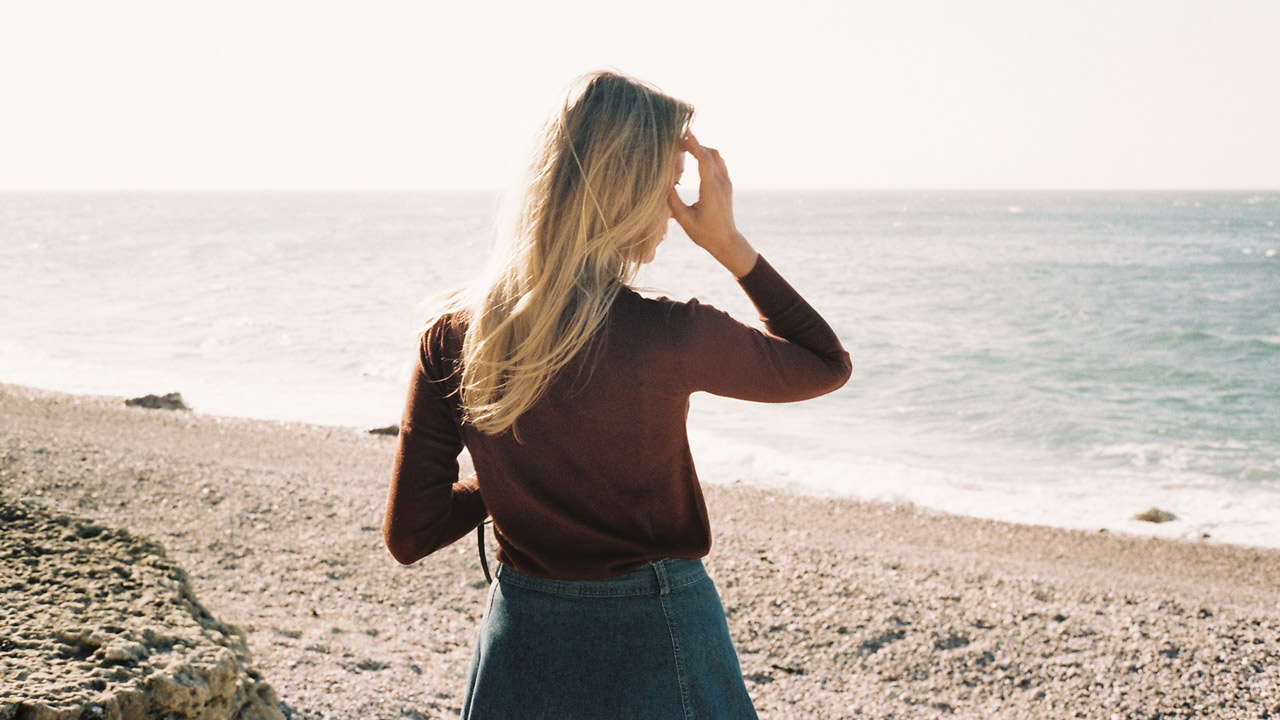 I, PHILIP
Director: Pierre Zandrowicz
Producer: Antoine Cayrol
2016 | 14 min | France
In early 2005, David Hanson, an American robotics, is developing its first android human. His name is Phil and it is simply the copy of the famous science fiction author Philip K. Dick. In a few weeks, Phil became famous on the Web and in the author's fan circles. It is presented at several conferences around the world. In late 2005, the head of the android disappeared during a flight America West Airlines between Dallas and Las Vegas. Through the memories of the android and those of the author, the film offers an interpretation of Phil's life.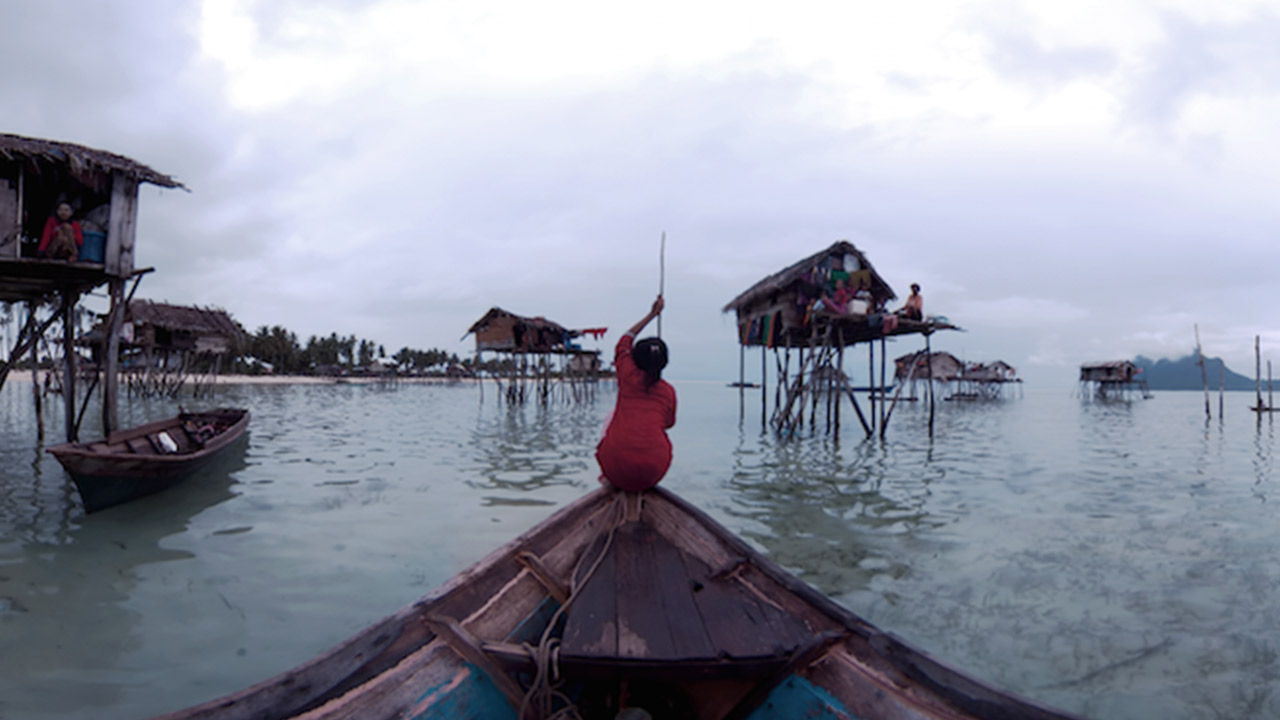 NOMADS
Directors: Felix Lajeunesse & Paul Raphael
Producers: Felix Lajeunesse & Paul Raphael
2016 | 30 min | Mongolia, Kenya, Malaysia
The Nomads Series transports you across the Earth into the intimate reality of several nomadic cultures. Experience the way of life of Yak Herders in the Mongolian steppes, Maasai in Kenya, and Sea Gypsies living off the coast of Borneo.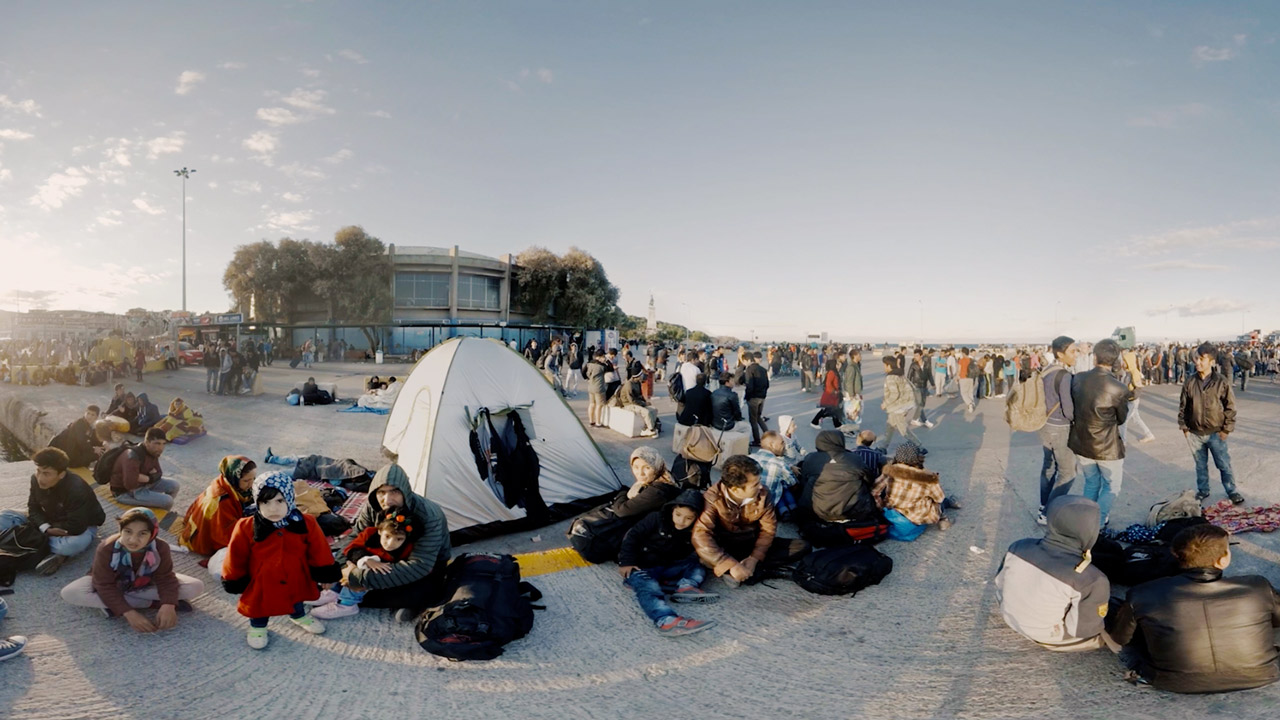 REFUGEES
Directors: Eduardo Hernandez Perez & Yori van Gerven
Producer: Justin Karten
2016 | 7 min | Greece
Refugees is a 360 documentary about the ongoing humanitarian crisis. Thousands have left their homes in search for a better future, and in their search, they encounter dangerous obstacles. We went to Lesbos, Greece, where migrants take the leap from Turkey, putting their lives at risk, and captured some of the most intense moments in thrilling virtual reality.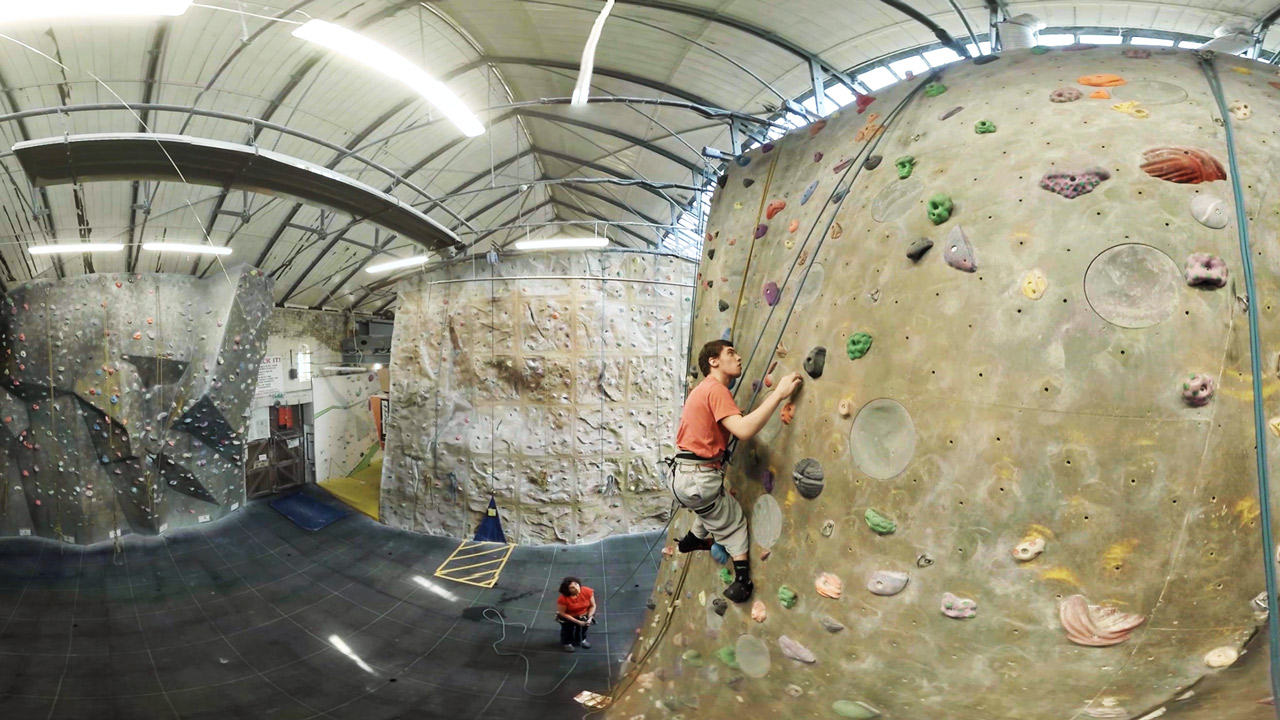 SIMON
Director: James Louis Hedley
Producer: Richard Nockles
2015 | 8 min | United Kingdom
What's it like to be Simon, a young man with Cerebral Palsy? You walk with a frame; you don't have full control over your body; many find it difficult to understand you when you talk. Step into the world of SIMON in this short Virtual Reality film and witness the inspirational steps he takes every single day to combat unintentional, yet isolating judgment.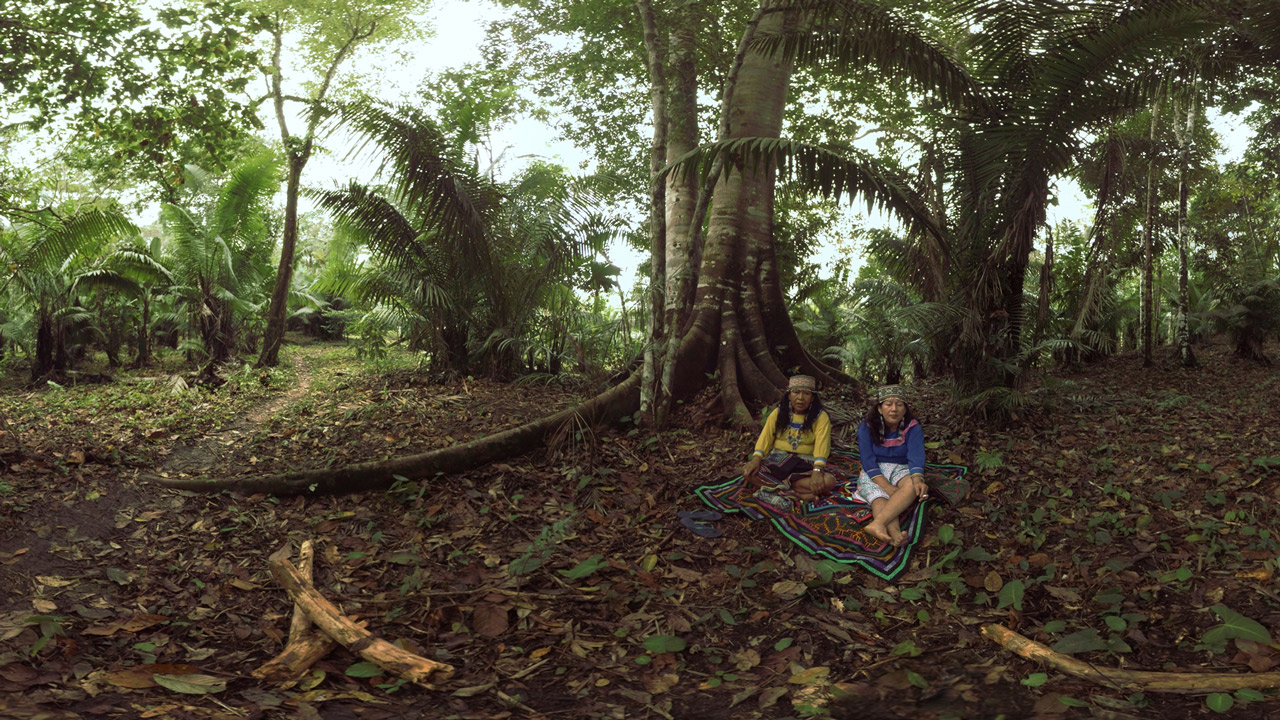 SONGS OF THE VINE
Directors: Maira Clancy & Blake Montgomery
Producers: Maira Clancy & Blake Montgomery
2016 | 18 min | Peru
Trailer
Shot over the span of two months in the Peruvian Amazon rainforest, 'Songs of the Vine' is a virtual reality documentary focusing on the healing modalities, cosmovision and culture of the Shipibo, an indigenous group best known for their mastery of ayahuasca and sacred plant medicine. By immersing the viewer into the depths of the Amazon jungle, and exposing them to the songs and perspectives of Shipibo healers, 'Songs of the Vine' illustrates an ancient but increasingly relevant dynamic between humans and nature.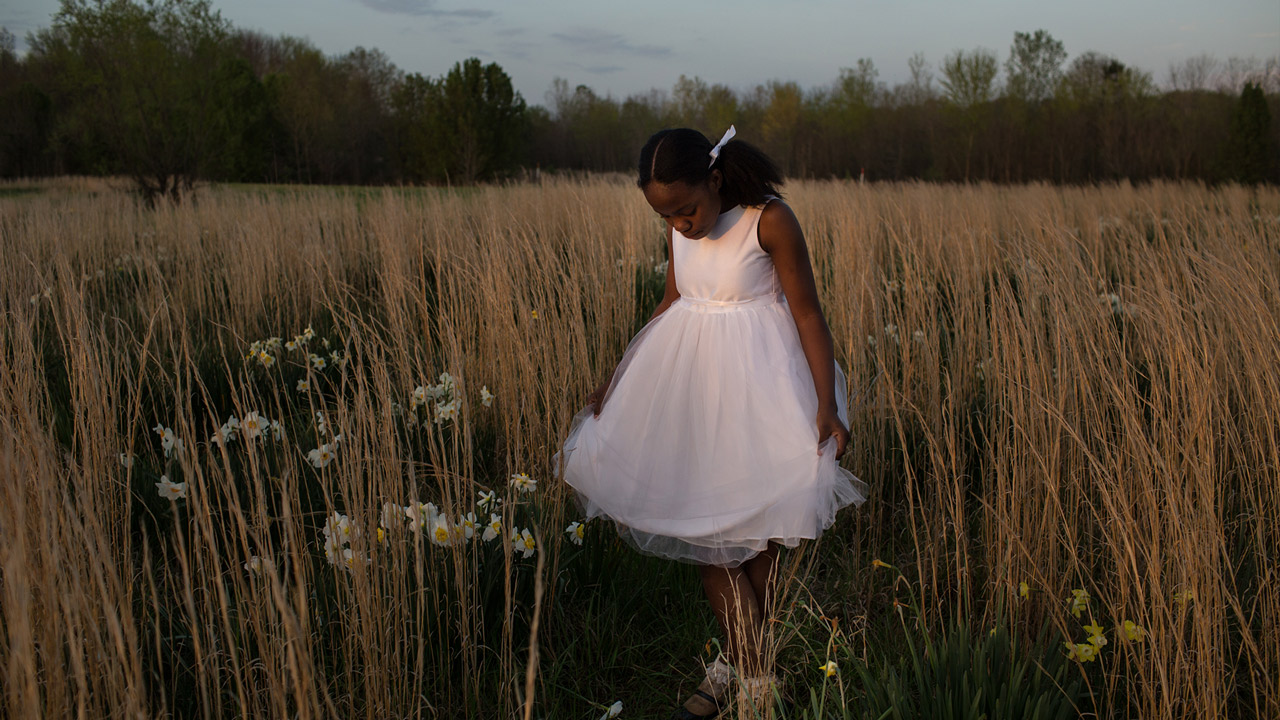 TRACES
Director: Gabriela Arp
Producer: Gabriela Arp
2016 | 8 min | USA
Traces is a cinematic virtual reality film exploring the memories of one woman living with Alzheimer's disease. In the film, the main character Willie White, an 88-year old woman living with dementia, recounts her time as a young girl living in the fields near Mason, Tennessee. As her words transport us back in time, traces of memory fall in and out—the old wooden farmhouse where she was raised, the coconut cakes her mom would make on Sunday mornings, her favorite white dress, the hymns she'd sing in the choir at church. Through these vibrant recollections, illustrated through re-enactments, we journey with Willie as she searches for the words to one of her favorite songs and the meaning of memory in this new and fragmented landscape.
---
DOCUMENTARY SHORTS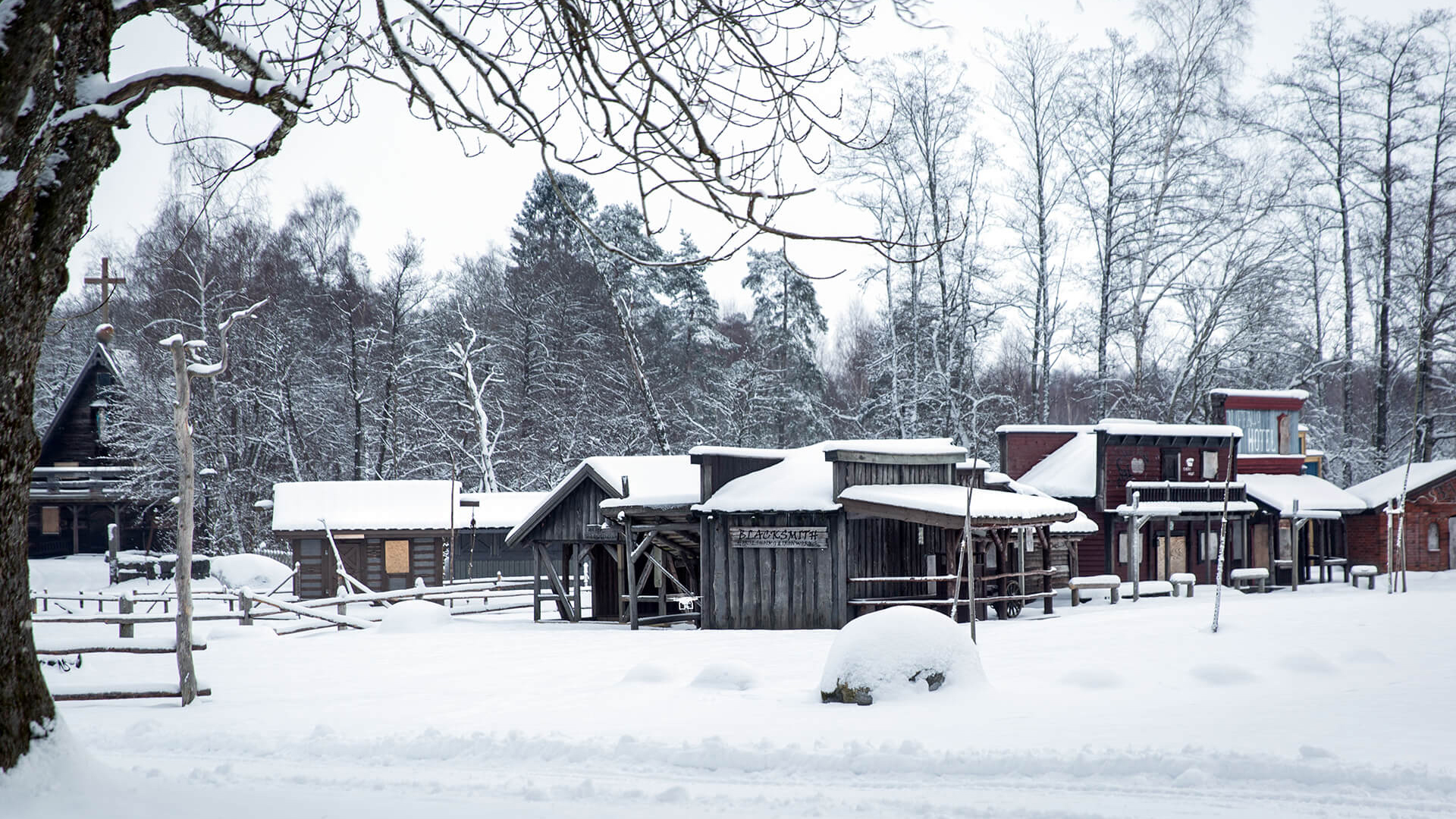 HIGH CHAPARRAL
Director: David Freid
Producers: Mor Albalak & Molly Mayo
2016 | 9 min | Sweden
Trailer
A theme park celebrating America's mythic Wild West in wintery Sweden becomes a welcoming home for refugees fleeing the Syrian civil war.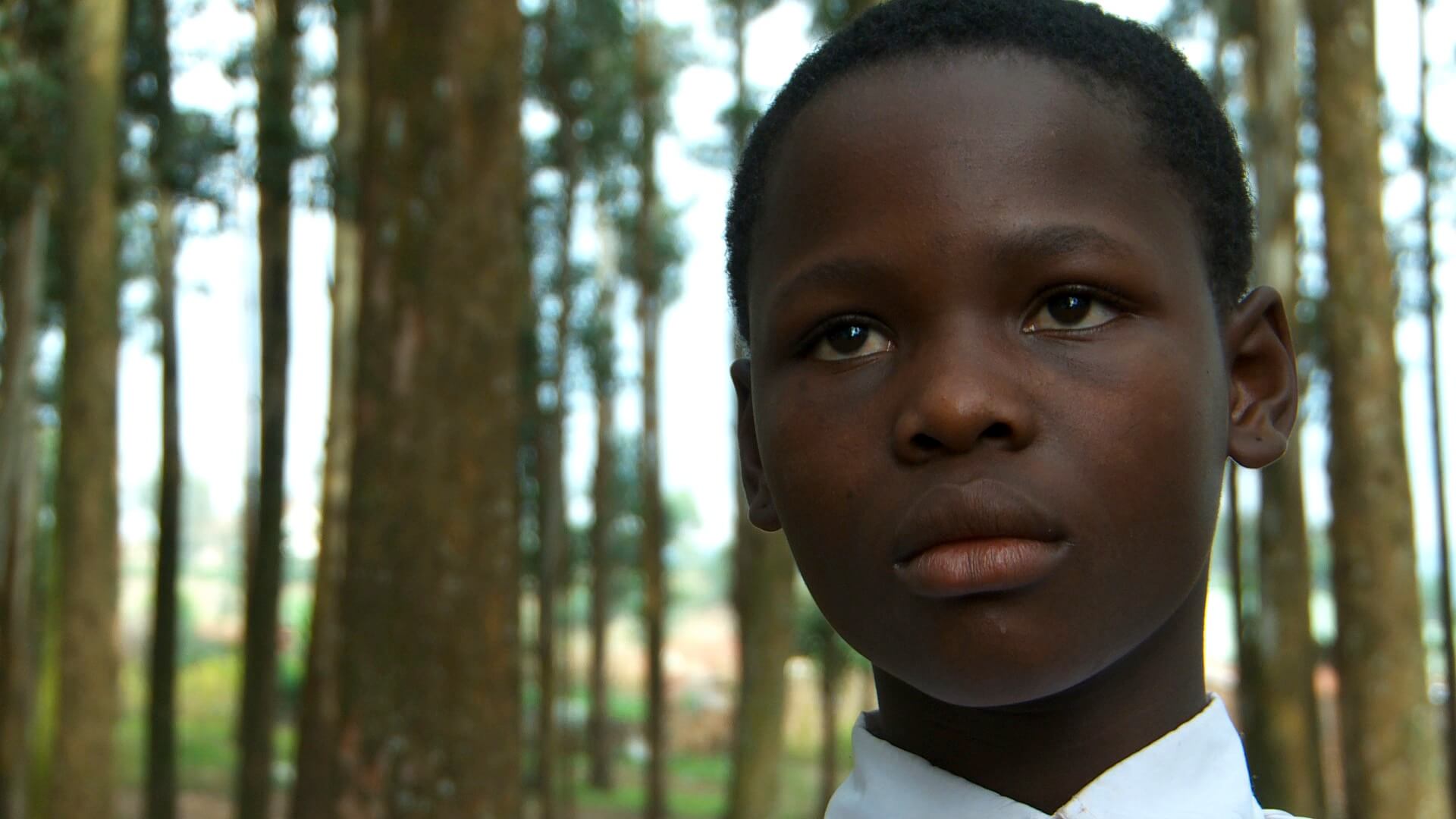 INNER ME
Director: Antonio Spanò
Producers: Giacomo Spanò and Antonio Spanò
2016 | 30 min | D.R.Congo
Trailer
While following Jemima, a little curious girl who wanders through dusty roads, crowded markets, slaughterhouses, furnaces and bat hunters we get acquainted with three women who describe the harsh realities of being born female and deaf in a society that discriminates against both women and people with disabilities. The stories of Immaculée, Sylvie and Stuka are stories of everyday struggle against marginalization, abuse, and oppression, but despite the insurmountable obstacles imposed on them by society, the protagonists show us how their strong and undefeated will allows them to take hold of their fate every single day and reveals the beautiful resilience of the human spirit.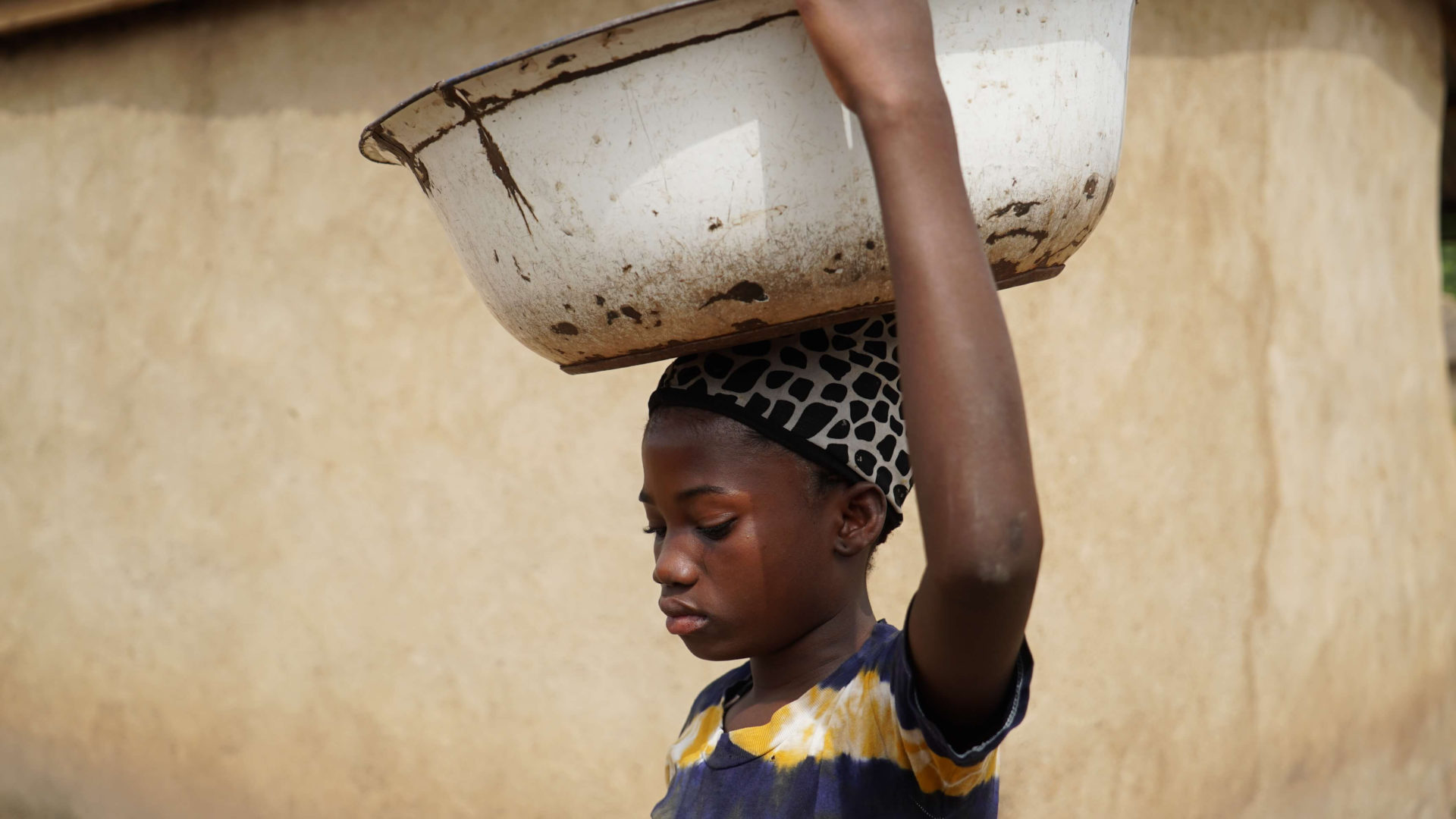 KAYAYO, The Living Shopping Baskets
Director: Mari Bakke Riise
Producer: Jørgen Lorentzen
2016 | 30 min | Ghana
Trailer
Kayayo means "girl-carrier" in the Ga language.
In the capital of Ghana, 10 000 girls from the ages of 6 work as real life shopping baskets – called Kayayo. This documentary is about Bamunu, an 8-year old girl who hasn't seen her family since she was sent away from home two years ago to work as a Kayayo to support her family. We follow her incessant longing to get away from the harsh markets, her journey back home and what awaits there.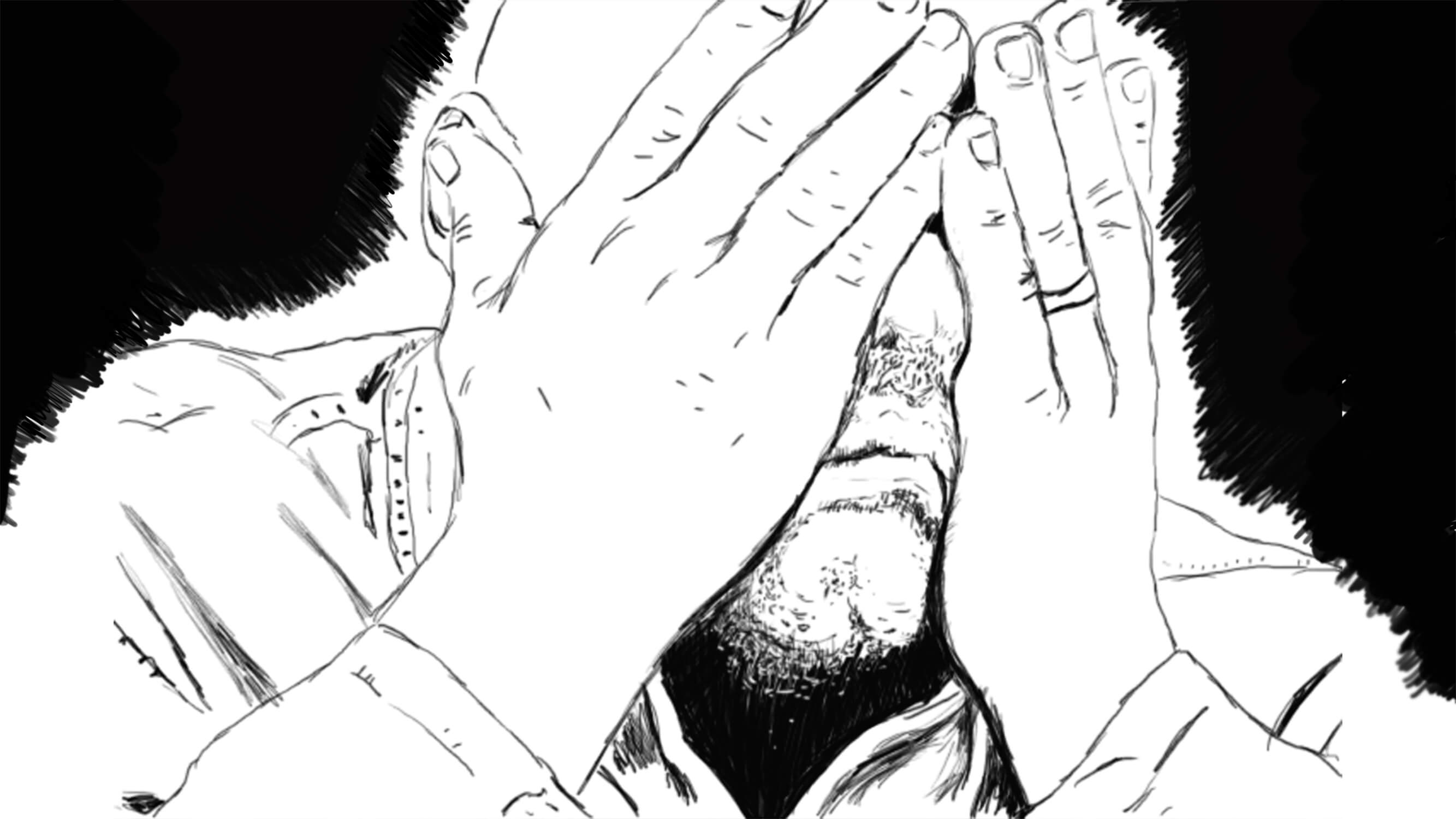 LAST DAY OF FREEDOM
Directors: Dee Hibbert-Jones & Nomi Talisman
Producers: Dee Hibbert-Jones & Nomi Talisman
2015 | 32 min | USA
Trailer
When Bill Babbitt realizes his brother Manny has committed a crime he agonizes over his decision — should he call the police? Last Day of Freedom is a richly animated personal narrative that tells the story of Bill's decision to stand by his brother, a Veteran returning from war, as he faces criminal charges, racism, and ultimately the death penalty. The film is a portrait of a man at the nexus of the most pressing social issues of our day- entrenched racism, veteran's rights, mental health care and criminal justice.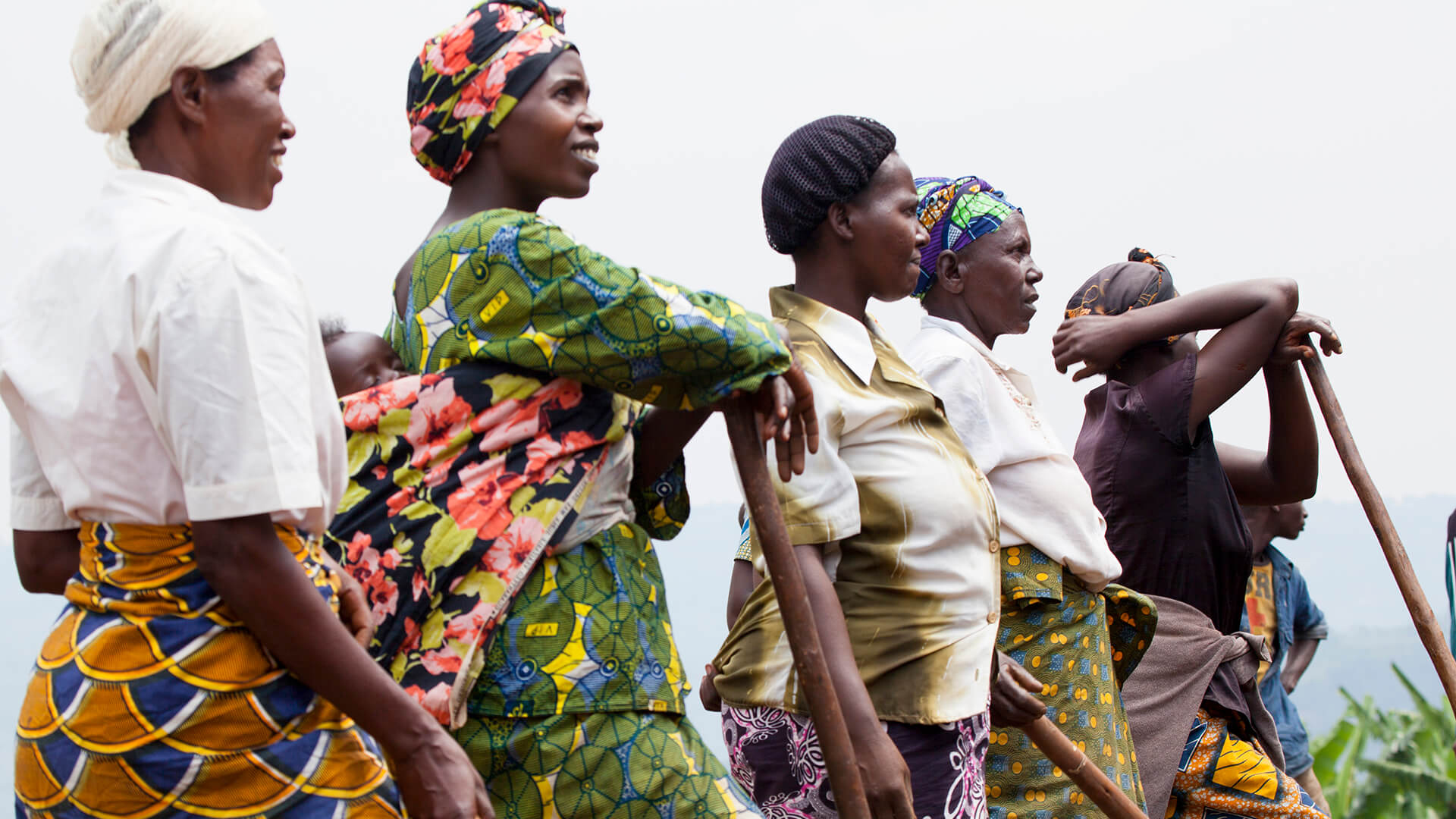 MAMA RWANDA
Director: Laura Waters Hinson
Producers: Laura Waters Hinson & Andrea McDaniel
2015 | 35 min | Rwanda
Trailer
Mama Rwanda is the story of Rwanda's new generation of working mothers whose passion for entrepreneurship is transforming their nation into one of the world's fastest growing economies just two decades after the genocide.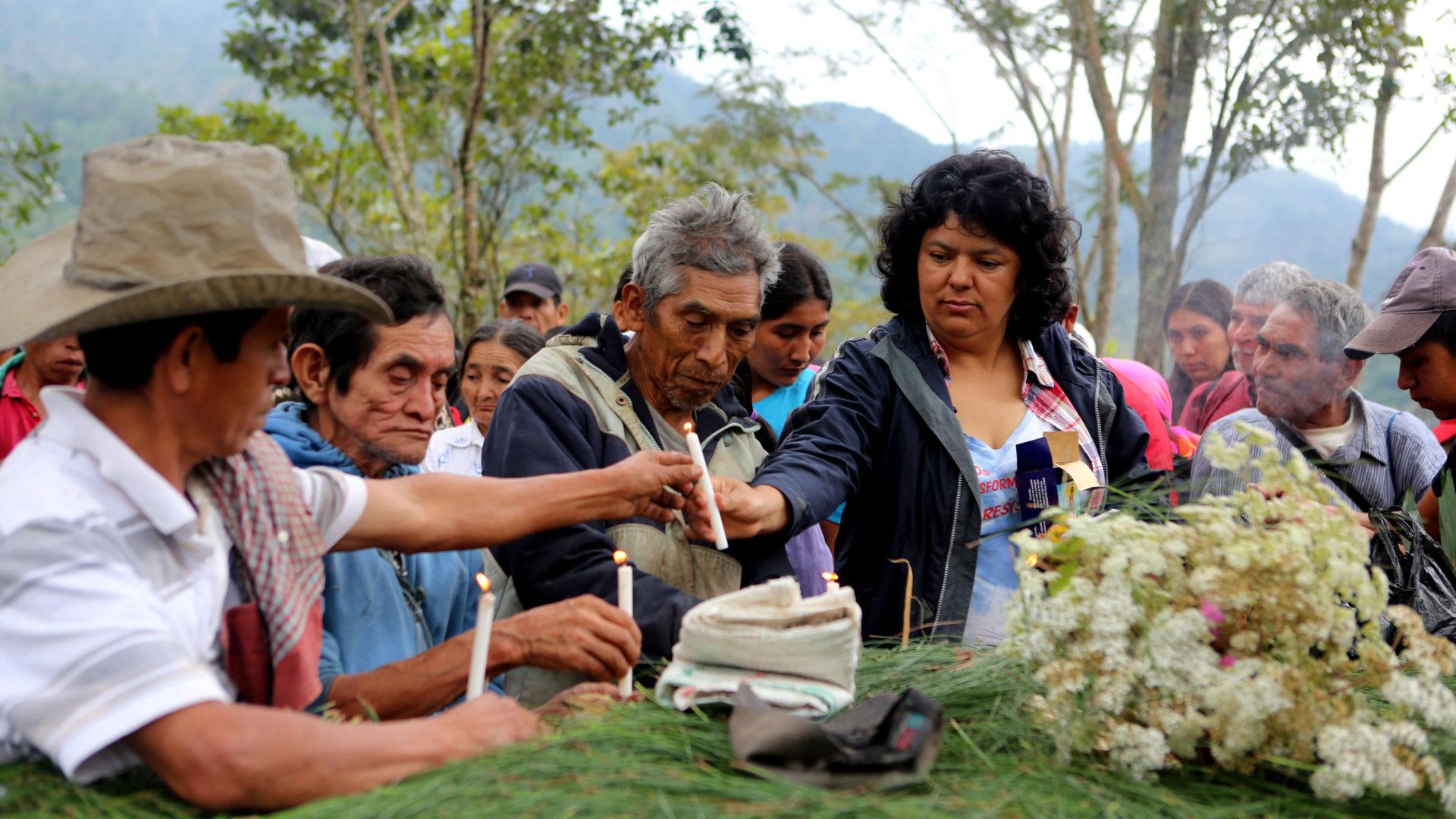 MOTHER OF ALL RIVERS
Director: Will Parrinello
Producer: Will Parrinello
2015 | 9 min | Honduras
Narrated by Robert Redford, Mother of All Rivers illustrates how one person can effect extraordinary change. In a country with growing socioeconomic inequality and human rights violations, Berta Cáceres rallied her indigenous Lenca people, waging a grassroots campaign to successfully pressure the world's largest dam builder to withdraw from building the Agua Zarca Dam. In a country with some of the highest murder rates in the world, Cáceres' victory to protect her sacred Rio Gualcarque, brought hope to activists fighting irresponsible development in Honduras and throughout Latin America. But Berta paid the ultimate price for defending the earth – as she was gunned down by four assassins while asleep in her bed.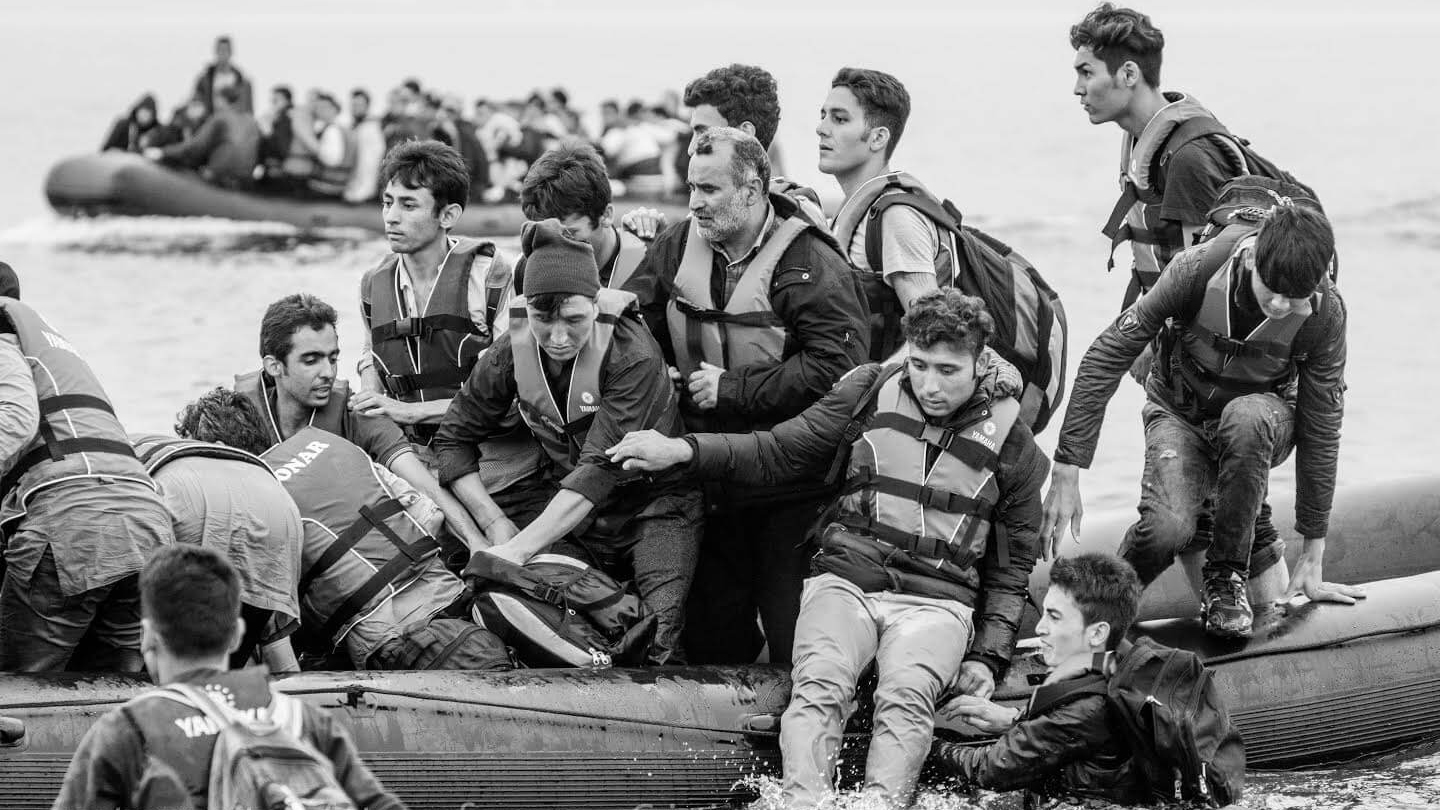 ROUTES
Director: Cristian P. Coll
Producer: Es Far Cultural
2016 | 32 min | Greece, Fyrom, Serbia
Trailer
"ROUTES" is a journey of refugees recounts a small daily reality on their arrival in Europe. A topical issue which has become a humanitarian crisis. Through recorded interviews in the autumn of 2015, between the Isle of Lesbos (Greece) and the Macedonian border with Serbia, is still one of the most common routes for refugees to head to northern Europe. Anonymous people who tell us their journey and motivation for traveling to Europe.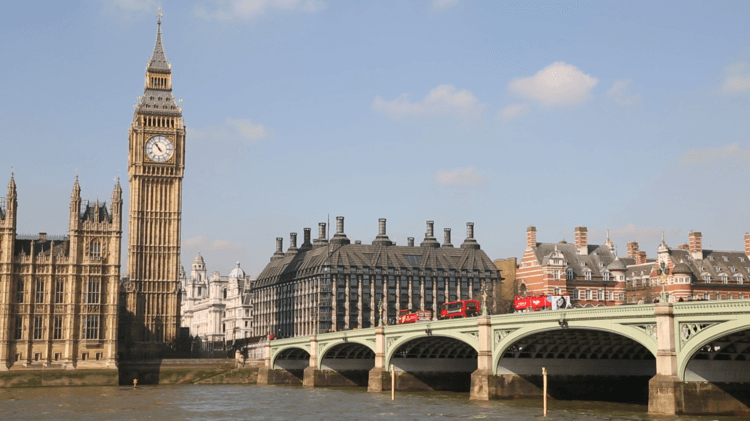 THE HAYSTACK
Director: Olivia Cappuccini
Producer: Bobbie Mills
2016 | 36 min | United Kingdom
Trailer
The Haystack documentary is a real life investigation into 21st-century surveillance in the UK and the Investigatory Powers (IP) Bill currently before Parliament. In light of Snowden's revelations in 2013, both privacy groups and our government agree that the laws surrounding surveillance need to be updated, but public debate and examination of the Bill have been shockingly limited on an issue that impacts us all. The Haystack explores whether the powers set out in this Bill will stop the next terrorist attack, and asks, are we willing to accept an unimaginable level of intrusion before it's too late?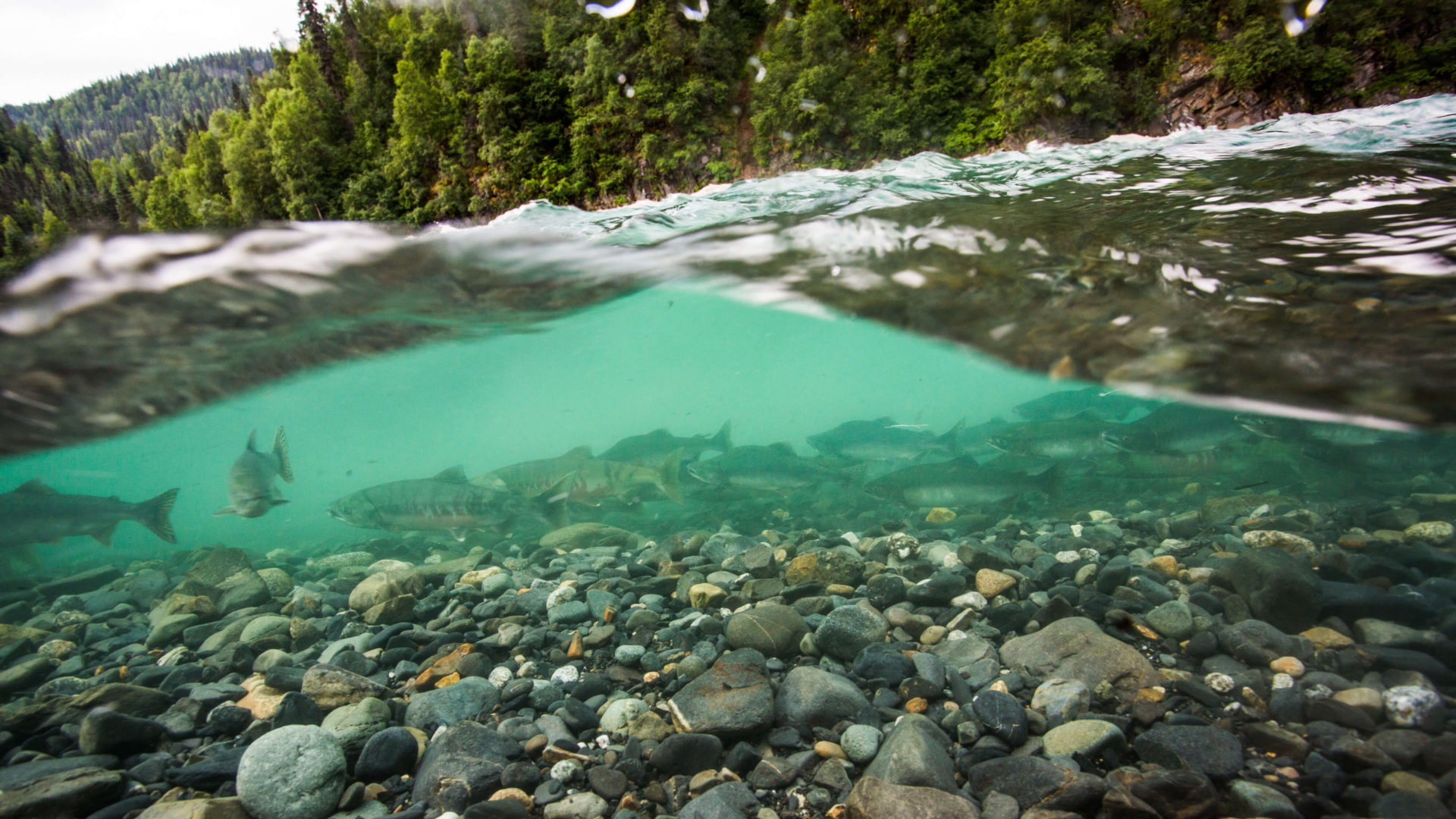 THE SUPER SALMON
Director: Ryan Peterson
Producers: Ryan Peterson
2016 | 25 min | USA
Trailer
Proponents of a plan to construct a $5.2 billion hydroelectric mega-dam on Alaska's Susitna River say it wouldn't affect the watershed's famous salmon runs because of its location – upstream of where fish usually swim. Tell that to The Super Salmon.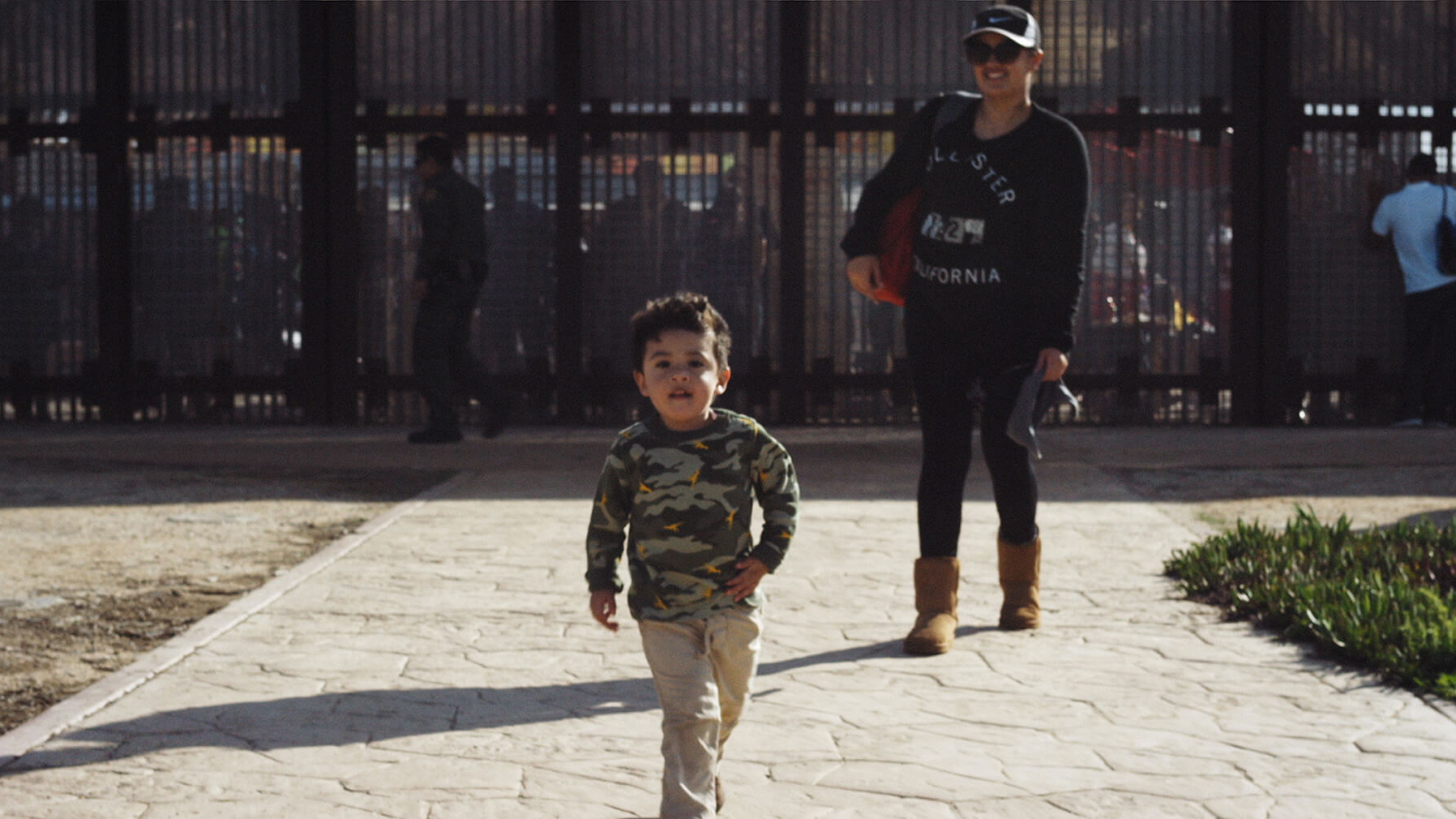 THROUGH THE WALL
Director: Tim Nackashi
Producers: Chelo Alvarez-Stehle & Tim Nackashi
2016 | 6 min | USA & Mexico
Trailer
A documentary short about a family divided by the US/Mexico border. Abril is living undocumented in the United States with her 2-year-old son Julian. Julian's father was stopped by police for a minor traffic incident and was deported back to Mexico. In order to see each other, Uriel, Abril and Julian must cross difficult terrain to reach the border fence where they spend time together through the wall.
WOMEN IN SINK
Director: Iris Zaki
Producer: Iris Zaki
2015 | 36 min | Israel
Trailer
In a little hair salon owned by a Christian Arab in Haifa, Israel, the director installs a minimalist film set over the washing-basin, where she chats with the clients she is shampooing. She thus paints an unexpected choral portrait of this space that provides temporary freedom, where Arab and Jewish women share their differences and a community of views on politics, history, and love.
---
IMPACT VIDEO: INNOVATION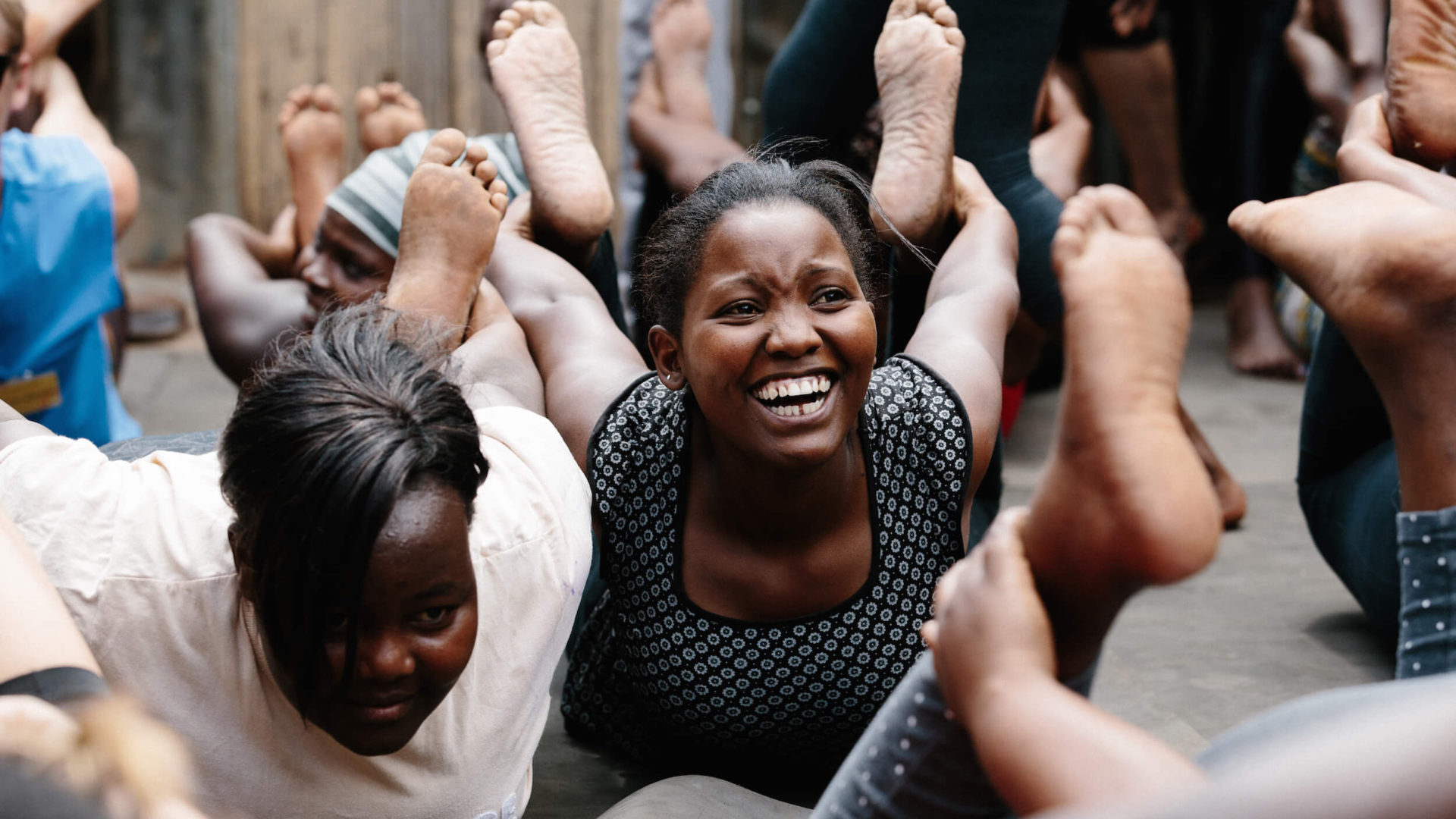 AFRICA YOGA PROJECT
Director: Andrea Wing
Producer: Ashley Tyndall
2016 | 20 min | Kenya
Having grown up in the slums of Nairobi, Millie & Patrick faced violence, crime, and despair. At vulnerable points in their lives, they were introduced to yoga through the Africa Yoga Project. Jian, a youth worker from Canada, travels to Kenya to meet up with to Millie & Patrick who help him to discover the transformational effect of yoga.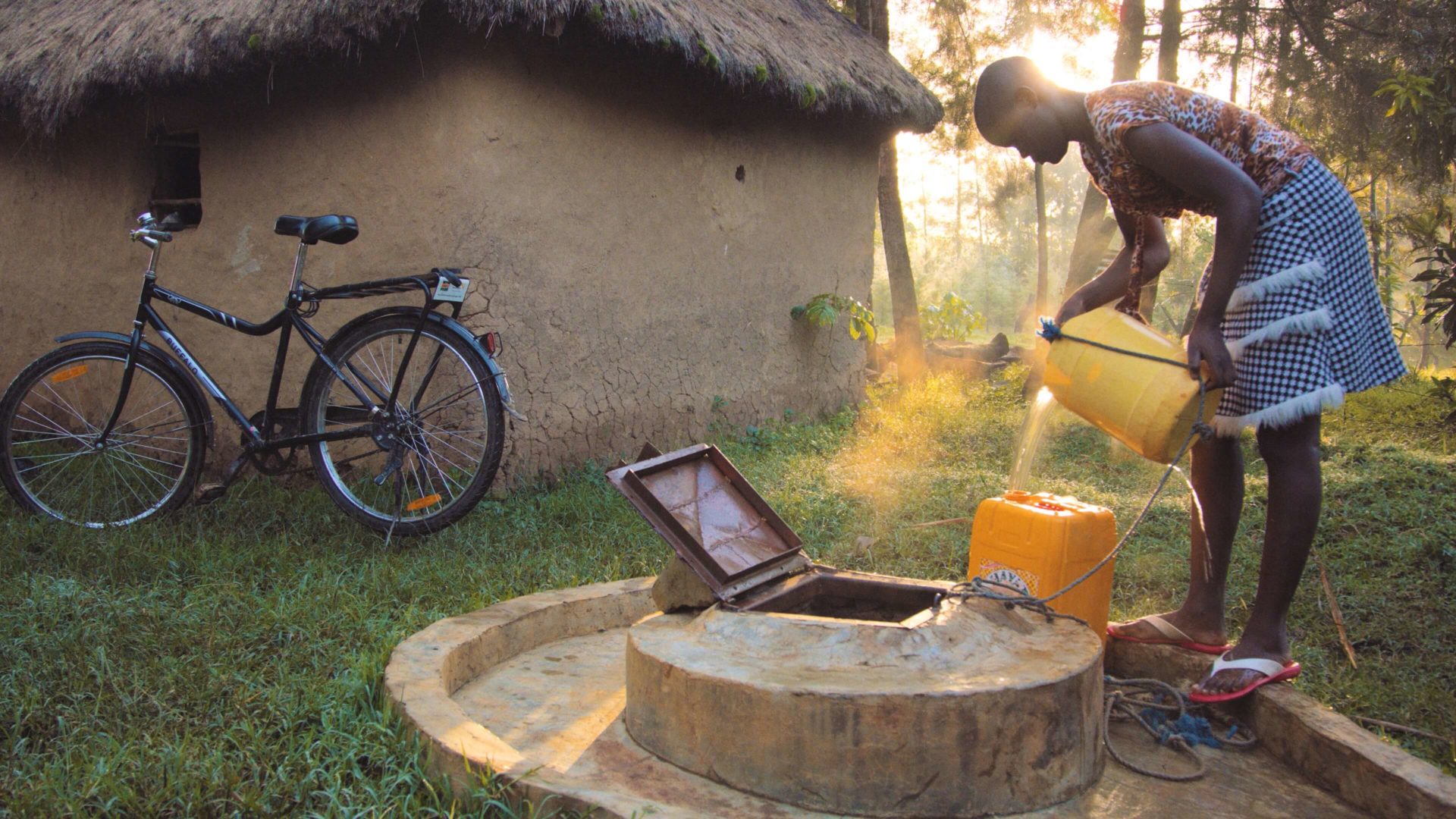 A WAY FORWARD
Director: Isaac Seigel-Boettner
Producer: Jacob Seigel-Boettner
2016 | 6 min | Kenya
Many in the U.S. take the bicycle for granted. Not so for students like Diana and Angela in Kakamega, Kenya. These brave young women used to have to walk hours to and from school, dodging the predatory advances of motorcycle taxi drivers, and often arriving exhausted and terrified of the return journey. Now, thanks to the bicycles that they received from World Bicycle Relief, these hurdles have disappeared. A Way Forward tells Diana and Angela's story through the voices of three generations of women working to empower the girls in Kakamega to pursue their dreams.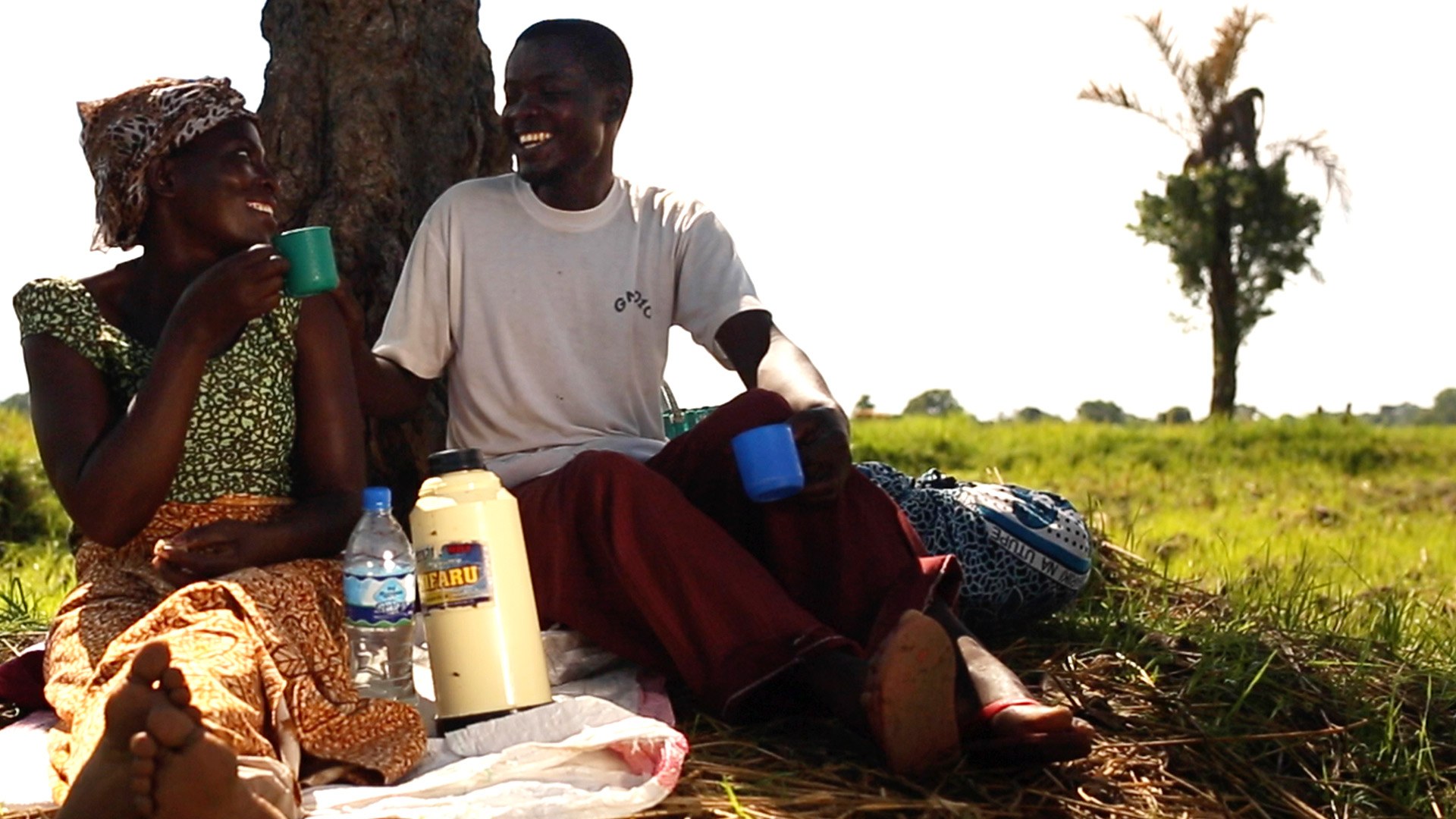 BALANCING BENEFITS
Director: Mark van Luijk
Producer: Judith Madigan
2016 | 6 min | Tanzania
In Tanzania, farming and food production depends heavily upon women, who form the majority of the workforce.
This video was commissioned by SNV for their flagship program Balancing Benefits. BrandOutLoud traveled and worked in Tanzania. Portraying a young couple sharing authority over their farm and income. Showing the people involved improving equality between women and men, at home and in business. This is their story. BrandOutLoud is driven by the desire to innovate and push the boundaries of visual, multi-media storytelling. In which aesthetic and powerful imagery is the key for successful communication: Visualise to persuade.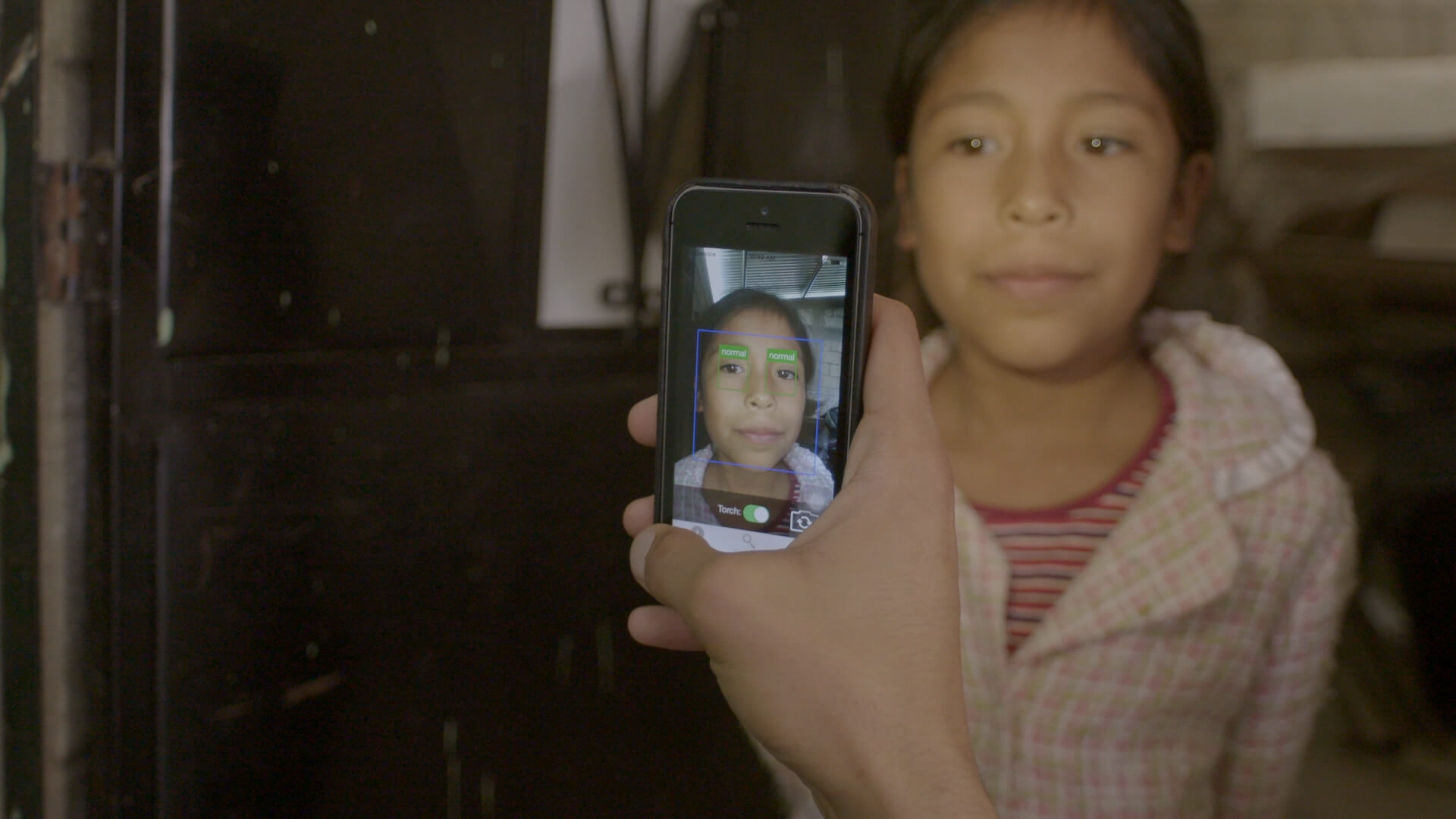 CLEAR AS DAY: The Free Tech That's Saving The Sight & Lives of Guatemala's Children
Directors: Michael Rogers & Meghan Shea
Producer: Meghan Shea
2016 | 5 min | Guatemala
How do you tackle a global health problem that's largely treatable, but the tools to diagnose it can't reach its victims? Maybe an app is an answer. Meet Nitin Shrivastava, an M.D. Candidate at the University of Massachusetts Medical School who's using a free app called CRADLE to diagnose Retinoblastoma in the rural areas of Guatemala. Children here with this pediatric cancer of the eye are too young to complain of their symptoms and the ophthalmoscope traditionally used to diagnose the disease is a scarce resource. Could this app change the way physicians around the world identify this life-threatening disease and save the lives of children throughout the developing world?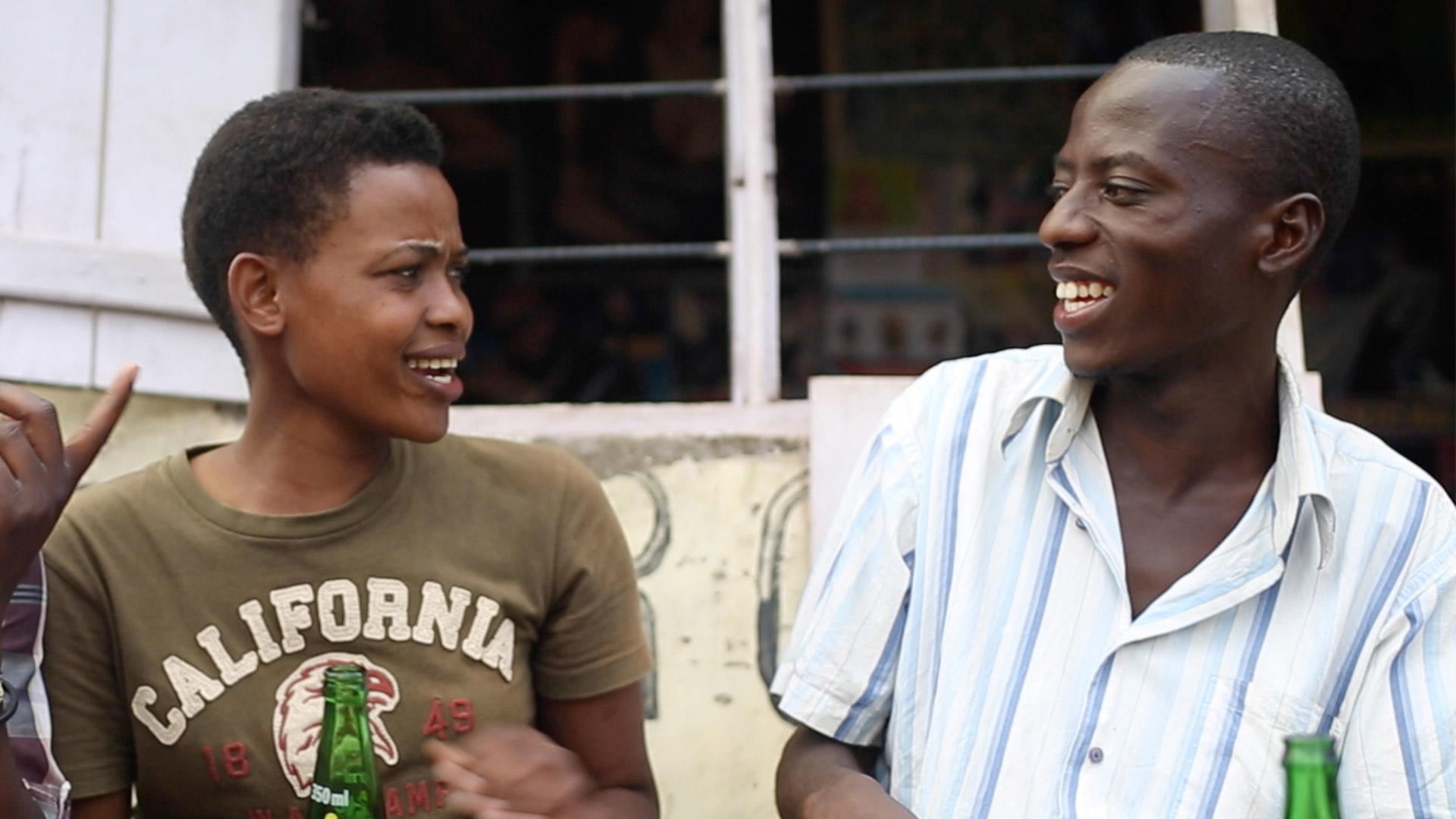 FARMING IN SNEAKERS
Director: Mark van Luijk
Producers: Judith Madigan
2016 | 6 min | Tanzania
Worldwide, 74 million young people are unemployed, many in rural areas. Here, farming is seen as tough work for no pay. Three young farmers know differently…"This video was commissioned by SNV for their flagship program Opportunities for Youth Employment. BrandOutLoud traveled and worked in Tanzania. Portraying three young farmers transforming their ambitions into achievements. This is their story.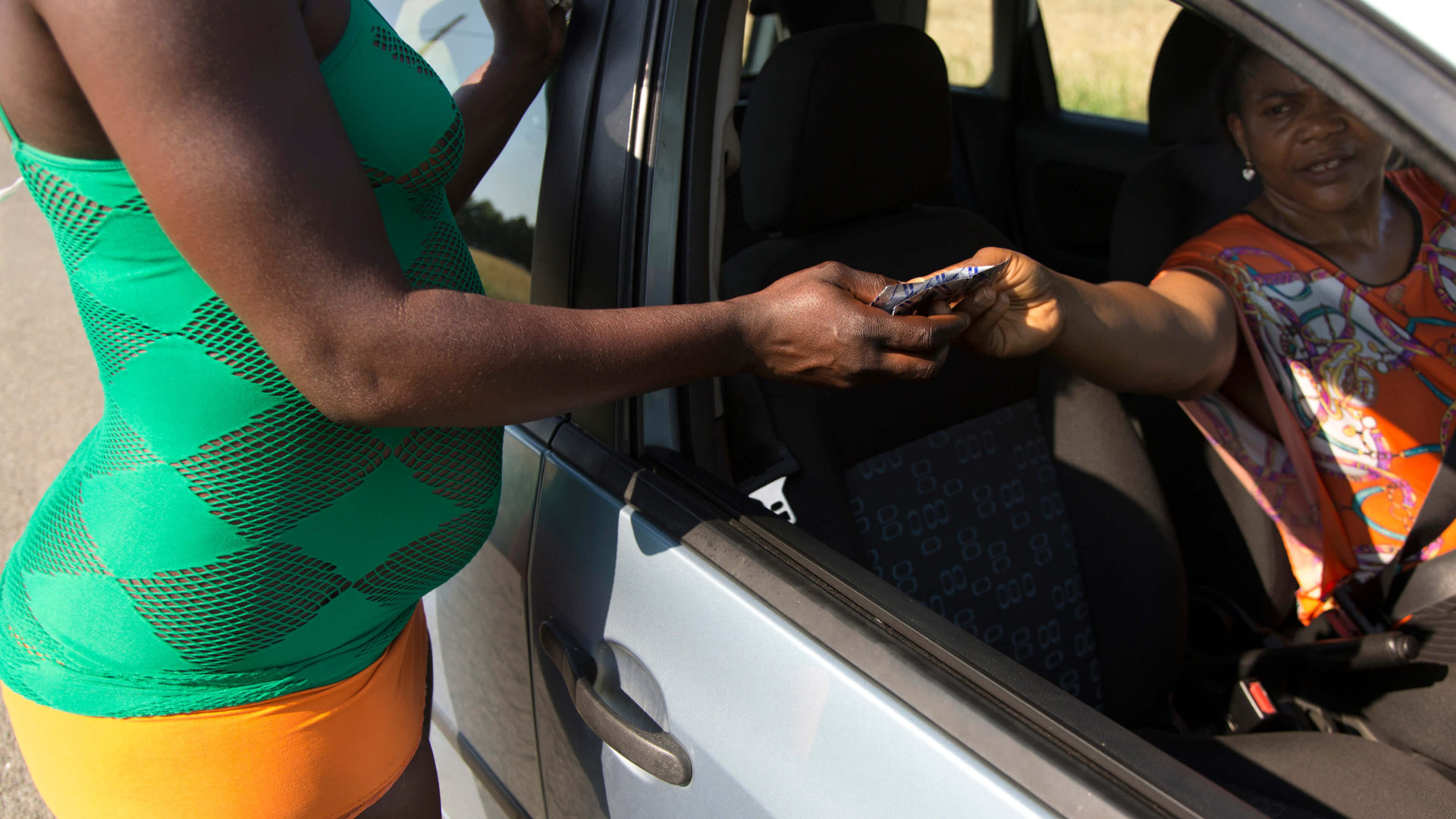 FREEING GIRLS FROM TRAFFICKED TO ITALY FOR SEX: 'You Will Not Be A Slave Forever'
Director: Clementine Malpas
Producers: Claudine Spera & Annie Kelly
2016 | 9 min | Italy
Thousands of women and girls are being trafficked to Italy from Nigeria, into a life of forced prostitution. Abused and desperately vulnerable, they have a champion in Princess Okokon, who was herself trafficked from Nigeria in 1999. Okokon fled her captors, and, with her husband, Alberto, set up the NGO Piam Onlus. Together they have helped hundreds of women in Asti and Sicily – including those who have just stepped off the boat after being hidden among migrants – to escape their traffickers, giving them refuge and support.
OPEN SOURCING THE BRAIN
Director: Dan Hayes
Producers: Dan Hayes, Kmele Foster, Dustin Oakley & Robert Chapman Smith
2016 | 7 min | USA
OpenBCI has developed a 3D-printed headset that allows our brains to interact with software. Want to measure the effect of meditation on your brain? It's possible. Want to control a prosthetic limb with your mind? It's possible. Right now, the only thing OpenBCI's tech can't do are the things we haven't thought of.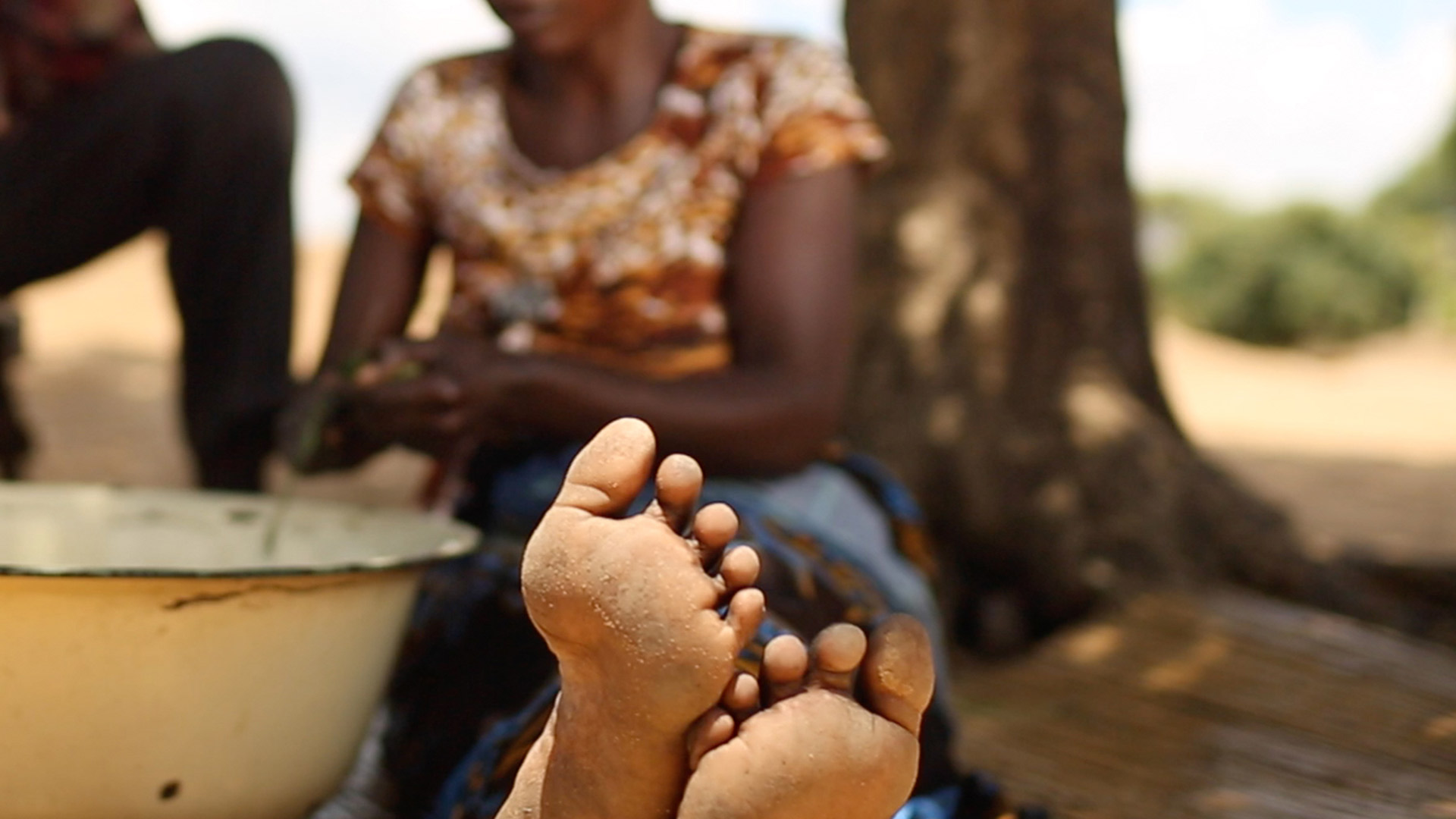 SUSTAINABLE NUTRITION FOR ALL – ZAMBIA
Director: Mark van Luijk
Producer: Mark van Luijk
2016 | 6min | Zambia
"Malnutrition affects up to 2 billion people worldwide, causing stunted growth and preventing normal development. In Zambia and Uganda, almost half of all children under 5 are stunted because they don't have a healthy nutritious diet." Commissioned by SNV, this video was produced for their flagship agricultural program Sustainable Nutrition 4 All. BrandOutLoud traveled and worked in Zambia. Portraying families triggered and empowered to reduce the causes of malnutrition in their own community by themselves. This is their story.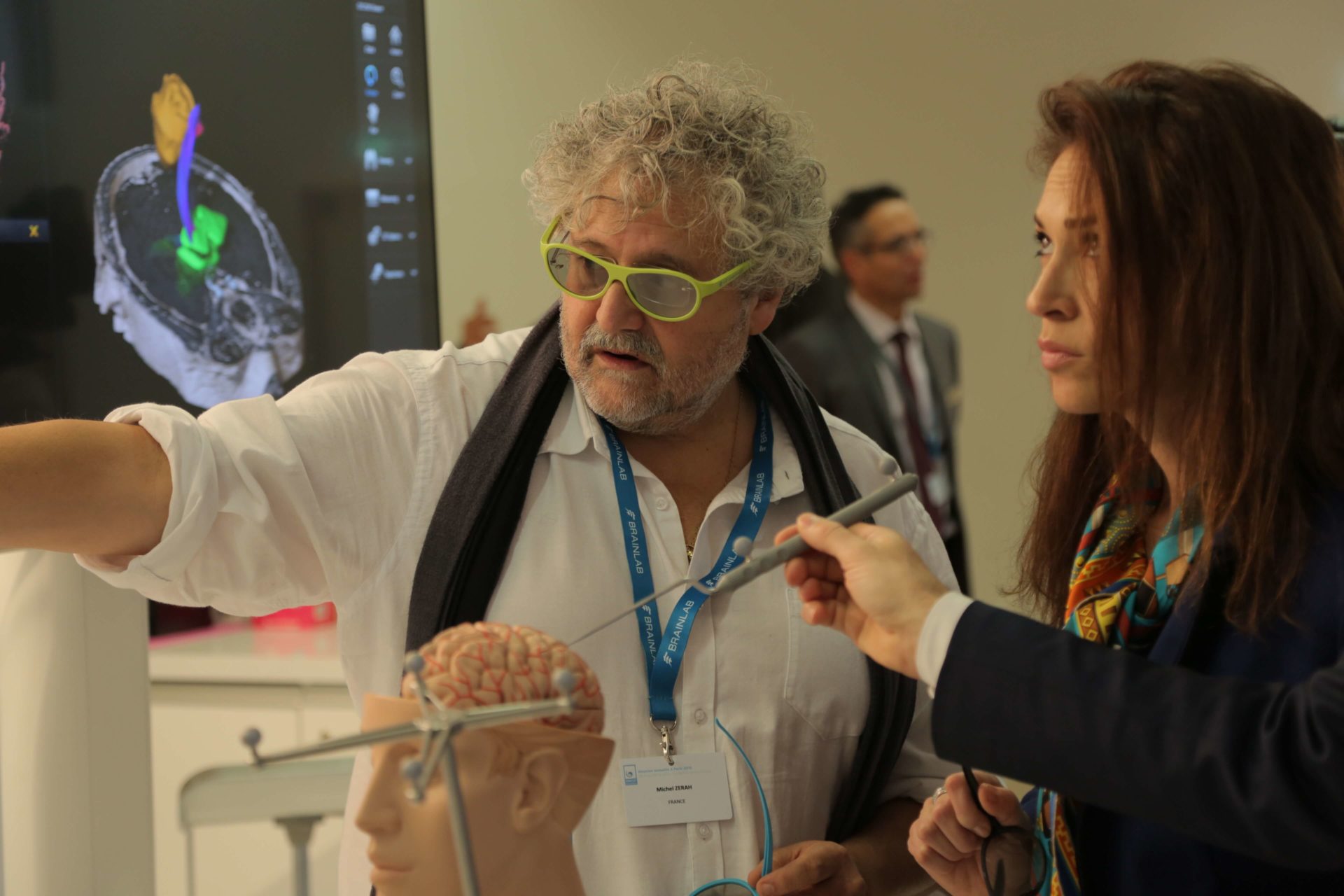 THE PROMISE OF GENE THERAPY
Director: Dan Hayes
Producers: Chandler Tuttle & Elliot Kotek
2016 | 8 min | France
When doctors told Karen Aiach there was no cure for her daughter's brain disease, she took matters into her own hands. With no scientific background, she created a gene therapy business that can fix the faulty genes in patients like her daughter. Now she's racing against the clock to extend her daughter's life and improve the lives of others.
WALKING 2.0
Director: Dan Hayes
Producers: Dan Hayes, Kmele Foster, Dustin Oakley & Robert Chapman Smith
2016 | 7 min | USA
After a construction site accident, Robert Woo was paralyzed from the chest down. Woo spent the next four years in a wheelchair. But even as he learned how to live his new life, he couldn't stop asking one very simple question: How could humans build skyscrapers, but not something better than a wheelchair? Then Woo heard about bionic exoskeletons. And it changed his life.
---
IMPACT VIDEO: CREATIVE IMPACT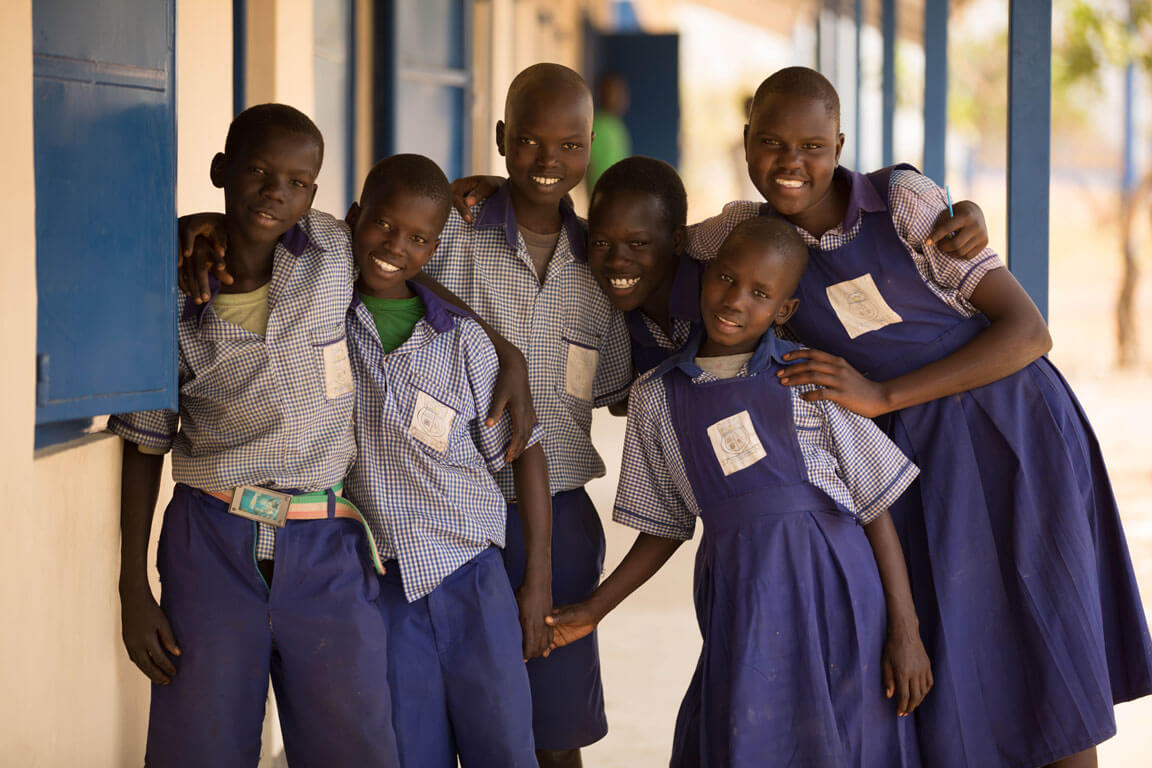 A MAGICAL PLACE
Director: Raj Yagnik
Producer: Raj Yagnik
2016 | 2 min | South Sudan
Fewer that 50% of children in South Sudan will get any education. Only one in 10 finish Primary School. This film, for UNICEF, presents the importance of schools to a generation blighted by war, in an entertaining and accessible way.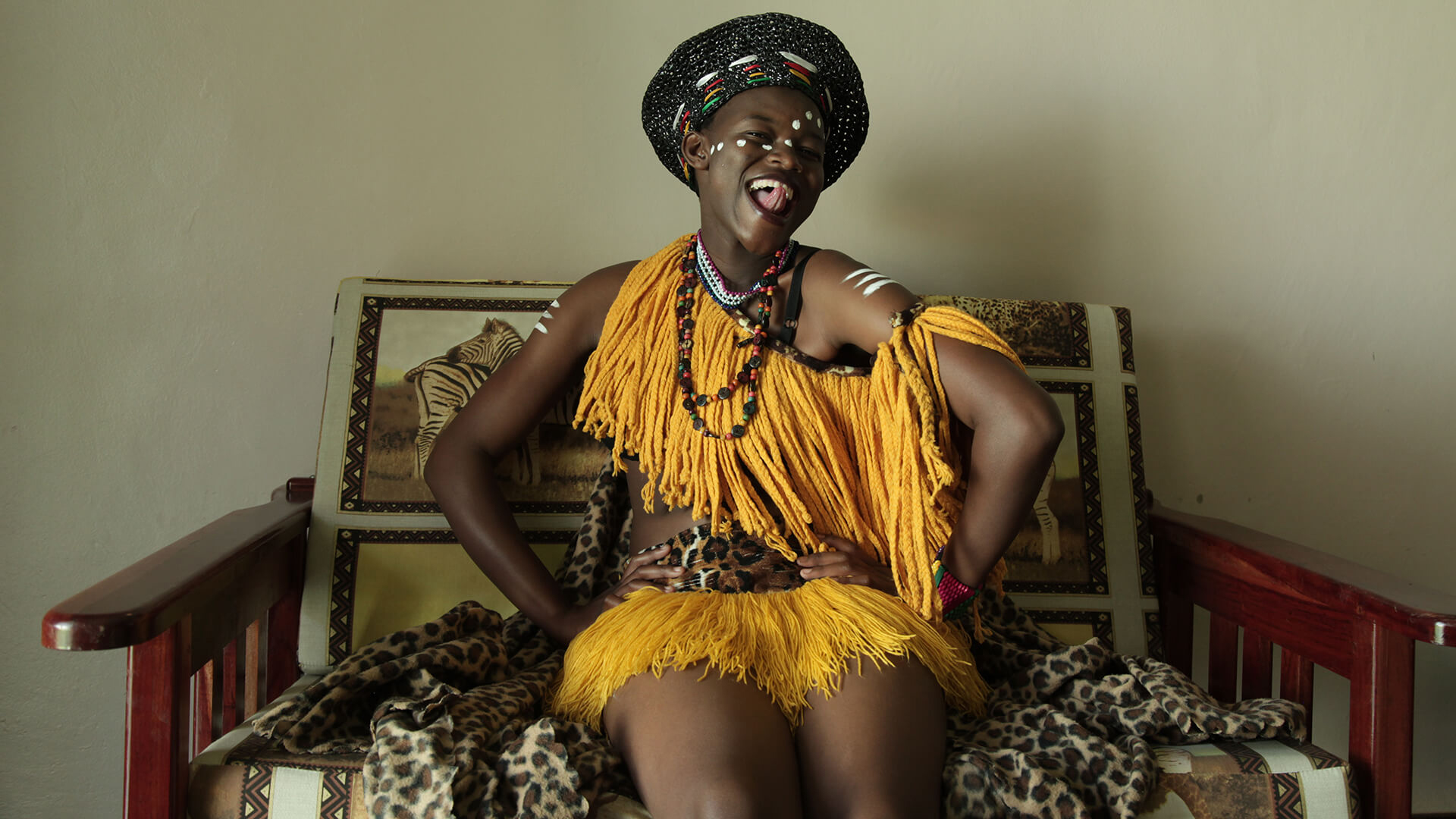 AWA: Zimbabwe's Rap Queen
Director: Max Thurlow
Producer: Roberta McCaughan
2016 | 9 min | Zimbabwe
Meet inspiring Zimbabwean rapper AWA, who comes from the troubled southern township of Makakoba, as she prepares to perform at her country's biggest hip hop festival Shoko in the capital Harare. Despite the many challenges she's faced, from sexual blackmail to domestic violence, she is determined to not only forge a career as a hip-hop artist but to tackle these issues in her music.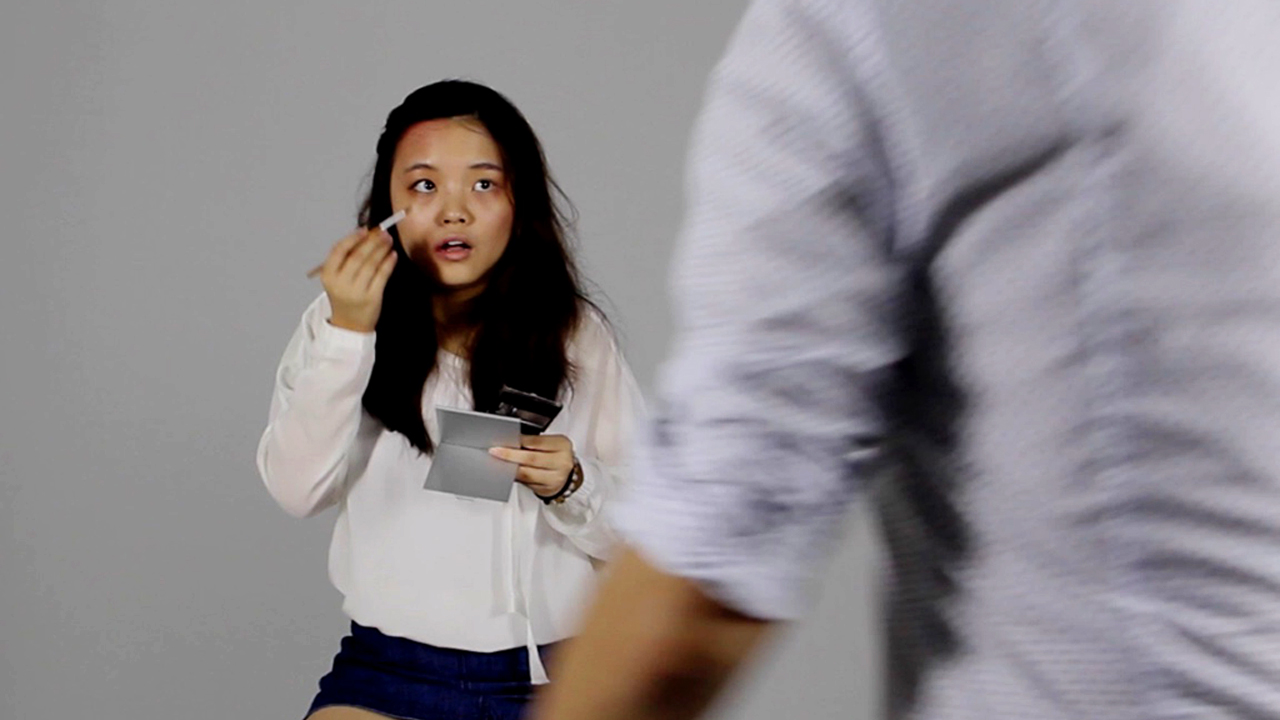 DON'T COVER UP, STEP UP
Directors: Huhe Yan & Qianyi Chen
Producers: Huhe Yan & Qianyi Chen
2016 | 3 min | China
The film is a public service announcement. The protagonist, a video blogger, teaches her fans in the video how to cover the bruises up with make-ups after being beaten by her husband. The story sees a twist as the husband enters the scene at the end of the video.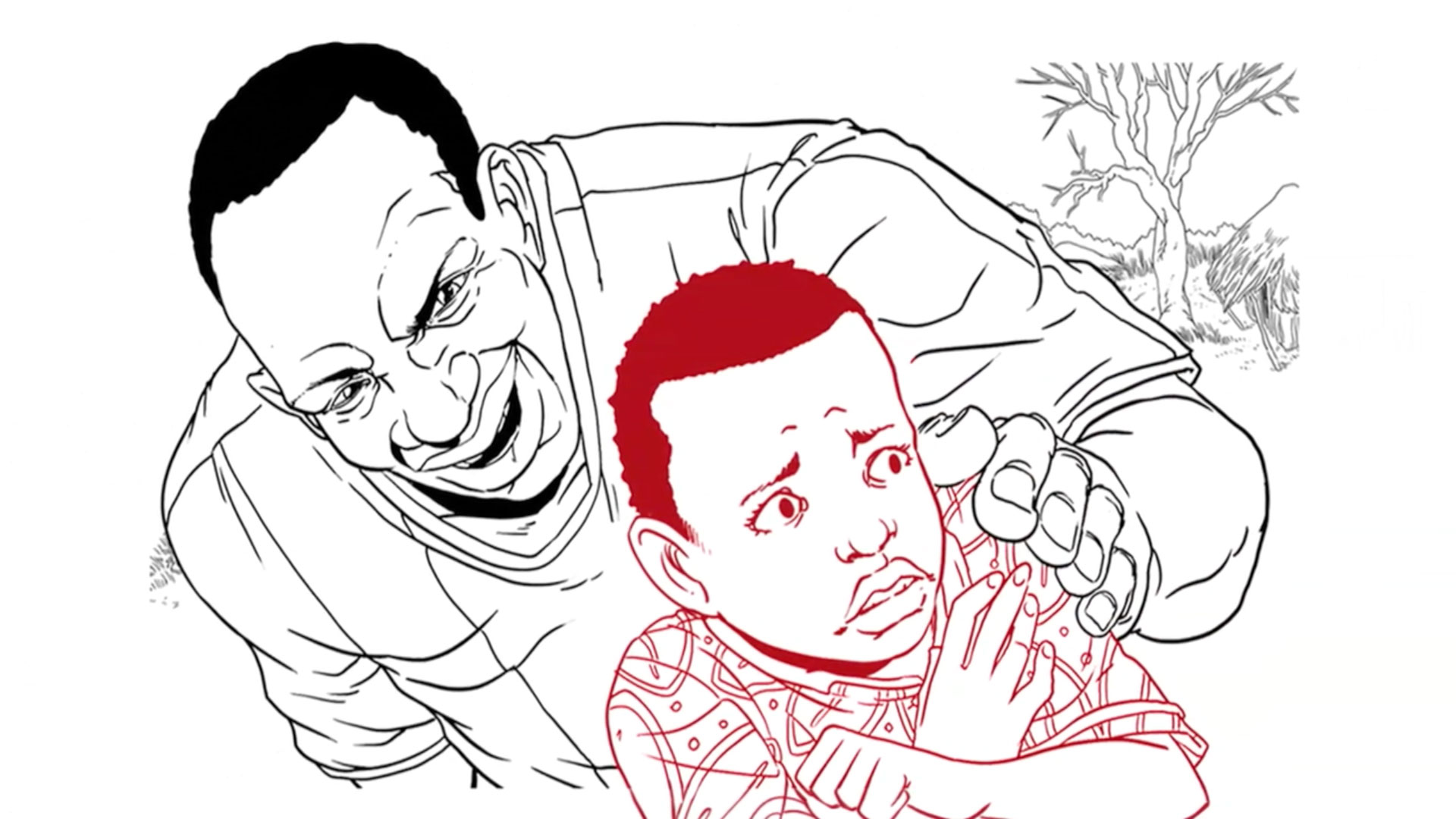 ENDING VIOLENCE AGAINST CHILDREN – MALAWI
Director: Firdaus Kharas
Producers: Chocolate Moose Media and PCI Media Impact
2016 | 4 min | Malawi
This whiteboard animation showcases the findings from Malawi's Violence Against Children and Young Women Survey (VACS) for a decision-making audience. It aims to promote the findings of the survey and suggest an action agenda for follow-up. Emphasizing the vast scale of the problem of violence against children, it conveys the message that the majority of children in Malawi experience violence (physical, sexual and emotional) and that they have a fundamental right to be protected from danger.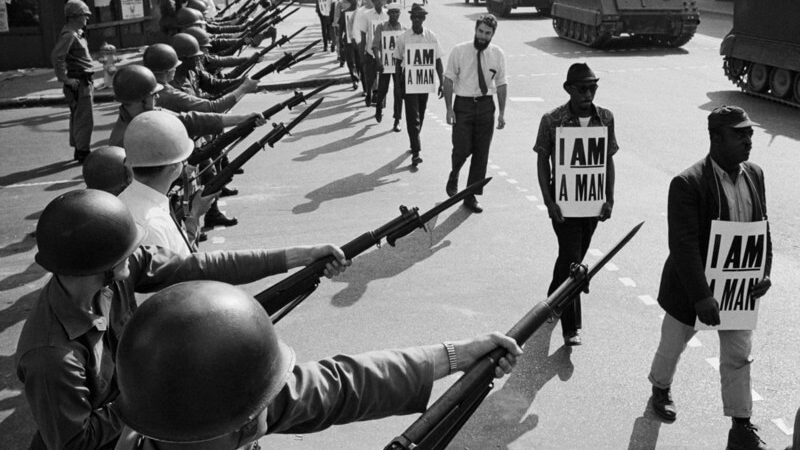 HOW IT SOUNDED TO SQUISH A COCKROACH
Director: Lisa Russell
Producer: Lisa Russell
2016 | 3 min | USA
A new poetry video on police brutality by Emmy-winning filmmaker, Lisa Russell, featuring NYC's Youth Poet Laureate, Nkosi Nkululeko.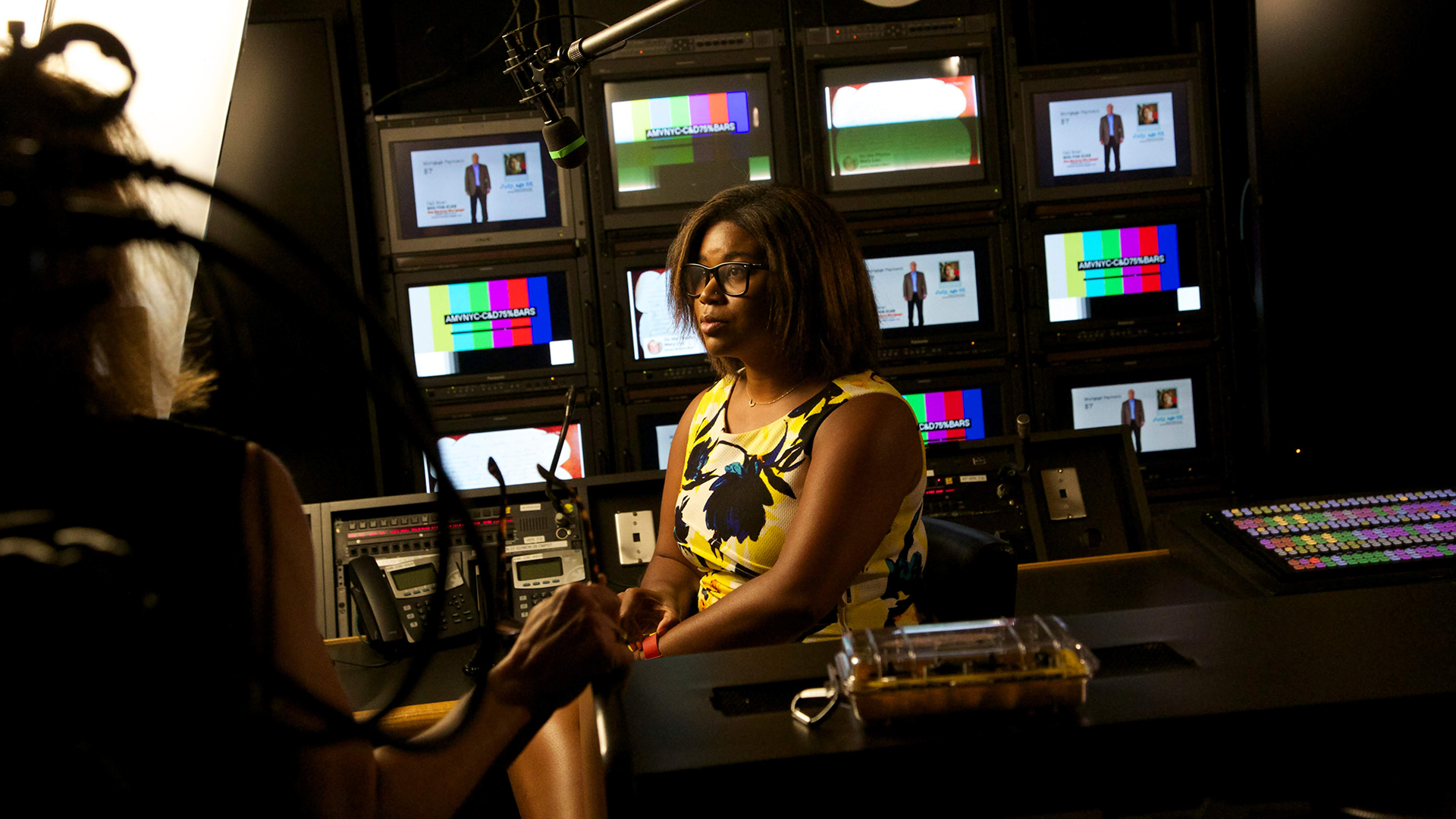 MEDIAOCRACY
Director: Ellen Goosenberg Kent
Producers: Paul G. Allen, Carole Tomko, Jody Gottlieb, Rocky Collins, Mira Chang & Cindy Vanegas
2016 | 5 min | United States
Mediaocracy is part of "We the Voters: 20 Films for the People" which is a nonpartisan digital slate of 20 short films designed to inform, inspire and activate voters nationwide with fresh perspectives on the subjects of democracy, elections, and governance in the lead up to the 2016 elections.
In Mediaocracy, we Americans are stuck in social media news bubbles that block exposure to opposing points of view. Here you'll get concrete advice from leading media experts on how to break free and get fully informed. Narrated by Glynn Washington.