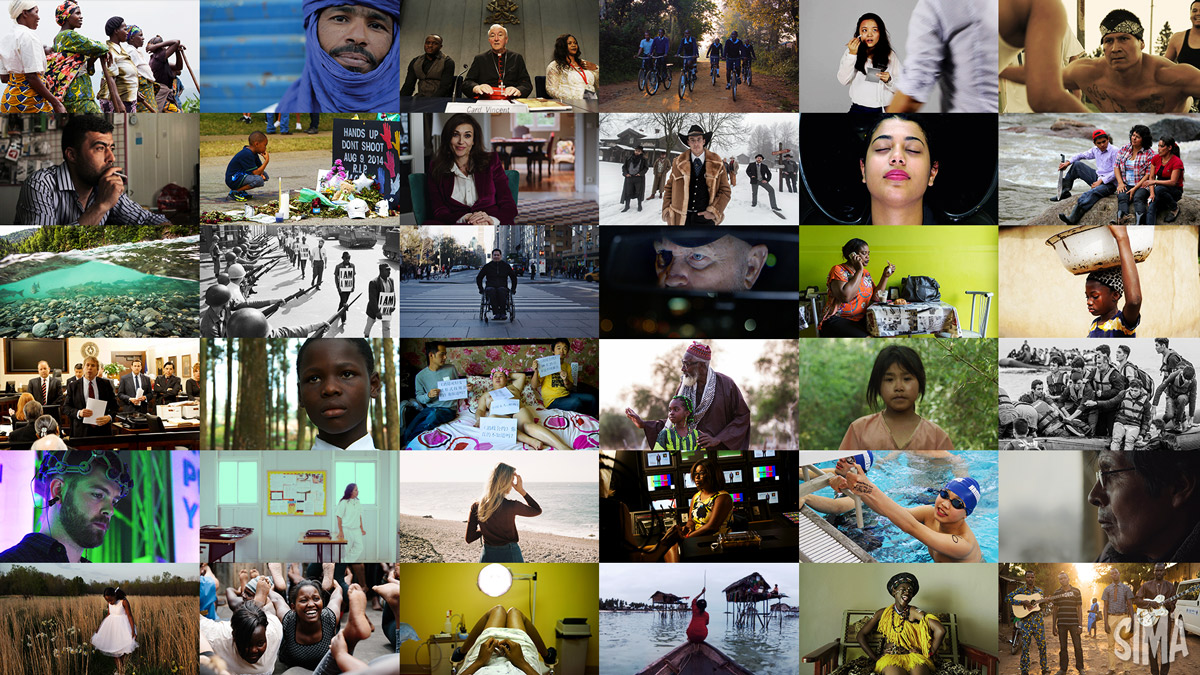 FOR IMMEDIATE RELEASE:
Contact: Erinn Sullivan, Social Impact Media Awards
E-mail: erinn@simaawards.org
STORIES FROM 22 COUNTRIES ADVANCE AS FINALISTS IN THE 5TH ANNUAL INT'L SOCIAL IMPACT MEDIA AWARDS (SIMA 2017) 
Los Angeles – (January 12, 2017) – Chosen from 301 submissions from 100 countries, SIMA 2017 finalists represent the most powerful social-issue filmmaking from across the globe. From police militarization in the U.S. in  Do Not Resist , to the harrowing story of maverick activist Ye Haiyan (a.k.a  Hooligan Sparrow ) and her band of colleagues taking on the Chinese government, "SIMA 2017 finalist filmmakers courageously capture what humanity is up against. They bring us the most thought-provoking and crucial stories of our time as mirrors, warnings and inspirations for our future," Daniela Kon, SIMA Founder and Executive Director.
Through intoxicating storytelling, unique characters and mind-blowing imagery, this year's stories deconstruct, cross-examine and explore our most pressing global issues. From illustrious topics like environmental justice ( Samuel in The Clouds ), indigenous rights ( The Seventh Fire  and  Damiana Kryygi ), and homophobia ( Southwest of Salem ), mental health care ( Swim Team ) and reproductive rights ( Jackson  and VR experience,  Across The Line ), to niche untold stories like traditional female ejaculation in Rwanda ( Sacred Water ), and 3D-printed brain-computer interfaces paving the way to our future ( Open Sourcing The Brain ), these inspiring tales of empathy, resilience and progress are nothing short of amazing, and are sure to raise the bar for content creators everywhere.
"The variety, quality and depth of these stories is remarkable. These films address the personal and the political, in intelligent and challenging ways." – María Elena de las Carreras, Lecturer, UCLA, School of Film, Theater and Television; California State University, Northridge.
Finalists were selected from 301 entries, submitted from 100 countries around the world. The short-listed films are now eligible for entry into SIMA's global Traveling Series, and move on to the final round of judging, where they will compete for awards, industry accolades and cash prizes of up to $1000 per category. Winners will be announced on February 9, 2017 and showcased in Los Angeles at  SIMA FEST  in May 2017.
List of SIMA 2017 finalists:  bit.ly/2017finalists
More information:  simaawards.org
To download the SIMA 2017 press kit,  click here
ABOUT SIMA 
SIMA (Social Impact Media Awards) is a non-profit impact media agency dedicated to advancing cross-cultural understanding, human rights and education by celebrating contemporary social-issue documentaries of excellence, screening films in communities and classrooms worldwide, and connecting international audiences, educators and organizations with the best global impact media.